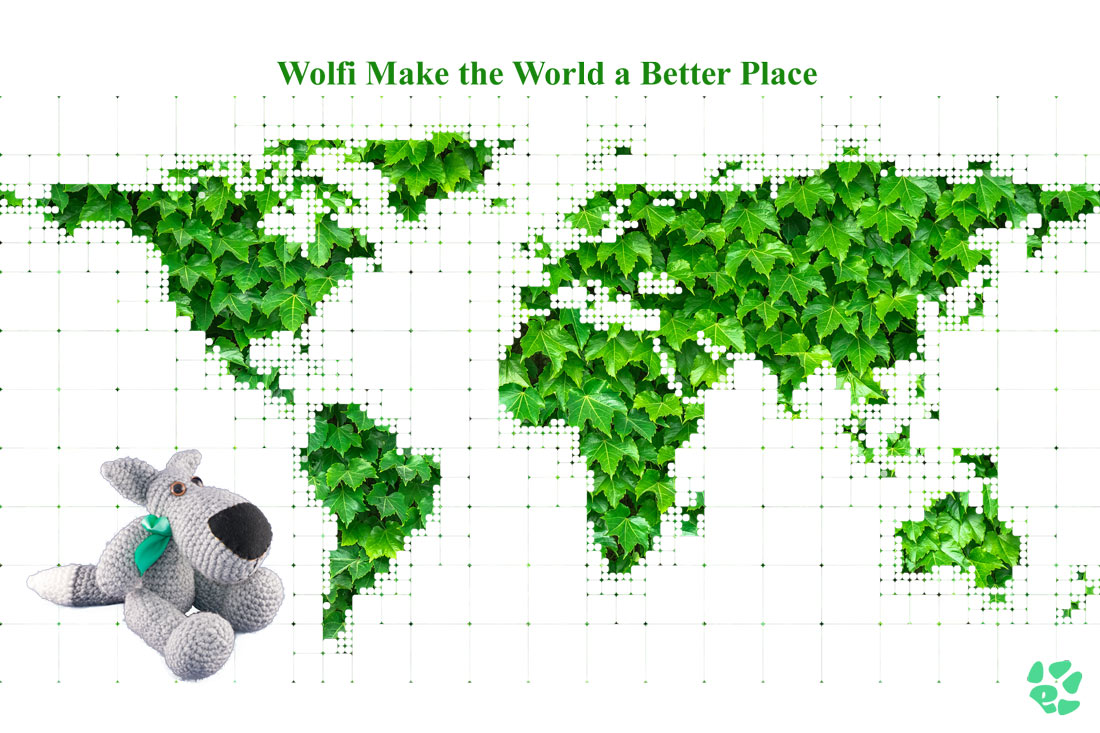 At wolfare.com, we have decided to make this world a better place, and to keep our beautiful planet healthy and clean for our future generations. We want beautiful places to remain beautiful and destroyed ones to heal.
And you can help and follow this with us. We can make it together.
Do you ask how? It is simple
We came up with the Wolfie project, which is the name of our mascot. It focuses on environmental programs, nature and animal welfare and supports recycling and waste reduction programs, and many others.
By selling our handcrafted mascot, we will support all of the projects mentioned before. Everyone who buys our Wolfie will support a great cause. All the projects we will support will be thoroughly reviewed at first and evaluated by their importance.
You can also take part in this.

All you need to do is to buy a hand-made Wolfie, and the proceeds will go to a predetermined project. We will always inform you in detail about the project we pick and about the contribution.
You can also send us tips for projects that are in need of help and participation in voting polls.
We give a helping hand not only by selling a hand-made mascot, but also by raising awareness and sharing good ideas.
Our Wolfie is a hand-crafted toy filled with an anti-allergic hollow fiber.
Last but not least, we're preparing a surprise for you. You will find out in time;)
Just follow us.

I want a Wolfie
By purchasing a Wolfie, you will support environmental programs, nature and animal protection. You will also support recycling and waste reduction programs, and many others.
You can help a bit as well when you follow Wolfi on instagram