Iran is the 18th largest country in the world located in the Greater Middle East and is part of the South-Central Asian Union, between the Gulf of Oman, the Persian Gulf, and the Caspian Sea.
It is bordered by Iraq to the west, Turkey, Azerbaijan's Naxcivan enclave, Armenia, and Azerbaijan to the northwest, Turkmenistan to the northeast, Afghanistan and Pakistan to the east.

The country's central location in Eurasia and Western Asia and its proximity to the Strait of Hormuz give it geostrategic importance.
Iran consists of the Iranian plateau with the exception of the coasts of the Caspian Sea and Khuzestan and much of the country is dominated by mountain ranges, especially in the west with ranges such as the Caucasus, Zagros and Alborz Mountains. In the latter, you'll find Iran's highest point, Mount Damavand at 5,610 metres above sea level. The northern part of Iran is covered by forests and in the east, there are desert basins like the Dasht-e Kavir, Iran's largest desert, and the Dasht-e Lut. Large plains are found along the coast of the Caspian Sea and at the northern end of the Persian Gulf.

Tehran is the country's capital and largest city, as well as its leading economic and cultural centre.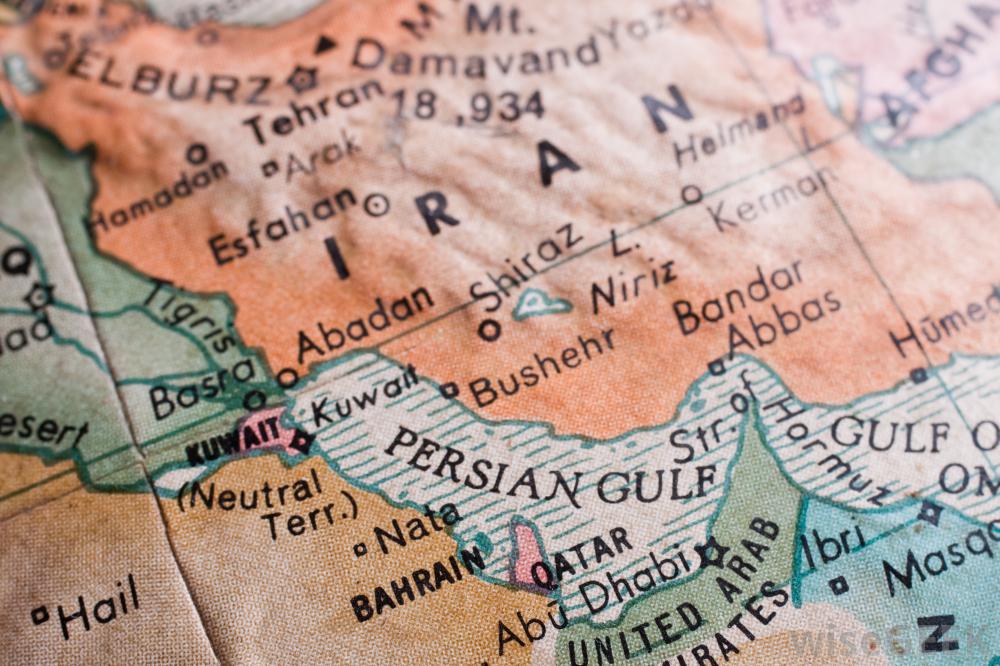 Source: http://images.wisegeek.com/map-of-iran.jpg

1. Where to go
- attractions, museums, interesting areas, non-commercial curiosities
Even though Tehran is the capital of Iran, it is best avoided if not for its exceptional museum. Tehran Museum of Contemporary Art, housing an impressive collection worth $2.5 billion dollars, is one of the most important art museums of Asia.
However, the museum chose not to display the artwork by famous Western artists such as Pablo Picasso, Wassily Kandinsky, Andy Warhol, Marcel Duchamp and Jackson Pollock. It is all in the cellar.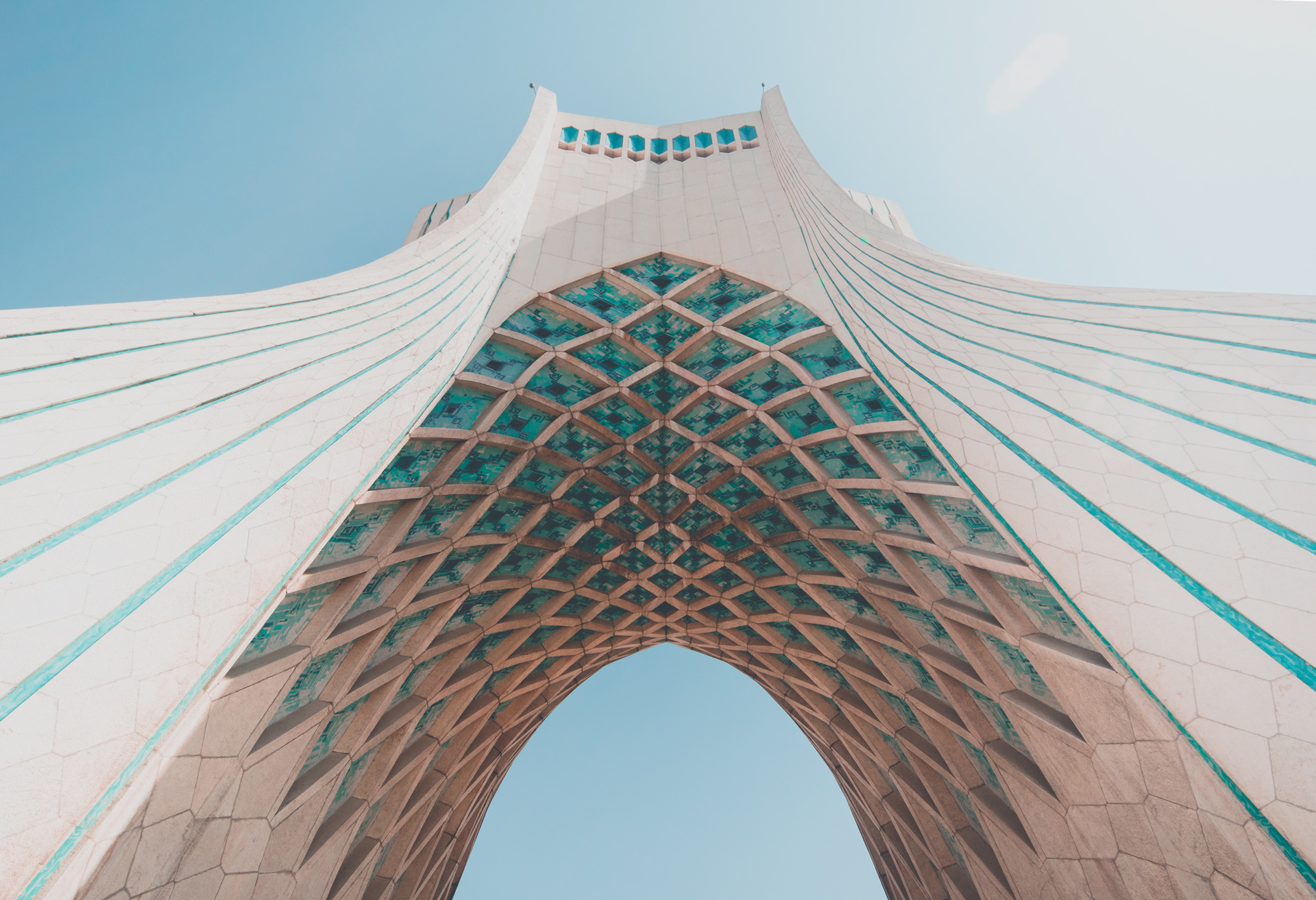 Source: Photo by Mahdiar Mahmoodi on Unsplash
One of the most popular and most impressive cities in Iran is definitely Esfahan.
The Meidan Emam or Naqsh-e Jahan Square is on the UNESCO World Heritage List and the site is known for the Royal Mosque, the Mosque of Sheikh Lotfollah, the magnificent Portico of Qaysariyyeh and the 15th-century Timurid palace. Meidan Emam itself dates back to the 17the century. The city is full of museums, mosques and even a cathedral. Spend at least 3 or 4 days here if you can. Not only to see the specific sites but also to wander around, watch everyday local life and soak up the atmosphere.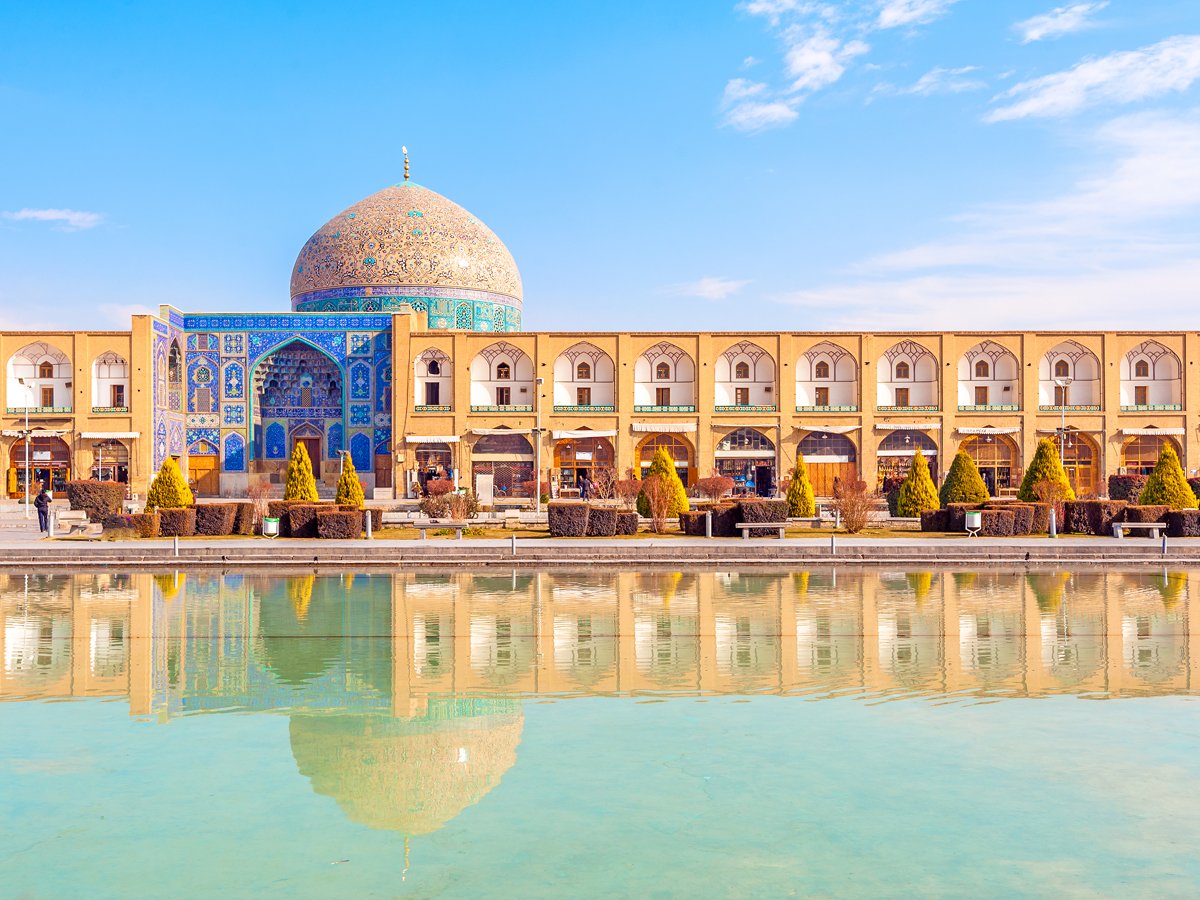 Source:https://www.businessinsider.com.au/beautiful-tourist-attractions-in-iran-2014-4#isfahan-located-in-the-center-of-the-country-is-perhaps-irans-most-touristy-city-the-historic-city-is-famous-for-its-islamic-architecture-covered-bridges-palaces-and-mosques-1
There are a lot of activities that can be done in the desert areas of Iran, including; desert tracking, camel riding, bicycle riding, safari and 4x4 driving excursions. The Iranian Desert contains two adjacent deserts, the Dasht-e Kavir and the Dasht-e Lut.
In some parts of the deserts, there are sites available for camping. The easiest budget priced desert tours can be organized in Mesr, Na'in, Kerman, Varzaneh, and Kashan.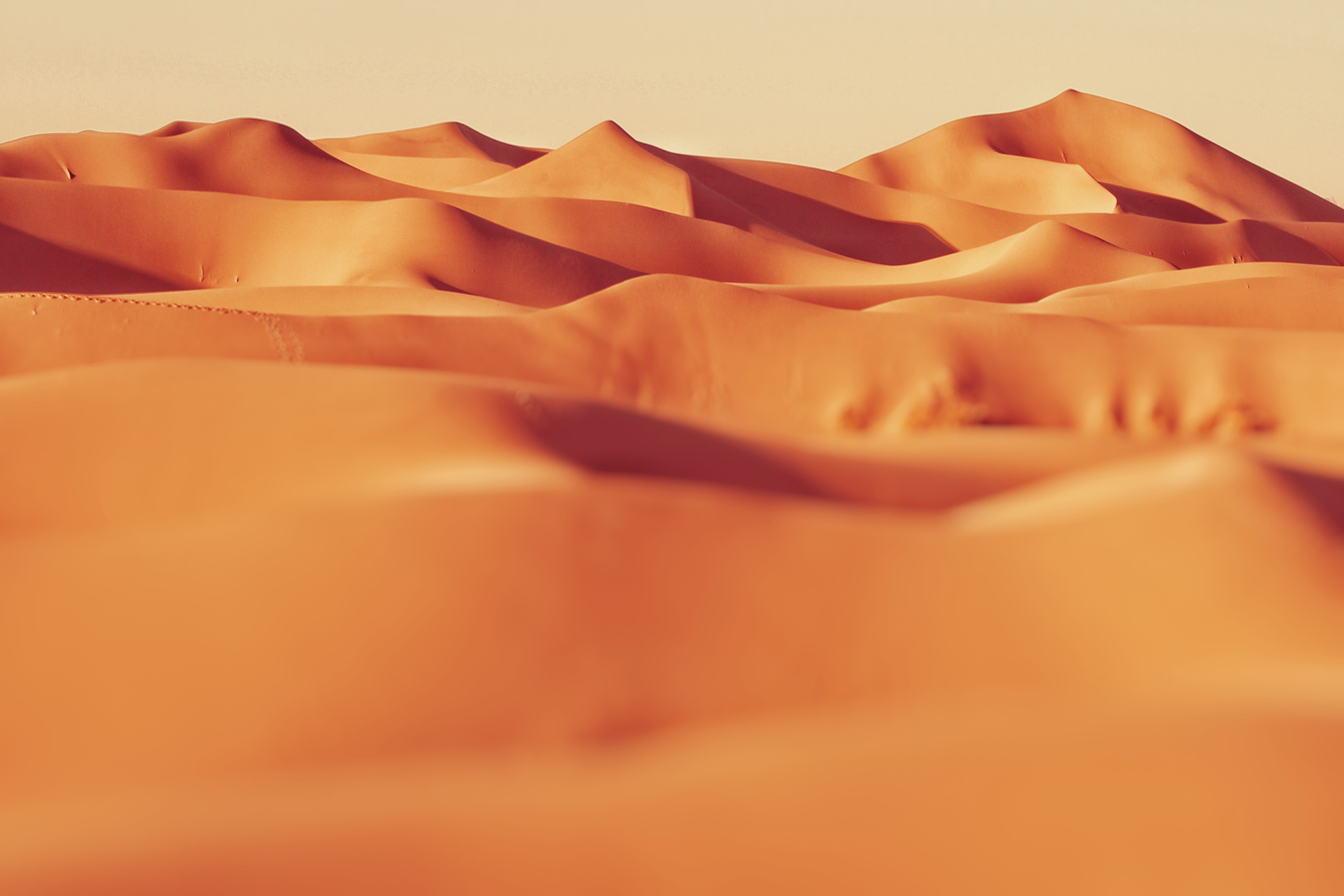 Source: Photo by Hasan Almasi on Unsplash
Wolfare- Travelling has never been easier  
One of the most important stops while travelling Iran is definitely Persepolis. It is located about an hour from Shiraz in the Fars Province and was founded by Darius I in 518 BCE. It once used to be the capital of the Achaemenid Empire and therefore an impressive palace complex was built here, inspired by Mesopotamian models. The importance and quality of the monumental ruins make it a unique archaeological site. That's the reason it is also on the UNESCO World Heritage List.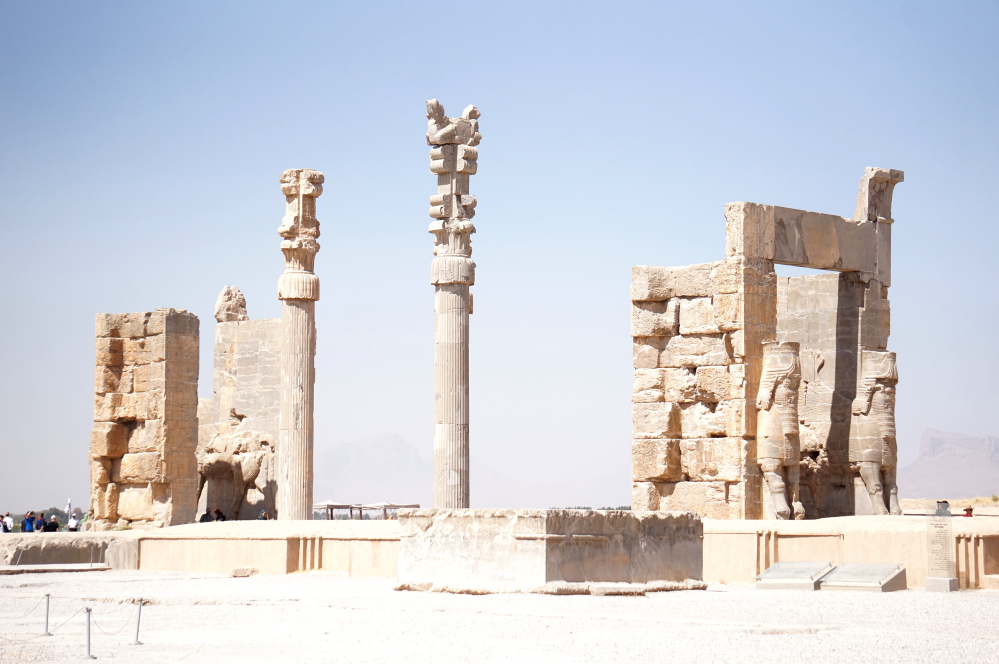 Source: http://markjisaacs.com/wp-content/uploads/2016/09/DSC05050_Fotor.jpg
Sometimes called the Jewel of Iran, Qom is one of the holiest cities in Iran and the Middle East. It provides centuries of history for its visitors, mainly at the highly respected Fatima È Massummeh Shrine. It can only be visited if you are accompanied by a Muslim friend or a guide.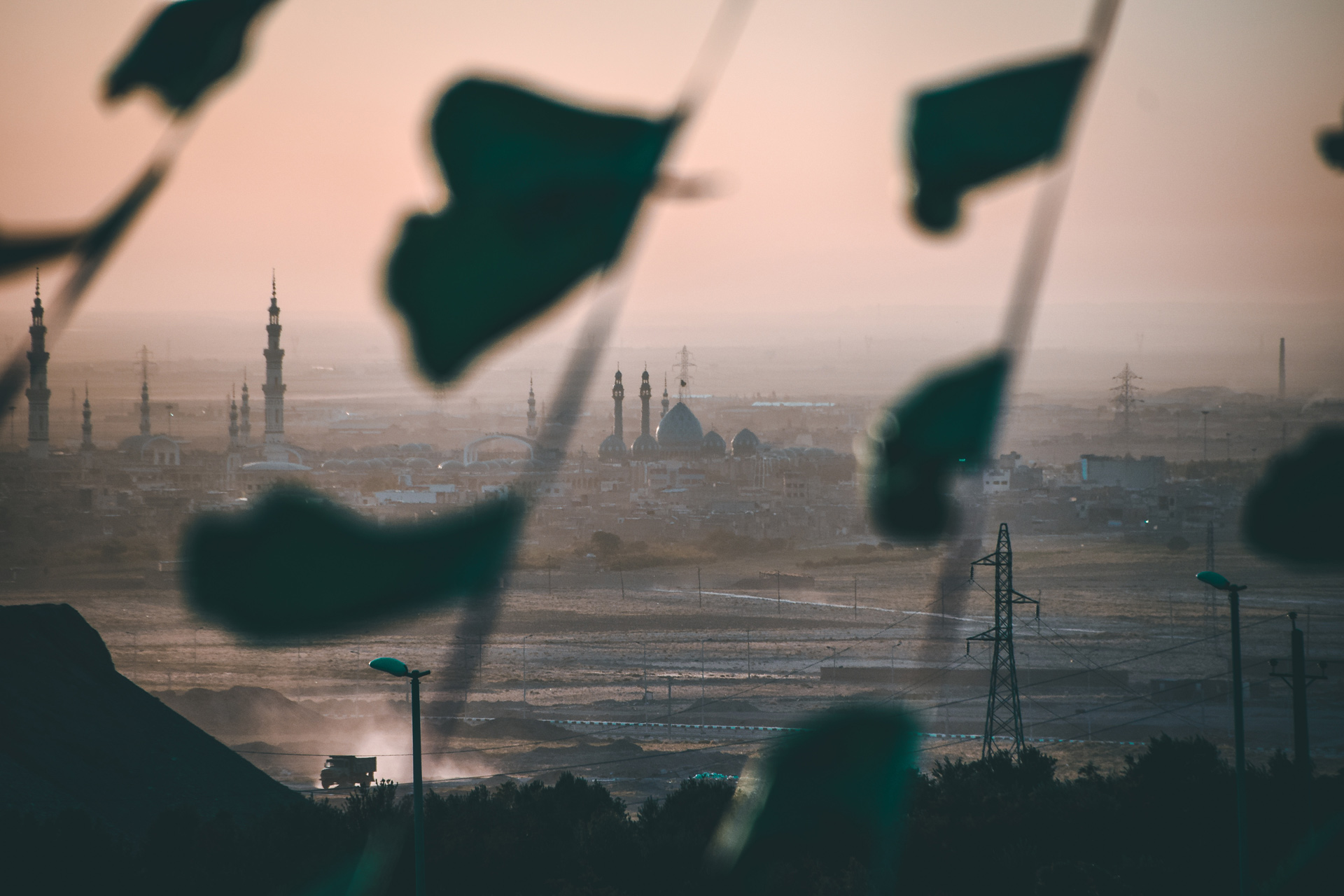 Source: Photo by Mahdiar Mahmoodi on Unsplash
For a more low key city experience, visit the old desert city Yazd. It provides many sights to explore, including a water reservoir with four badgirs (wind towers), mosques, ancient tombs, gardens and squares. Its desert location and pleasant atmosphere only add to its charm. Spend the day walking around and relaxing at one of the many cafes.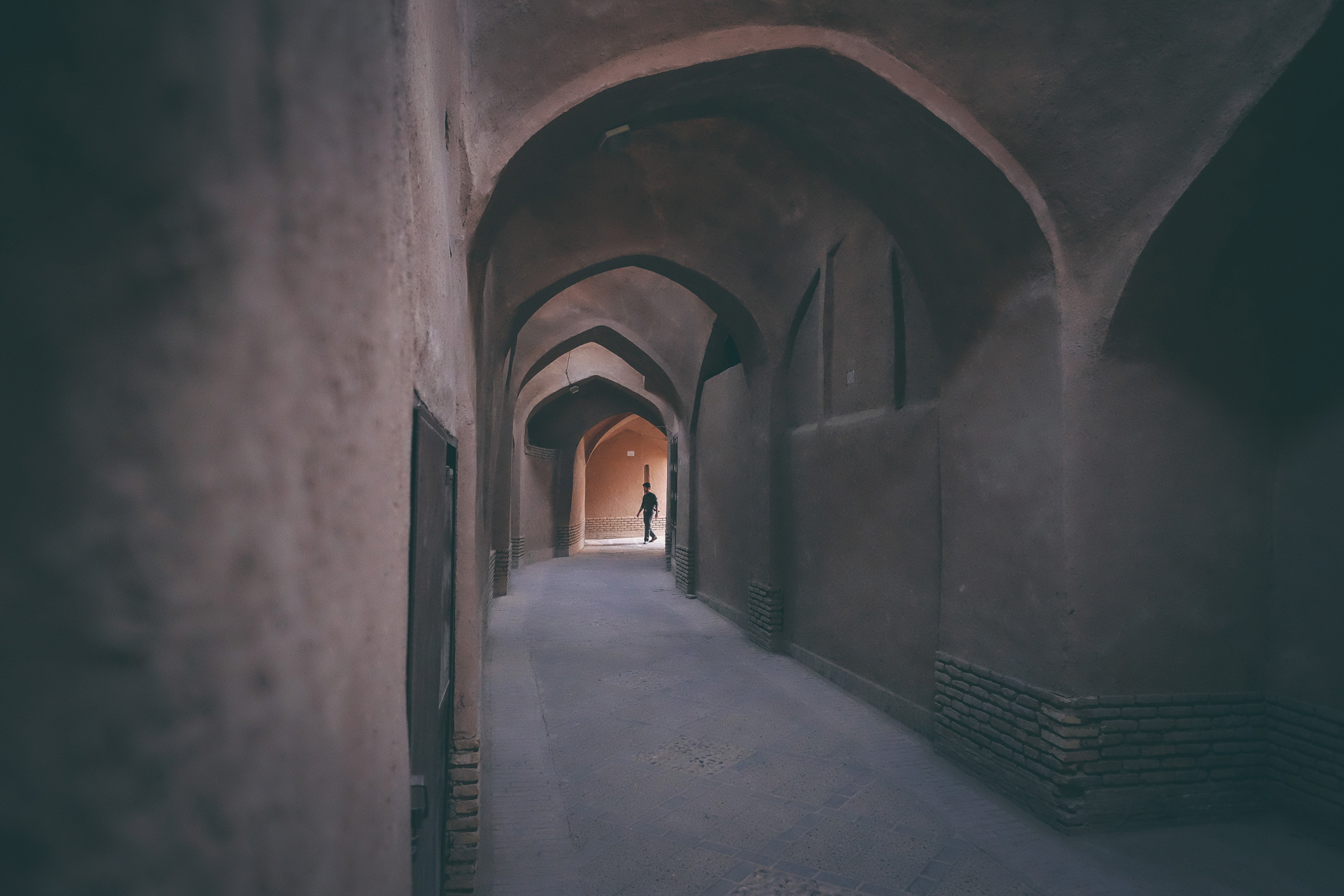 Source: Photo by Sander van Dijk on Unsplash
It might sound unbelievable, but Iran is a great place for a skiing holiday. Dizin is one of the highest ski resorts in the world and it is located just two hours north of Tehran. Great powder snow, cheap prices and few international visitors makes this is a great and interesting winter holiday.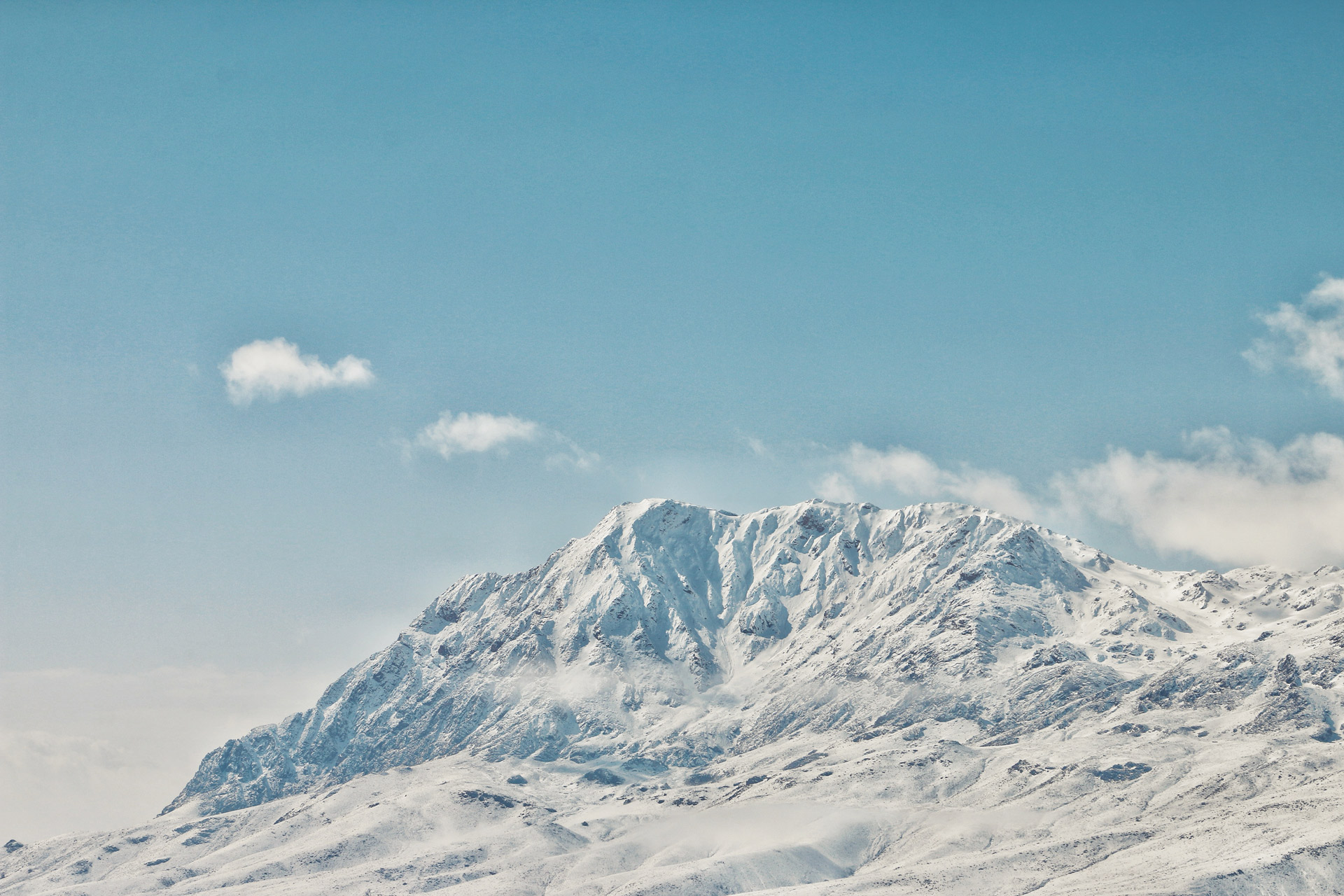 Source: Photo by Soroush Karimi on Unsplash
The more souvenir-centred tourists will be in heaven on the Kish Island. A free trade zone in the Persian Gulf is regarded as a consumer's 'paradise', with numerous malls, shopping centres, tourist attractions, and resort hotels.

For a truly romantic experience visit a desert oasis. It is best to rent a car and driver to explore some of the finest and remotest desert oasis in the world.

Among some of the ancient tombs you shouldn't miss are an Ancient capital Tomb of David and Pasargad. It is the first capital of the Achaemenid Empire and home to the Tomb of Cyrus.
2. Transport
- flights, trains, buses, metro, taxi, etc.
While not as comfortable or fast as in Europe or North America, Iranian transport is of high quality and is very affordable. There are few places the very cheap buses don't travel to, the train network is limited but comfortable and reasonably priced and travel by air is not expensive.

Iran Air is the main national airline of Iran and is based at Tehran Imam Khomeini International Airport (IKA) near Tehran. It flies to a significant number of cities in Europe, the Middle East and Asia and destinations include Bangkok, Rome, Amsterdam, Beijing, Istanbul, Paris, Moscow, London and Beirut. Dozens of other airlines also serve the airport.
For anyone on a tight deadline, affordable domestic air services are a blessing. They link Tehran with most regional capitals and offer inter-regional flights for no more than USD60.
Their services are frequent, reliable and are definitely worth considering to skip the large distances within Iran.
Tickets can be bought at airports or travel agents dotted through the most major cities. Book early during the summer months of August and September since finding seats at short notice is virtually impossible

The Iranian domestic bus network is extensive and thanks to the low cost of fuel, very cheap. In fact, the only drawback is speed, some trips can take up to 20 hours.
You can buy tickets online, from the bus terminals, or ticket offices up to a week in advance, but you shouldn't have a problem finding a seat if you turn up to the terminal an hour or so before your intended departure time.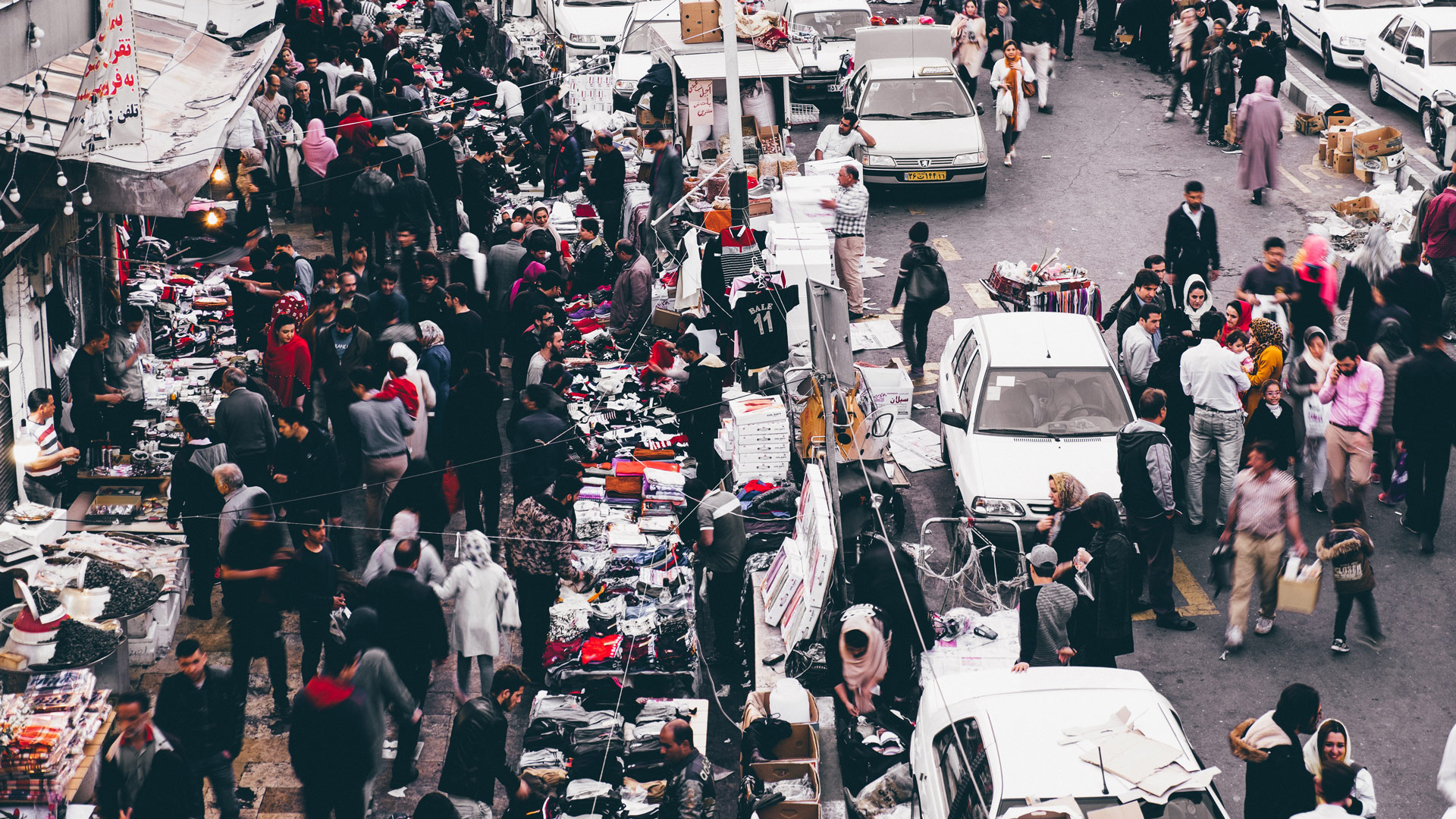 Source: Photo by Farzad Mohsenvand on Unsplash
Most cities operate comprehensive local bus services, but given the low cost of taxis and the difficulties of reading Persian-language signs and route numbers, they are of little use to the casual traveller.

Tehran also has 6 underground rail lines.

Trains are probably the cheapest, safest, most reliable and easiest way to travel around the country. Travelling by train through Iran is generally more comfortable and faster than speed-limited buses. Sleeper berths in overnight trains are especially good value as they allow you to get a good night's sleep while saving for a nights accommodation.
Tickets can be bought from train stations up to one month before the date of departure, and it is wise to book at least a couple of days in advance during the peak domestic holiday months.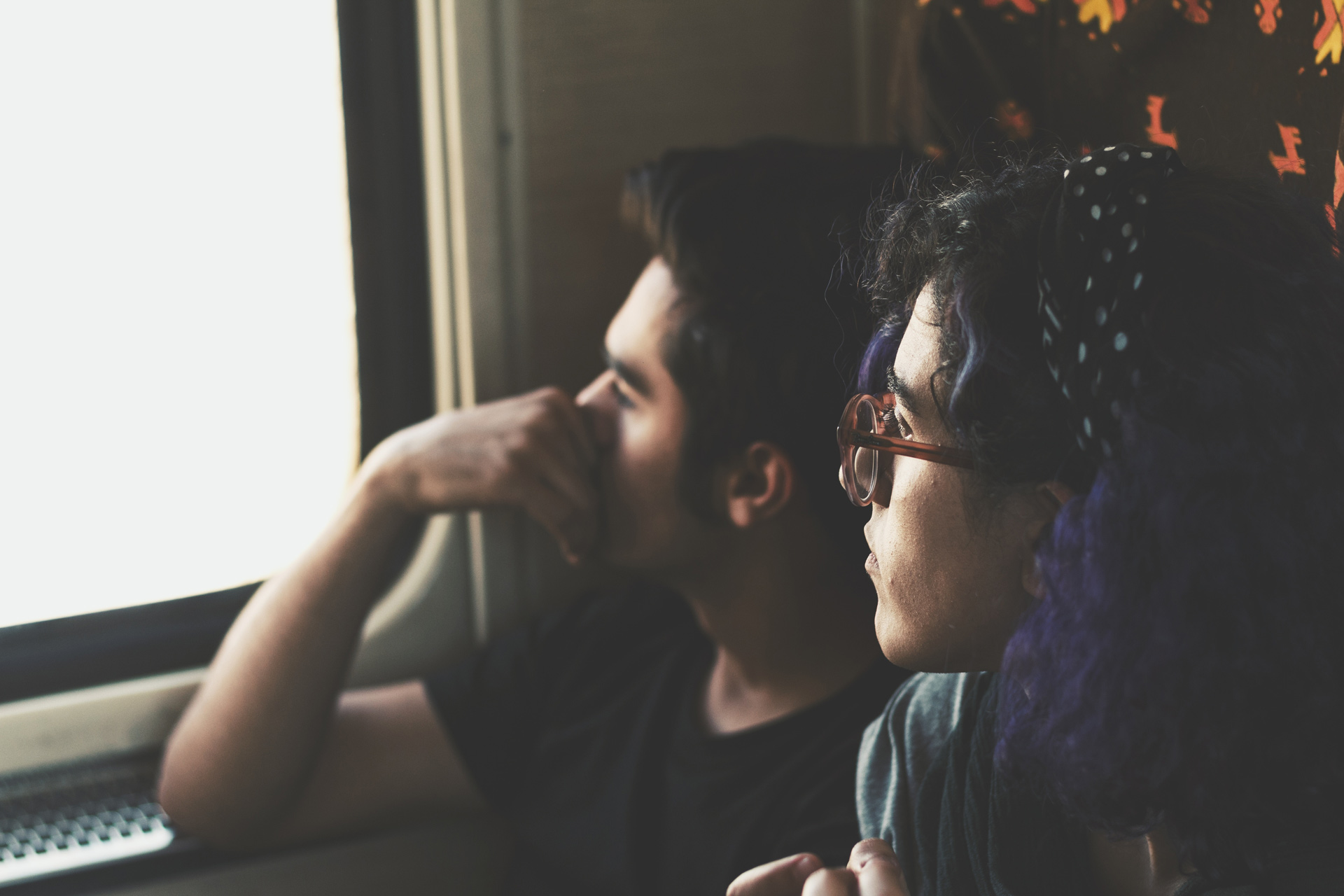 Source: Photo by Soroush Karimi on Unsplash
Wolfare- Connecting Travellers  
Foreigners arriving in Iran with their own car will need to have a carnet de passage and a valid international driving permit (IDP).  You can also rent a car, usually for USD20-50 a day.
3. Accommodation
- possibilities, rating
There is a wide range of accommodations available in Iran. You may choose the luxurious if little weary, five-star hotels situated in most major cities. Or you can go for the cheap and small mosāferkhuneh (مسافرخانه) and mehmānpazir (مهماﻧپذیر) guesthouses. These are littered around most city centres. Moreover, the staff of the mosāferkhuneh have a recommendation from local governments to serve all tourists, so they will be happy to provide accommodation for non-Iranians.
If you're planning to stay for a longer period of time, a great choice is a villa with all facilities (including central air conditioning, pool and Internet connection). These can be rented in Tehran and all major cities at reasonable prices.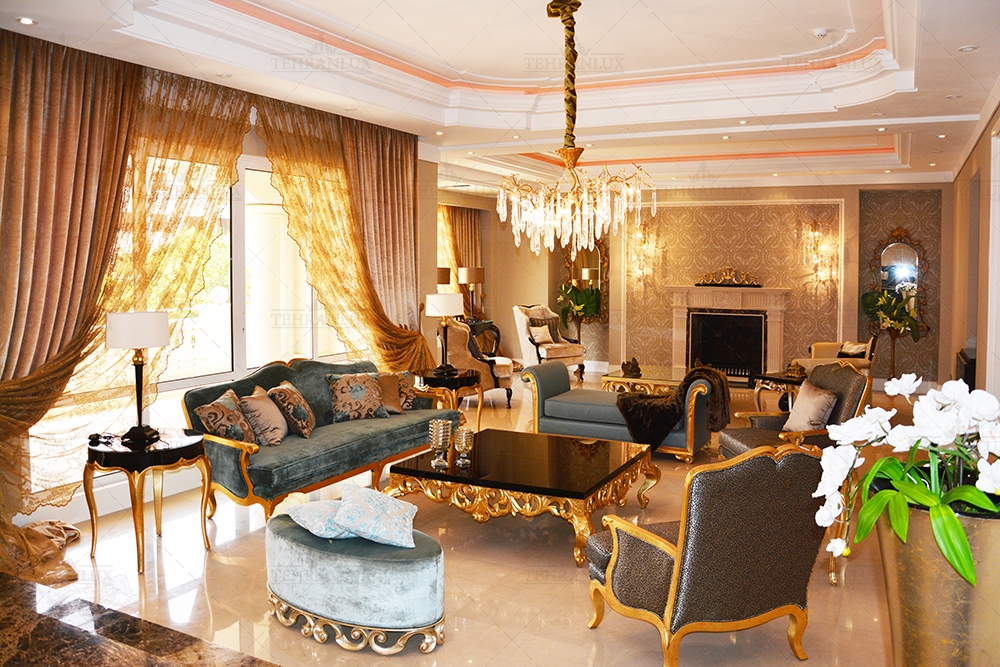 Source:https://i.pinimg.com/originals/51/be/56/51be56de454bc00fb51090ccd17ff1fb.jpg
Note:
A man and woman cannot share the same hotel room unless they can prove their relationship (as a married couple or siblings). Foreign tourists are usually excepted from this law.
4. Traditional food and meals
- what, where
Good news for all travellers is that Iranian cuisine is truly superb. A wide range of influences from Central Asia, the Caucasus, Russia, Europe and the Middle East have created a diverse, relatively healthy range of dishes that focus on fresh produce and aromatic herbs. Bad news, however, is that Iranians prefer to eat at home, so apart from the traditional kebab, you might not experience it in restaurants.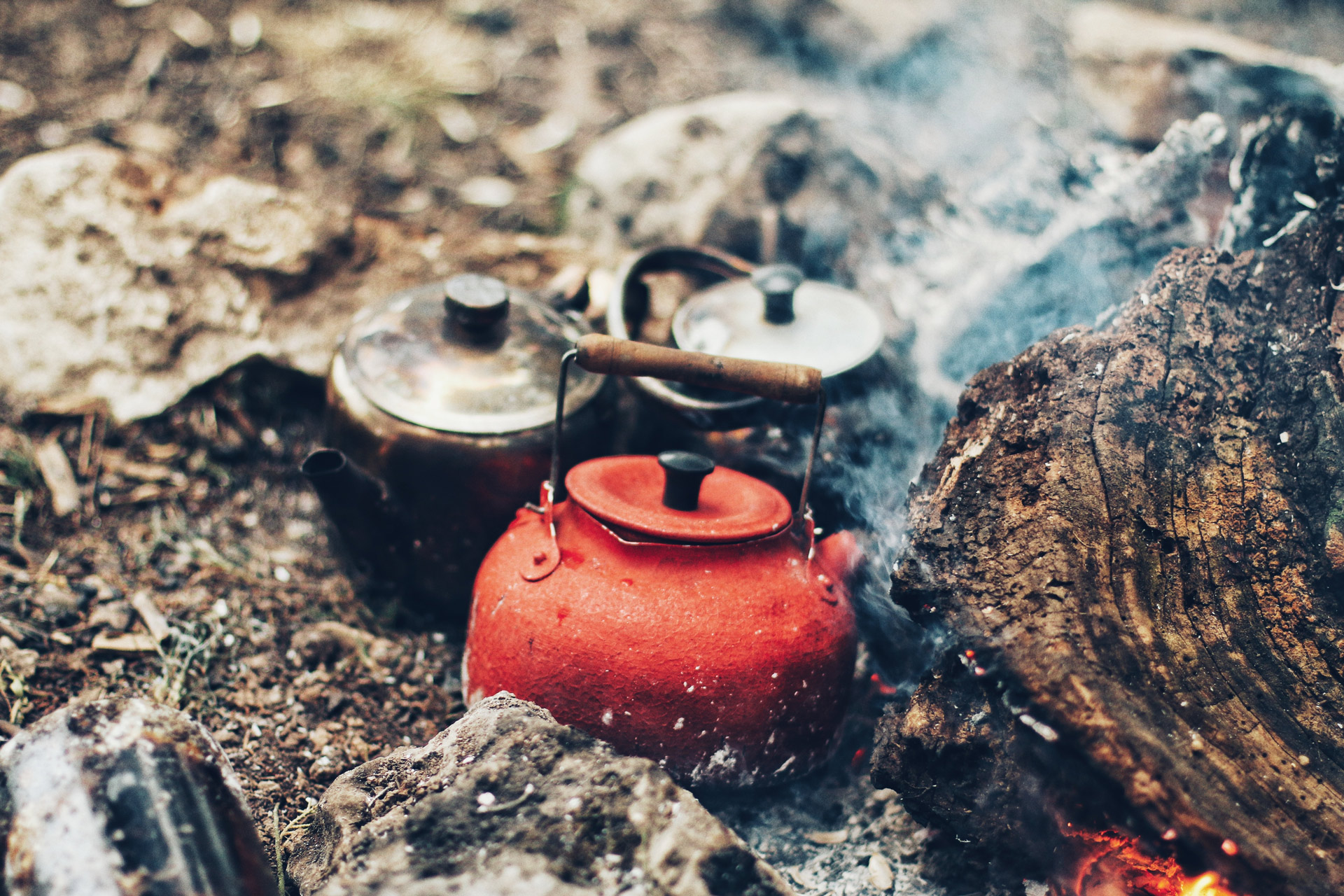 Source:Photo by Soroush Karimi on Unsplash
Lunch in Iran is served from 12:00pm-3: 00 pm. and dinner is often eaten after 8:00 pm. These meals and other special occasions often turn into long, drawn-out affairs, often involving pastries, fruit and nuts. You should always accept items offered to you, as it is considered rude to refuse.

The staple Iranian food is fragrant rice (برنج, berenj). Boiled and then steamed, it is often coloured with saffron or flavoured with a variety of spices.
When served plain as an accompaniment it is known as chelo (چلو). The two most common meat / chelo combinations are kebab variations (chelo kabāb, چلو کباب) or rotisserie chicken (chelo morgh, چلو مرغ). Flavoured rice, known as polo, is often served as a main course or as an accompaniment to a meat dish.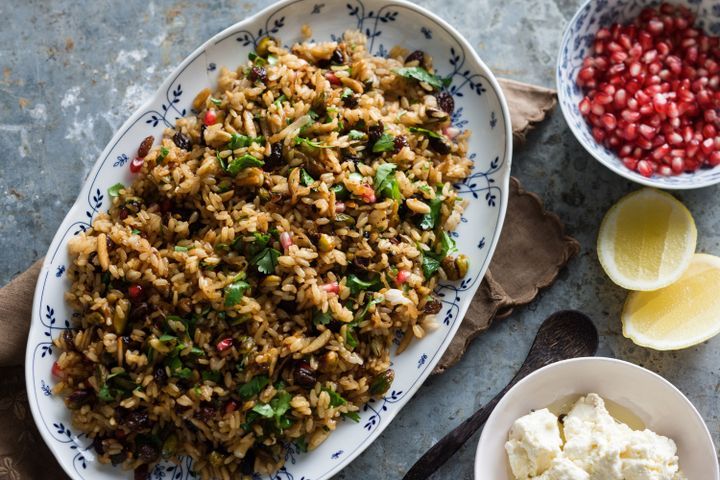 Source:https://img.taste.com.au/taJF6Jis/w720-h480-cfill-q80/taste/2016/11/persian-rice-73606-1.jpeg
As mentioned above, chelo kebab and its half-dozen variations are the most common (and often the only) items on Iranian restaurant menus. Raw onion and fresh basil are used to clear your palate between mouthfuls. Variations in kabāb dishes come from the meats they are served with.

In Iran, a hearty soup (āsh, آش) is a meal in itself. The most popular is the vegetarian āsh reshteh (آش رشته) made from herbs, chickpeas and thick noodles, and garnished with yoghurt and fried onions.

Source:https://images.food52.com/-PXH20J4JT3Me6kMWvCP7nWJxCA=/753x502/9fbc672b-a672-4830-8bfd-eccf963f74e9--download.jpeg
Another pillar of Iranian food is flatbread (nān, نان). It is served at breakfast with herbs, feta cheese and a variety of jams, or as an accompaniment to meals.

The whole country is obsessed with sweets and pastries, known collectively as shirini (شیرینی).

The drink of choice of this alcohol-free nation is black tea (chāi, چای). It is served strong and with crystallised or cubed sugar (ghand, قند) which is held artfully between the teeth while tea is sipped through.
5. Visas and licences
Foreign visitors require a visa to travel to Iran. Nationals of the following countries do not require a visa to enter Iran: Turkey, Malaysia, Syria, Georgia, Azerbaijan, Venezuela, Nicaragua, Bolivia, Ecuador.

All other foreigners will need to apply for a tourist visa. These visas are valid for a maximum stay of 30 days and can be extended in Iran.
Note:
Entry will be refused to citizens of Israel and foreign travellers with any evidence of visiting Israel — not just Israeli entry stamps, but Egyptian/Jordanian neighbouring land borders with Israel — except that if you had an Israeli visa that expired more than a year before you apply for an Iranian visa, you may be allowed entry into Iran. Egyptian and Jordanian visas have no effect on applications for Iranian visas.
6.

Vaccinations

There are no vaccinations legally required to travel to Iran, except a yellow fever vaccination if you have travelled to a country (7 days or less before entering Iran) where that disease is widely prevalent.

It is recommended to have the general vaccination against Diphtheria, Tetanus and Polio (DTP). Also, a hepatitis A and typhoid vaccination are recommended when travelling longer than 2 weeks. Vaccination against rabies is recommended for stays longer than 3 months.

Malaria is prevalent in the country, but only in rural areas.
7. Healthcare
Iran has state-of-the-art medical facilities in all its major cities.

For minor ailments, your hotel can contact an English-speaking doctor. In case of serious illness or accident, you can ask to be taken to a hospital with English-speaking staff. Make sure that your health insurance covers illness or accident on holidays since free medical service is not available in Iran.

Tap water is safe to drink in most of the country (and especially the cities),
8. Required equipment
- what do you need to pack
Perhaps the most visible mark of Iran's Islamic leanings is the conservative dress expected of its citizens. Although normal Western-style clothing is acceptable in private homes when in public women are required to cover their hair.

The most common uniform consists of a headscarf (roo-sari, روسری) to conceal the head, a formless, knee-length coat known as a maanto (مانتو) and a dress or pair of pants. In holy sites, you may be expected to dress more modestly in a chādor, a cloth to cover you.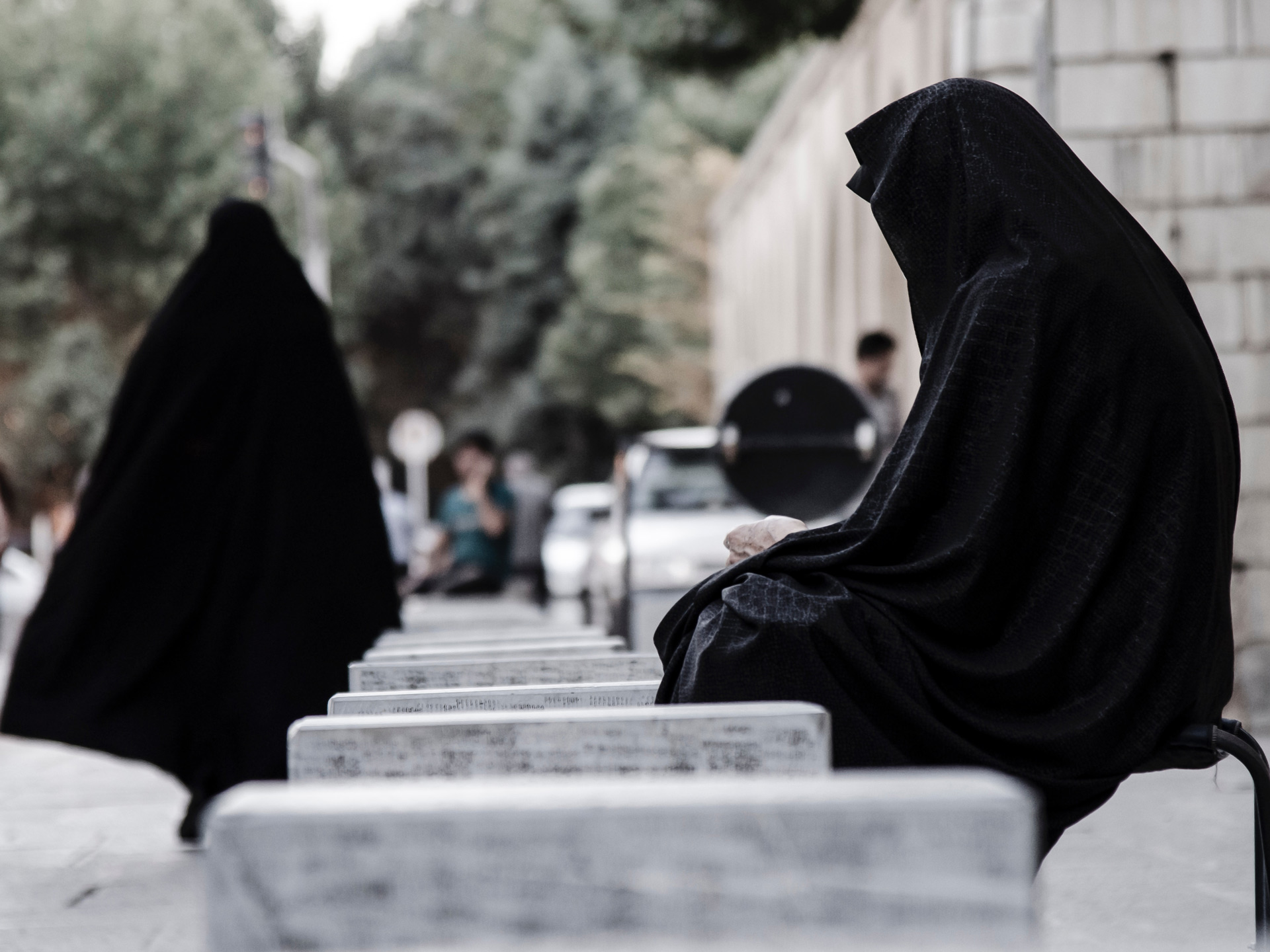 Source: Photo by Majid Korang beheshti on Unsplash
Men are also required to abide by the following dress code: Short-sleeved shirts and t-shirts are acceptable for daily wear. Shorts and three-quarter length pants are acceptable on the beach. Dress attire for men is similar to that in Europe.
9. Insurance: in case it is necessary
In 2011 it became compulsory to have travel insurance to get a visa to Iran.

When looking for a policy, make sure Iran is actually covered (ie specifically mentioned). Some insurers, particularly in the USA, consider the region a 'danger zone' and either exclude it altogether or insist on exorbitant premiums.

Travel in areas such as Kurdistan and Sistan Va Baluchestan might not be covered if your country's foreign office warns against travelling there.
10. Weather conditions
Iran has a complex climate, ranging from subtropical to subpolar. It can also have all four seasons at the same time. it is divided climatically into three main regions:
the extremely hot coast along the Persian Gulf and the Gulf of Oman

the temperate but arid central highland

the tableland of the intensely cold Alborz Mountains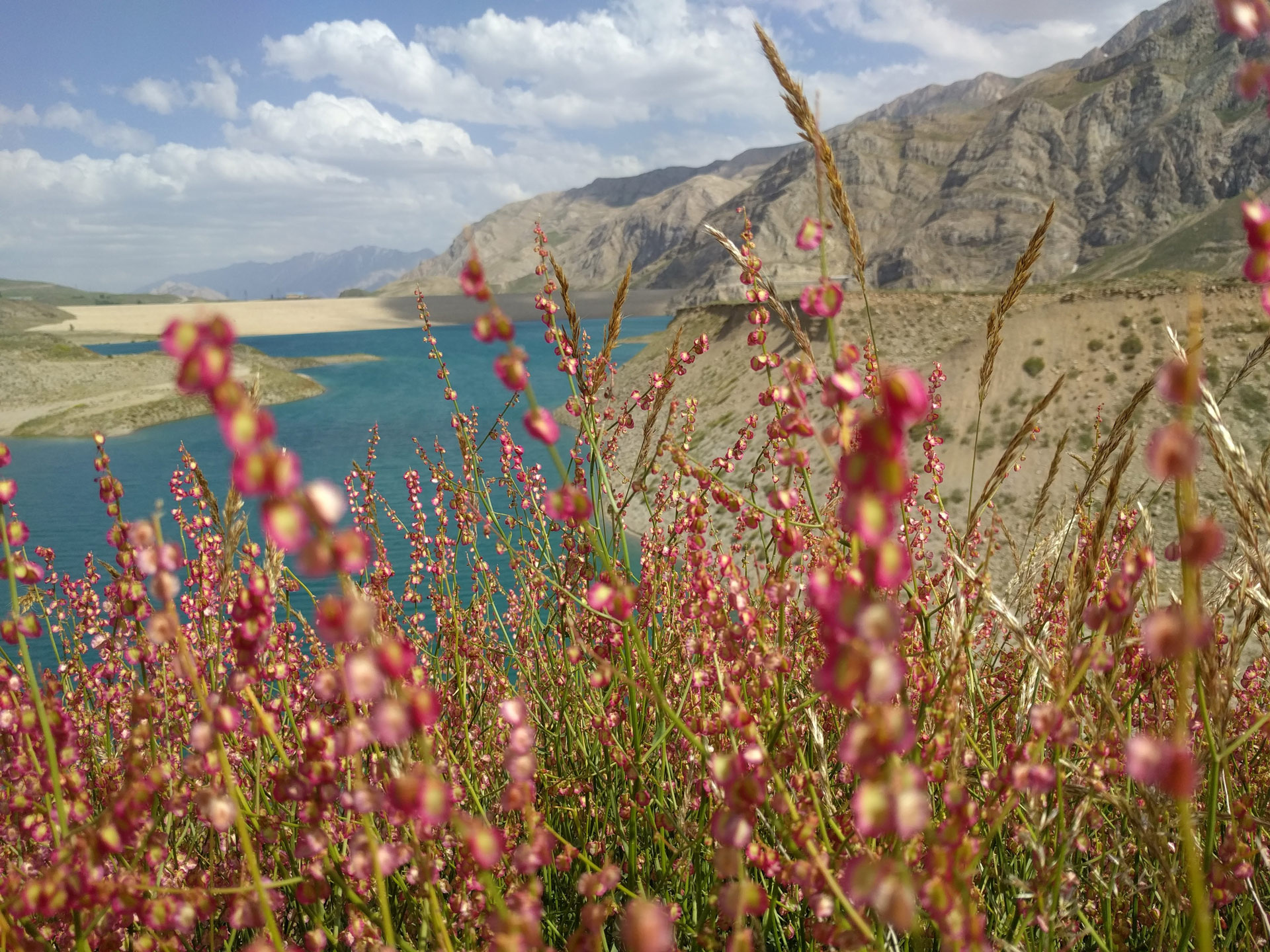 Source: Photo by pouria eini on Unsplash
11. Dangerous places
In general, Iran is much safer than Westerners might expect. Most people are genuinely friendly and interested to know about you and your country. It is still a relatively low-crime country, although thefts and muggings have been on the increase in recent years. Keep your wits about you, and take the usual precautions against pickpockets in crowded bazaars and buses.


Iran treats drug offences extremely severely. The death penalty is mandatory for those convicted of trafficking or manufacturing of any drug, and a third conviction for drug possession, distribution or sales.

There are a lot of military and other sensitive facilities in Iran. Photography near military and other government installations is strictly prohibited. Any transgression may result in detention and serious criminal charges, including espionage, which can carry the death penalty. Do not photograph any military object, jails, harbours, or telecommunication devices, airports or other objects and facilities which you suspect are military in nature. Be aware that this rule is taken very seriously in Iran.

Travellers should avoid the southeastern area of Iran, particularly the province of Sistan Va Baluchistan.
12. The political situation, safety and criminality in the country
In general, Iranians are warm, friendly and generous, but it's also true that Iran has a widely divided society. On one extreme there are supporters of the ruling Islamic Republic and Muslim fanatics who are haters of Israel, the West, Democracy and Human Rights and may enjoy power and influence; on the other extreme, there are liberals and nationalists who think quite the opposite and do not hold much power and influence.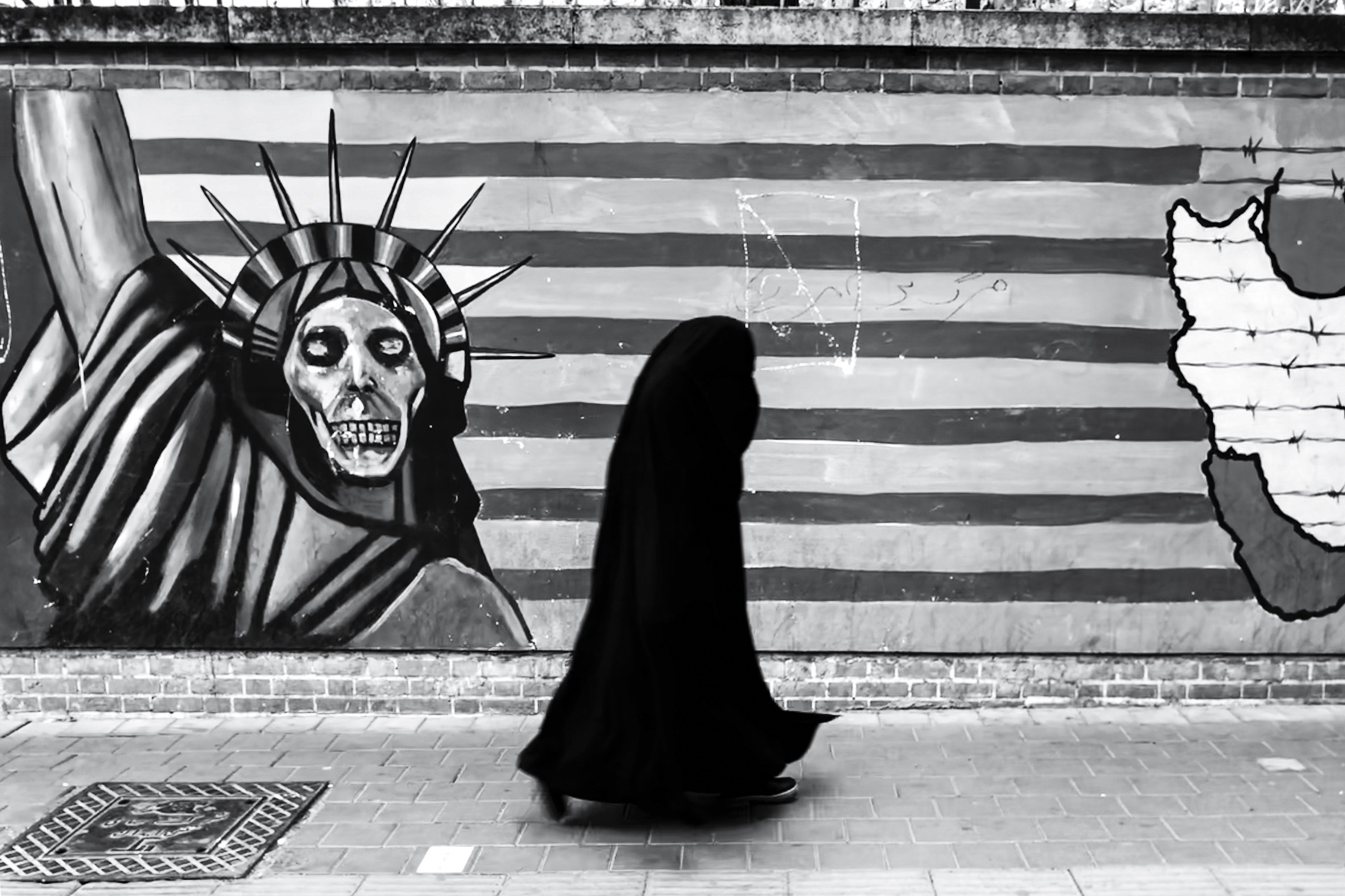 Source: Photo by Keith Zhu on Unsplash
Therefore, you are advised not to enter into political debate and let just Iranians talk about it.

Although its strict Islamic moral code is well known, Iranian laws are not as strict as other countries such as Saudi Arabia.
 
The culture, like most others in the Middle East and Central Asia, has a strong tradition of hospitality and guests are often treated extremely well.
13. Additional information: brief and concise
Alcohol is illegal to drink for Muslims only. Therefore, you will rarely find places in Iran that openly sells alcohol. The Iranian Government allows Non-Muslims to bring alcoholic beverages into the country.

In public gay and lesbian travellers should not engage in any homosexual activities in Iran at all. Under Iranian law, sodomy is punishable by death and sex by lesbians is punishable with lashes.

Throughout its history, Iran was conquered 3 times: by the Greeks, Arabs and Mongols. Note that for many Iranians, a reference to Arabs is, among other things, a reminder of negatively deep cultural impacts of the occupation of Iran by Arabs in AD 650 and the decline of Iran as a world power. In this respect, referring to Iranians as "Arabs" is likely to irritate them.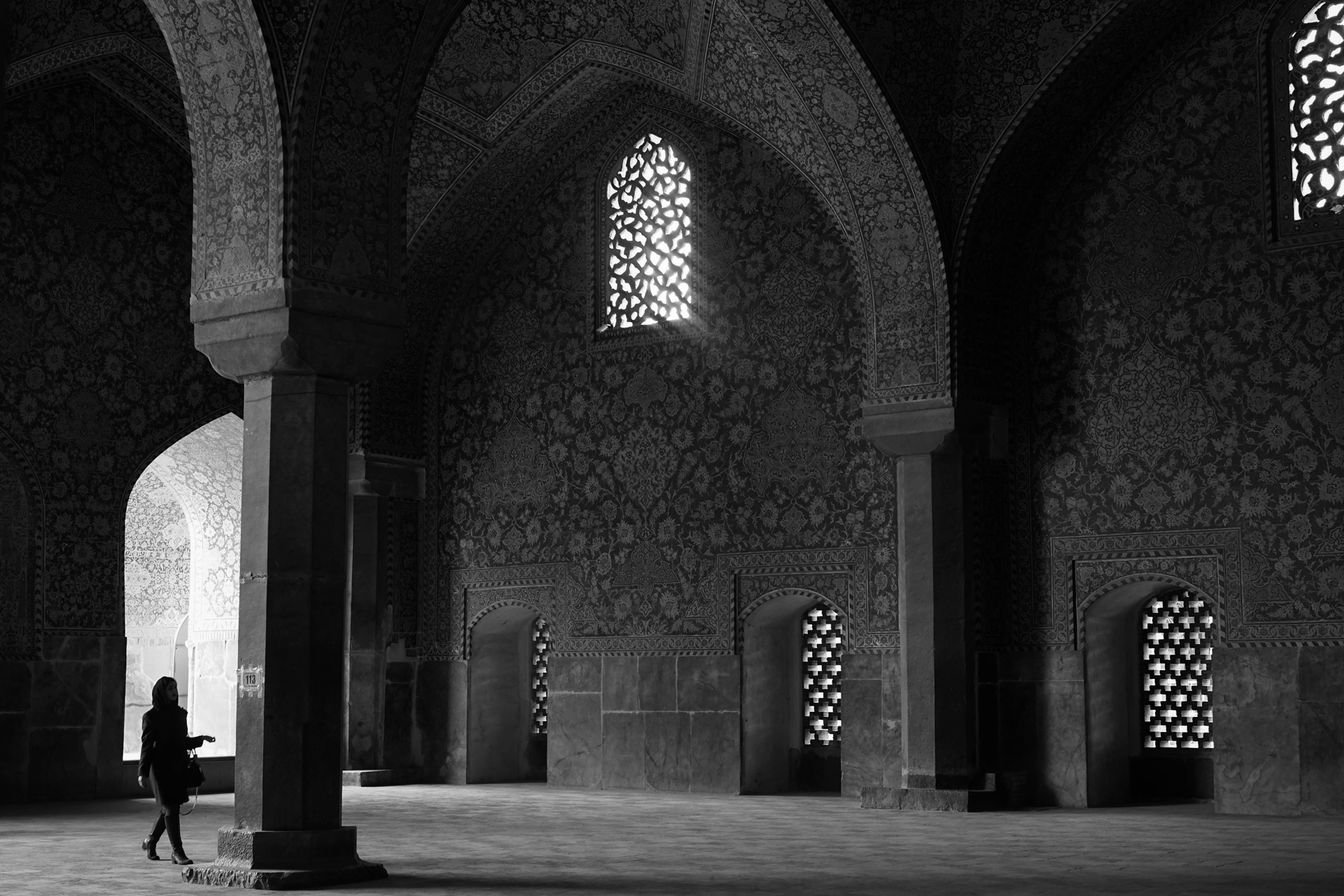 Source: Photo by Joel Tasche on Unsplash
Greet people of the same sex with a handshake, three kisses or both, but avoid physical contact with people of the opposite sex in public. Wait for them to introduce themselves instead, or just introduce yourself normally.

Tarof (Persian: تعارف ) is a genuine Persian form of civility emphasising both self-deference and social rank. The term encompasses a range of social behaviours. Tarof also governs the rules of hospitality: a host is obliged to offer anything a guest might want, and a guest is equally obliged to refuse it.

The thumbs up gesture is extremely rude in Iran, roughly equivalent to raising the middle finger in Western countries.

Western music and dancing in public is banned.
14. Main Facts
- Capital city
Tehran

- Currency
Iranian Rial (IRR)

- Official language
Persian, Turkish, Kurdish, Gilak

- Calling code +.
+98

- Area: km²
1,648,195km²

- Time Zone
IRST (UTC+3:30)

Daylight Saving Time: IRDT (UTC+4:30)

- Drivers: right or left side
Right

- Religion
Muslim 95% (Shi'a 85%, Sunni 10%), other (includes Zoroastrian, Jewish,and Christian) 5%
Wolfare- All you need when you want to travel