On the surface, Japan appears exceedingly modern, but travelling around it offers numerous opportunities to connect with the country's traditional culture. Spend the night in a ryokan (traditional Japanese inn), meditate with monks or learn how to whisk bitter matcha (powdered green tea) into a froth. From the splendour of a Kyoto geisha dance to the spare beauty of a Zen rock garden, Japan has the power to enthral even the most jaded traveller.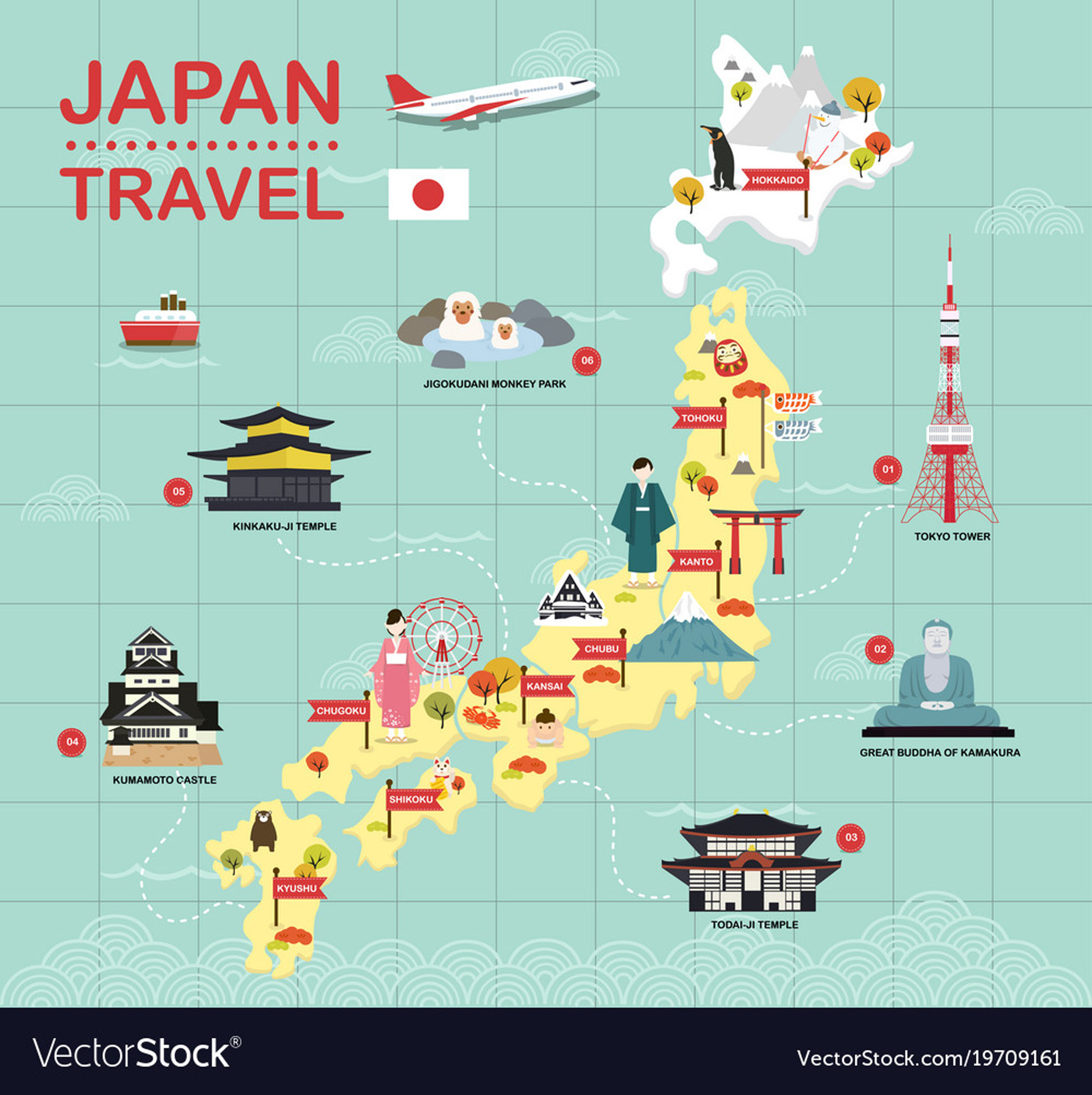 Source: https://cdn2.vectorstock.com/i/1000x1000/91/61/japan-landmark-icons-map-for-traveling-vector-19709161.jpg
Japan is an island country in East Asia. Located in the Pacific Ocean, it lies off the eastern coast of the Asian continent and stretches from the Sea of Okhotsk in the north to the East China Sea and the Philippine Sea in the south. It is a stratovolcanic archipelago consisting of about 6,852 islands. The four largest are Honshu, Hokkaido, Kyushu, and Shikoku.
1. Where to go: attractions, museums, interesting areas, non-commercial curiosities
KYOTO
Kyoto is Japan's spiritual heart. This is a city of some 2000 temples and shrines: a city of true masterpieces of religious architecture, such as the retina-burning splendour of Kinkaku-ji (the famed Golden Pavilion) and the cavernous expanse of Higashi Hongan-ji.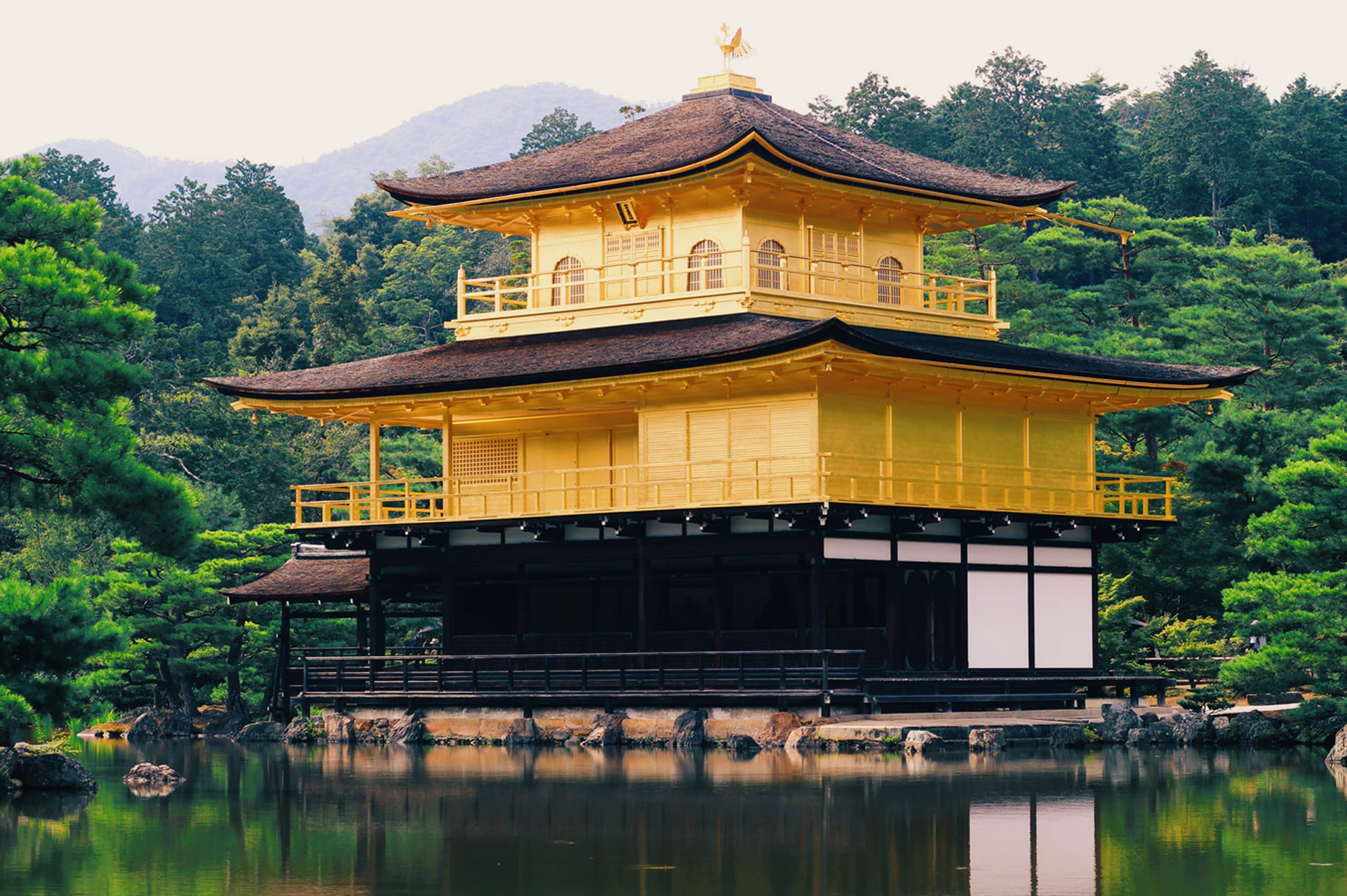 Source: Photo by Kamil S on Unsplash

It's where robed monks shuffle between temple buildings, prayer chants resonate through stunning Zen gardens, and the faithful meditate on tatami-mat floors.
Here, you can splurge on the impossibly refined cuisine known as kaiseki while gazing over your private garden, taste the most delicate tempura in a traditional building, slurp down steaming bowls of ramen elbow-to-elbow with locals, then slip into a sugar coma from a towering matcha sundae.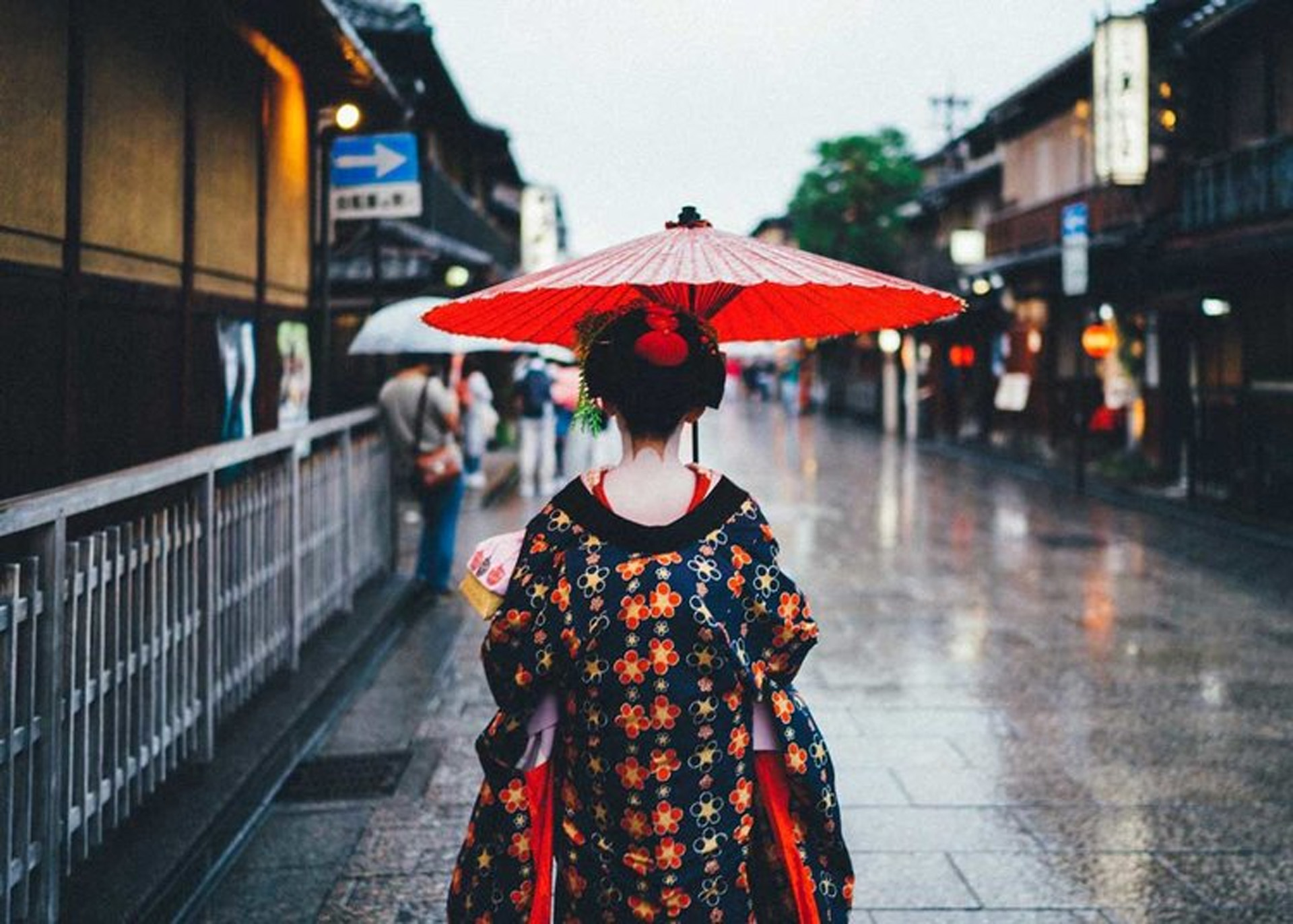 Source:https://static1.squarespace.com/static/58fd82dbbf629ab224f81b68/t/5c25f56faa4a993cc664c4cf/1555910838706/Machiyamaya.jpg?format=750w
With its roots as the cultural capital of the country, it's no surprise that many traditional arts and crafts are kept alive by artisans from generation to generation. Wander the streets downtown, through historic Gion and past machiya (traditional Japanese townhouses) in the Nishijin textile district to find ancient speciality shops from tofu sellers, washi (Japanese handmade paper) and tea merchants, to exquisite lacquerware, handcrafted copper chazutsu (tea canisters) and indigo-dyed noren (hanging curtains).
TOKYO
Tokyo is a city always on the move. In contrast with Kyoto, it is not one sight, it's the city itself that enchants visitors. From the neon-lit streets of Akihabara to the sleepy alleyways of Yanaka, Tokyo is a rich tapestry of diverse neighbourhoods. Some neighbourhoods feel like a vision from the future, others evoke the past with low-slung wooden buildings and glowing lanterns.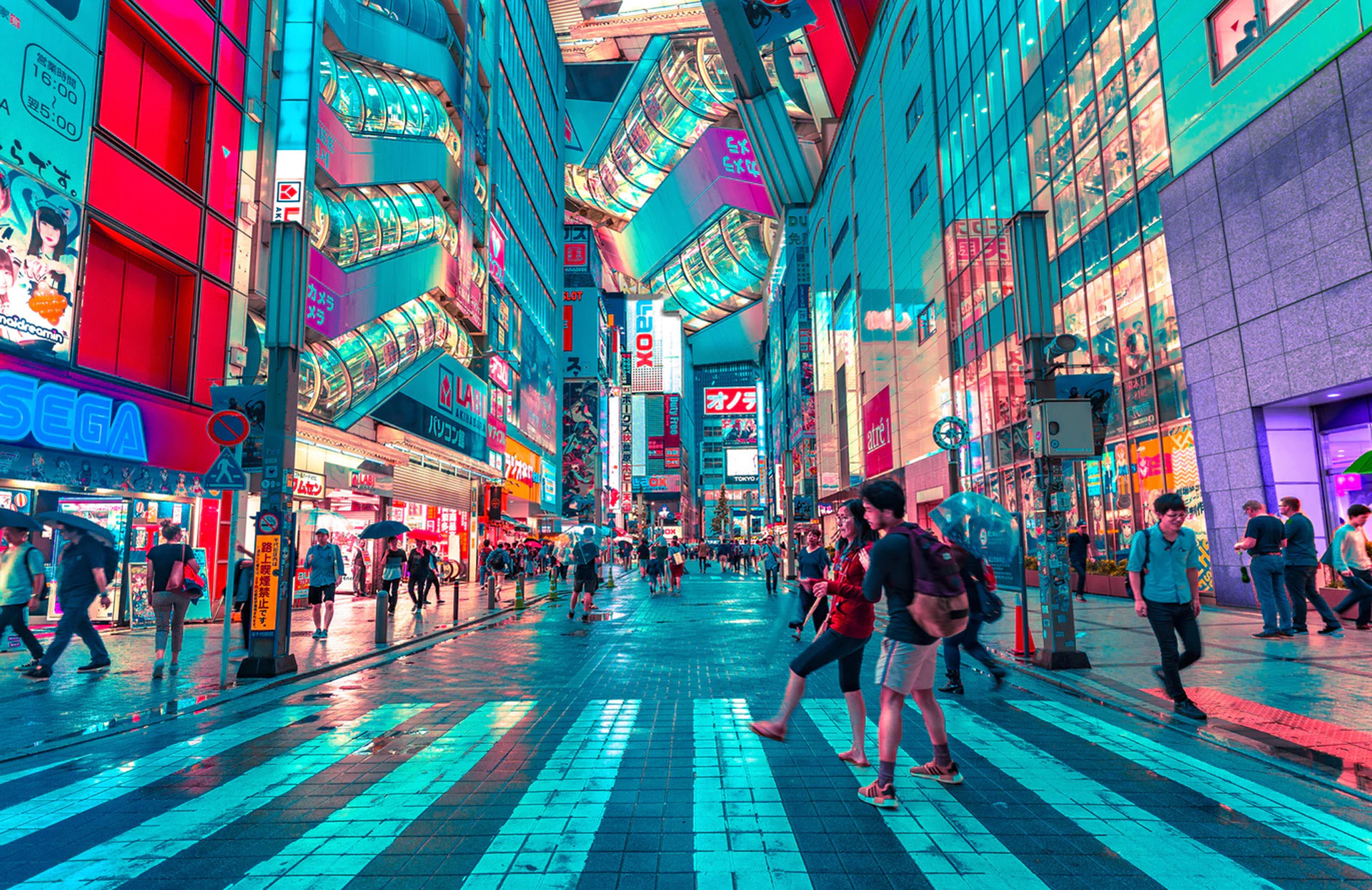 Source: Photo by Jezael Melgoza on Unsplash
In Tokyo, you can experience the whole breadth of Japanese arts and culture. Centuries-old forms of performing arts still play on stages and sumo tournaments draw crowds; every spring, Tokyoites head outside to appreciate the cherry blossoms – a tradition older than the city itself.
There are museums covering every era of Japanese art history and also ones that focus on the contemporary – challenging the old distinctions between classical art, pop culture and technology.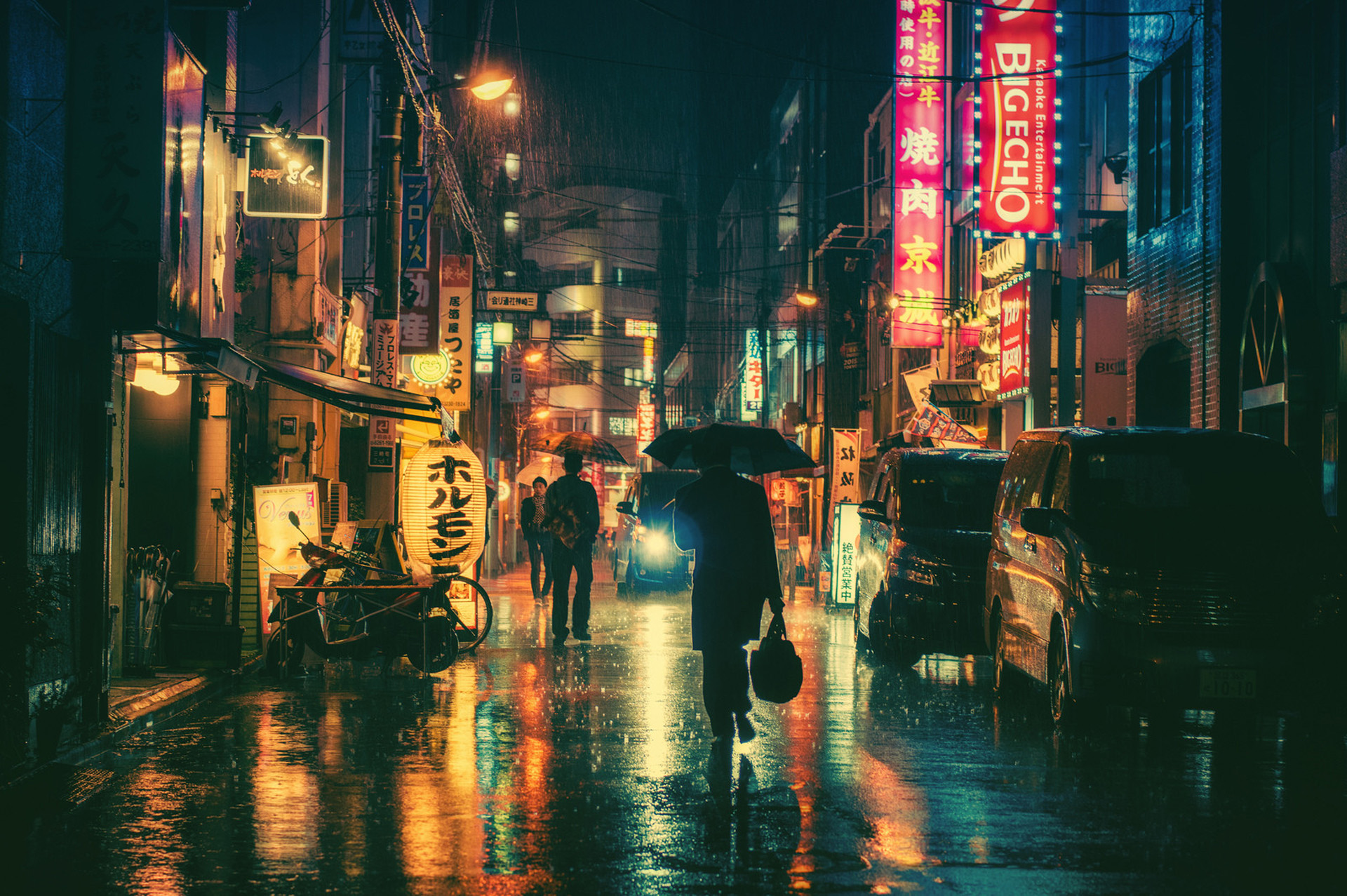 Source: http://i.imgur.com/qa93hPh.jpg
Wherever you are, you're usually within 100m of a good, if not great, restaurant. We're not just talking about the famous restaurants and the celebrity chefs: what Tokyo excels at is consistency across the board.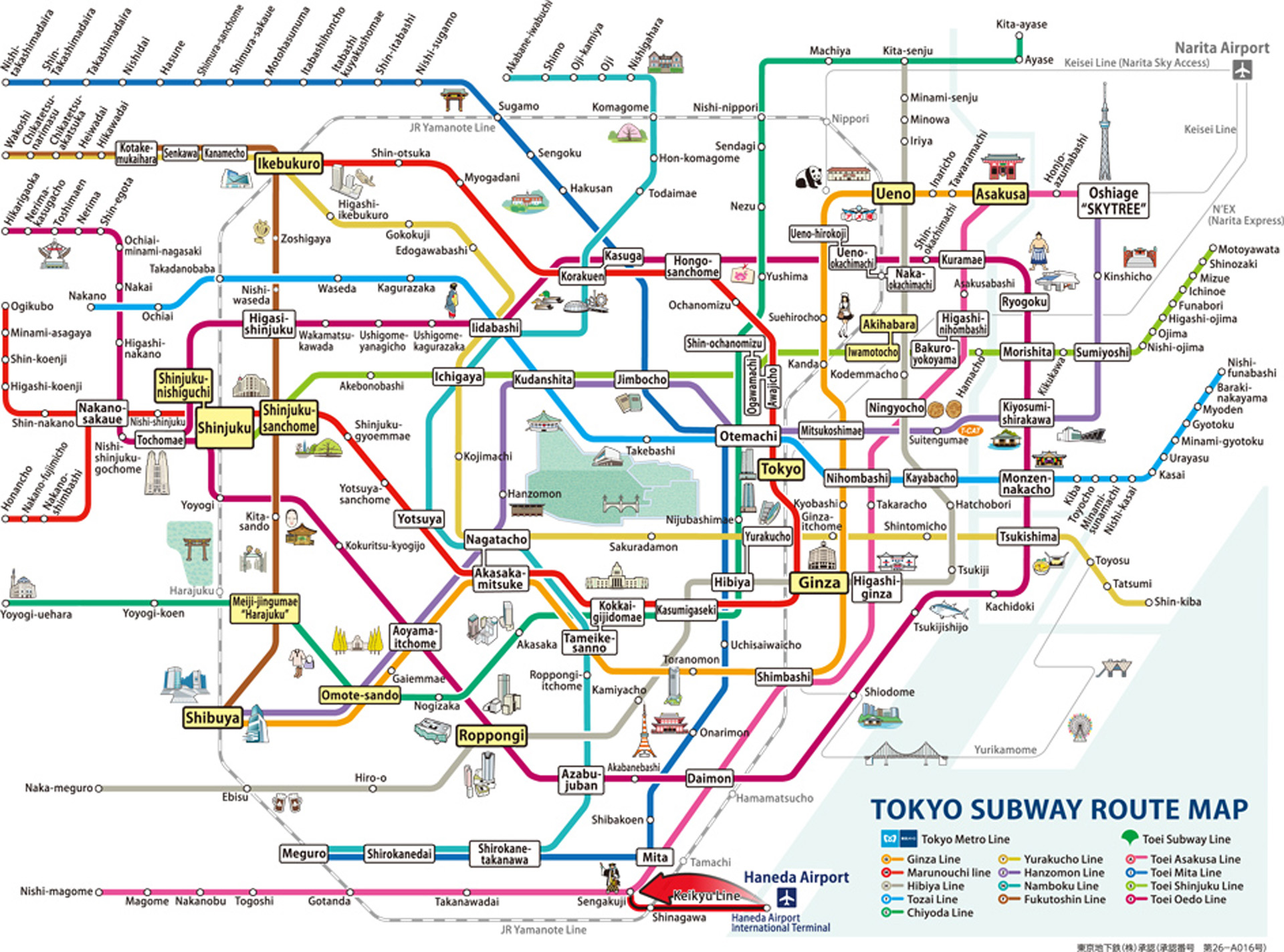 Source: https://www.haneda-tokyo-access.com/en/info/images/welcometokyo_04.jpg
The city can seem daunting at first: the subway map – a tangle of intersecting lines – is often compared to a bowl of noodles. But once you get out there, you'll be surprised how easy it is to navigate. That subway can take you everywhere you want to go; trains are frequent and almost always on time, and stations are well-signposted in English.
Wolfare- All you need when you want to travel  
KUMANO KODŌ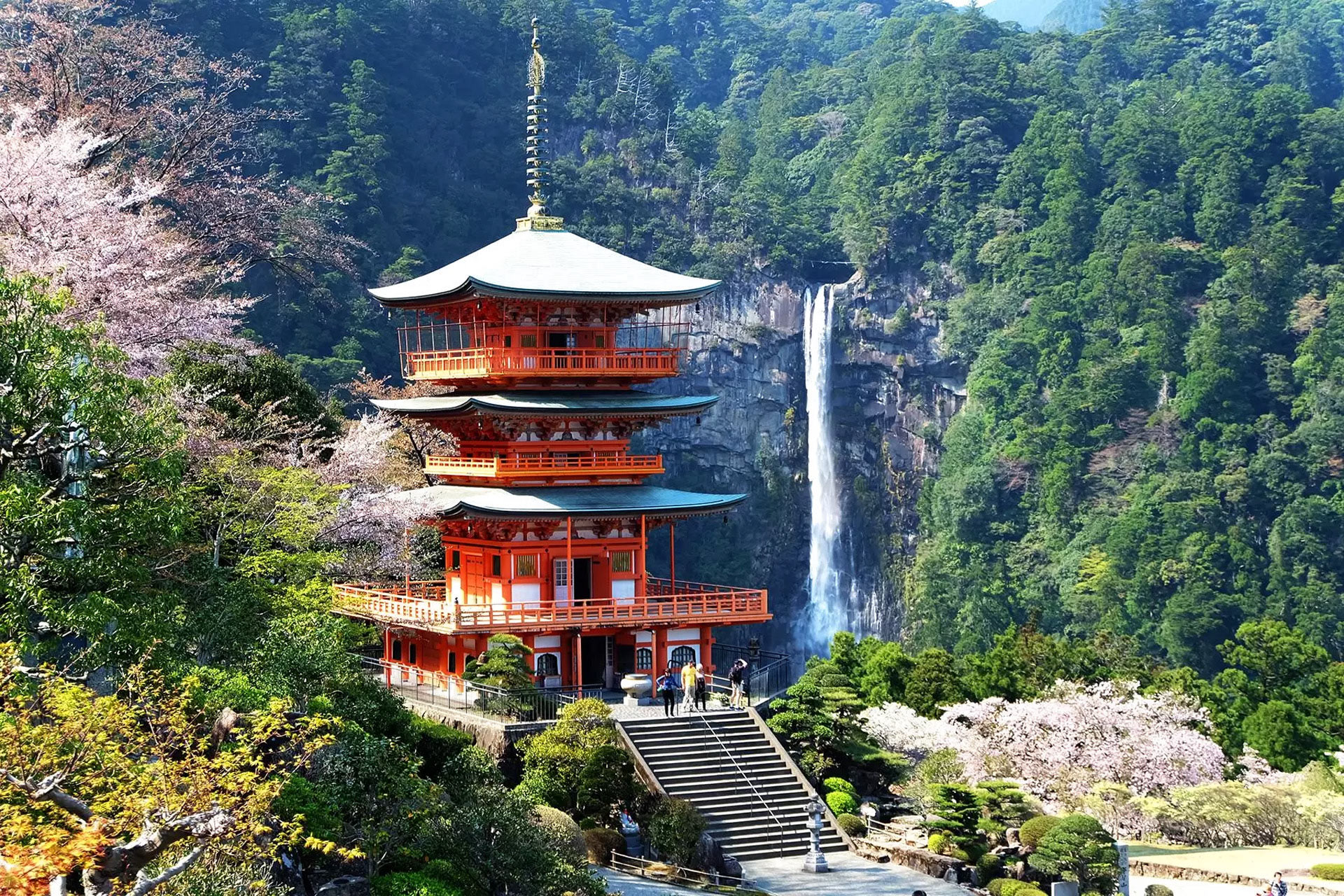 Source: https://www.kimkim.com/c/kumano-kodo-complete-11-day-self-guided-walk

The Kumano Kodō is an ancient network of roads – dating back more than 1000 years – running through the mountainous interior of the Kii Peninsula. These are pilgrim trails, connecting historic shrines and temples with deep spiritual significance. The most accessible and most popular route is the Nakahechi, also known as the Imperial Route. There are hikes for all levels, quiet mountain hamlets and some excellent onsen in the villages around Hongū: Yunomine, Watarase and Kawa-yu.
TŌDAI-JI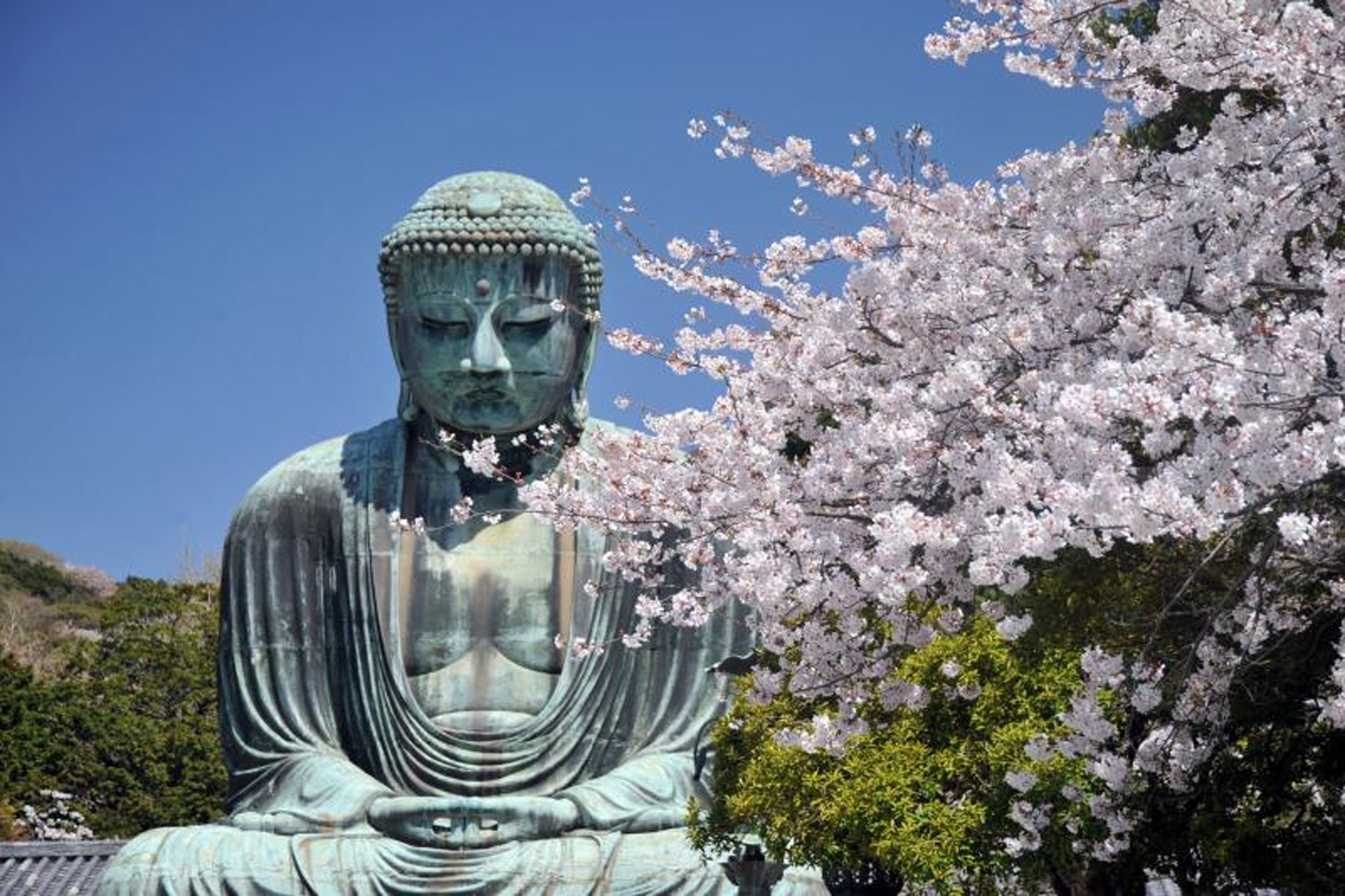 Source: https://www.city.kamakura.kanagawa.jp/visitkamakura/en/places-to-go/temples/images/daibutucherry.jpg
Nara's star attraction is its Daibutsu (Great Buddha), one of the largest bronze statues in the world. It was unveiled in 752, upon the completion of the Daibutsu-den (Great Buddha Hall), built to house it. The Daibutsu-den is the largest wooden building in the world; incredibly, the present structure, rebuilt in 1709, is a mere two-thirds of the size of the original. Except for the Daibutsu-den, most of Tōdai-ji's grounds can be visited for free.
NAOSHIMA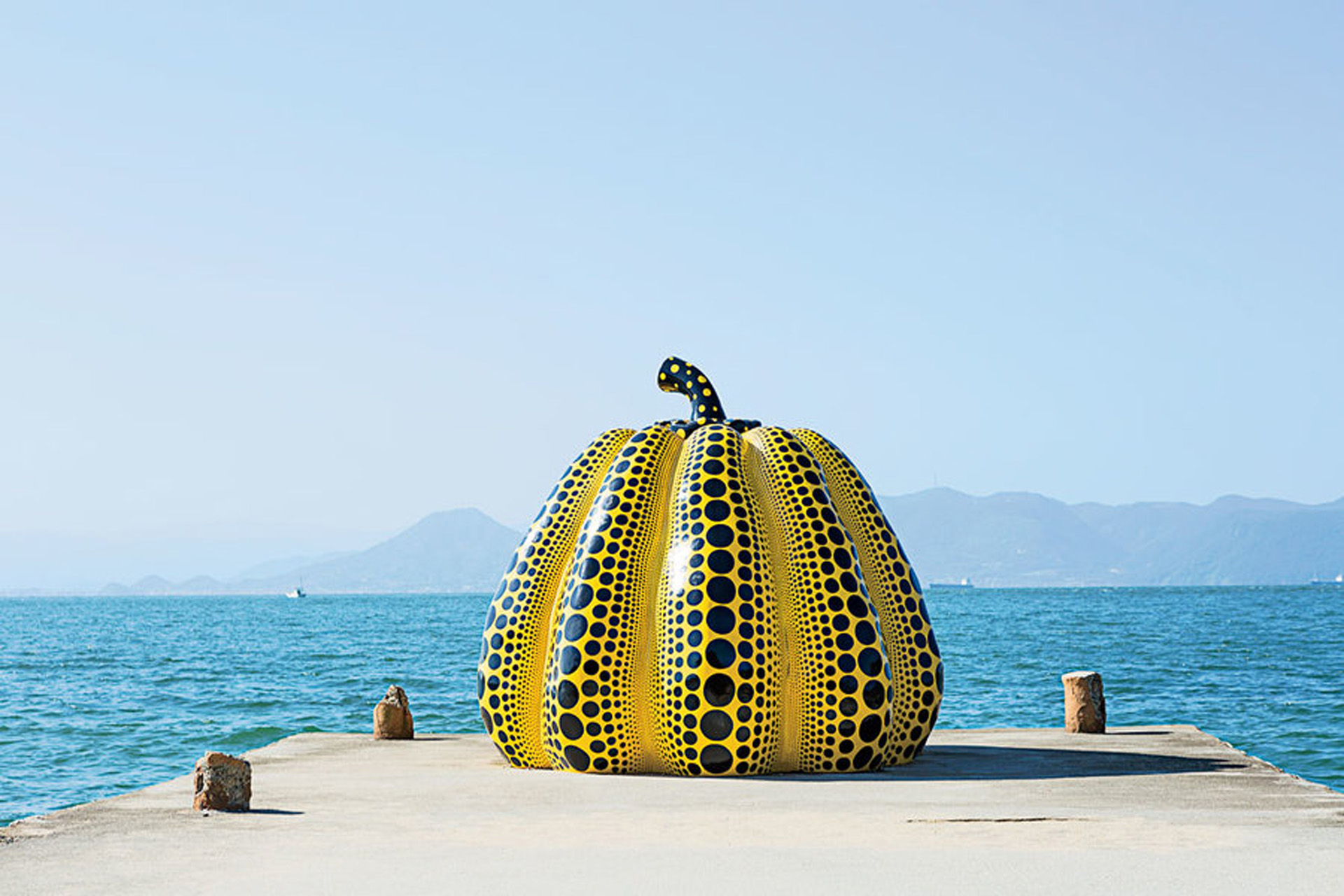 Source:https://cdn-image.departures.com/sites/default/files/styles/responsive_900x600/public/1476910263/naoshima-island_pumpkin-naohiro-ohbayashi_1100x733.jpg?itok=zGjsbjMW
As the location of the Benesse Art Site, the island of Naoshima has become one of the region's biggest tourist attractions, offering a unique opportunity to see some of Japan's best contemporary art in gorgeous natural settings. Museums and numerous outdoor sculptures are situated around the coast, including Yellow Pumpkin by Yayoi Kusama, which has become a symbol of Naoshima.
MT FUJI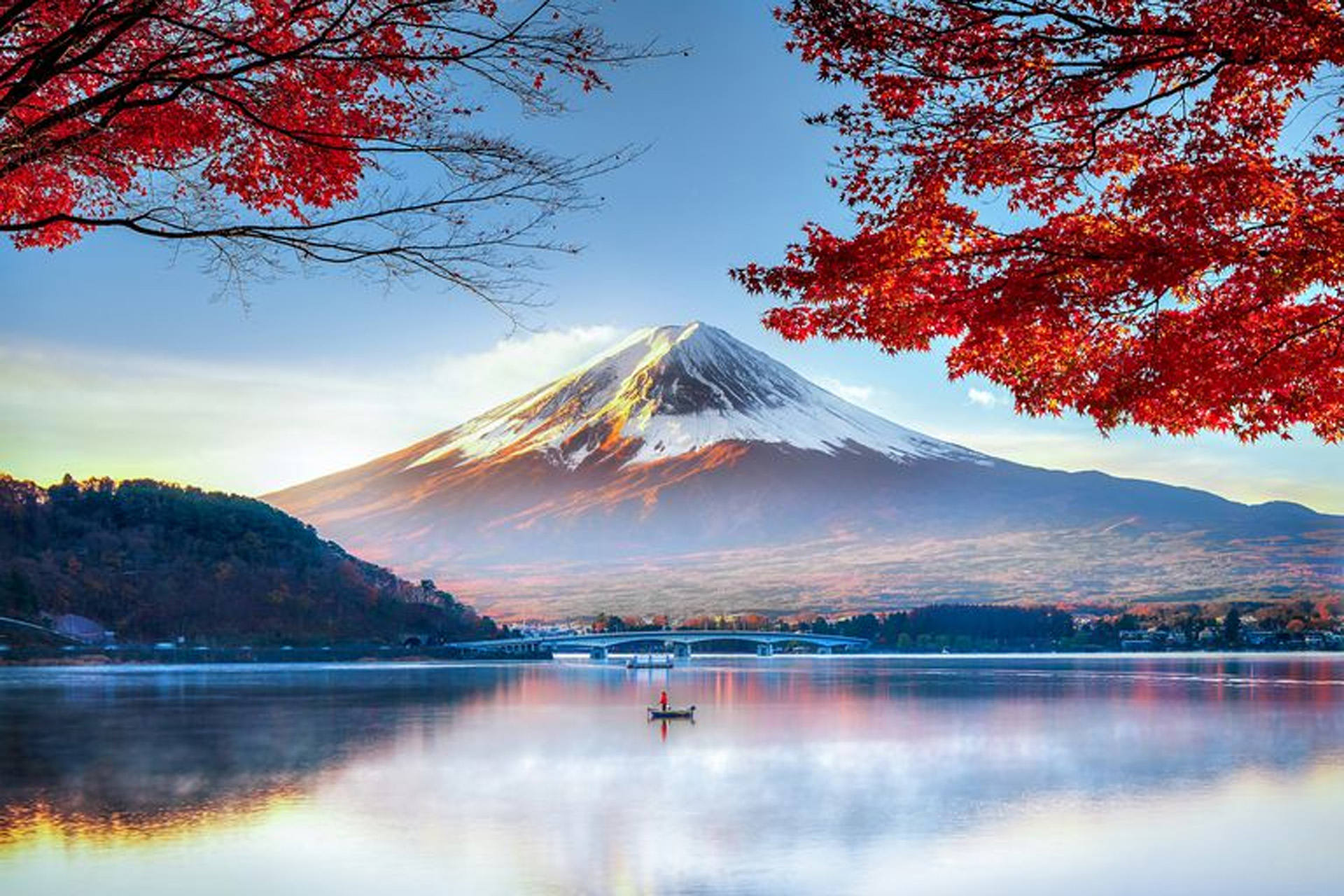 Source:https://www.thoughtco.com/thmb/jWMPx6349v2XTp_nWbdGdp2MnEE=/768x0/filters:no_upscale():max_bytes(150000):strip_icc()/fuji-mountain-in-autumn-822273028-5a6a8a9c3418c600363958d3.jpg

Admiration for the iconic mountain appears in Japan's earliest recorded literature, dating from the 8th century. Fuji-san was granted Unesco World Heritage status in 2013; these days, around 300,000 people make the ascent every year. As the Japanese say, a wise man climbs Fuji once, and a fool twice, but the true wisdom of this phrase is usually only learned the hard way. While reaching the top brings a great sense of achievement (particularly at sunrise), be aware that it's a gruelling climb.
KANAZAWA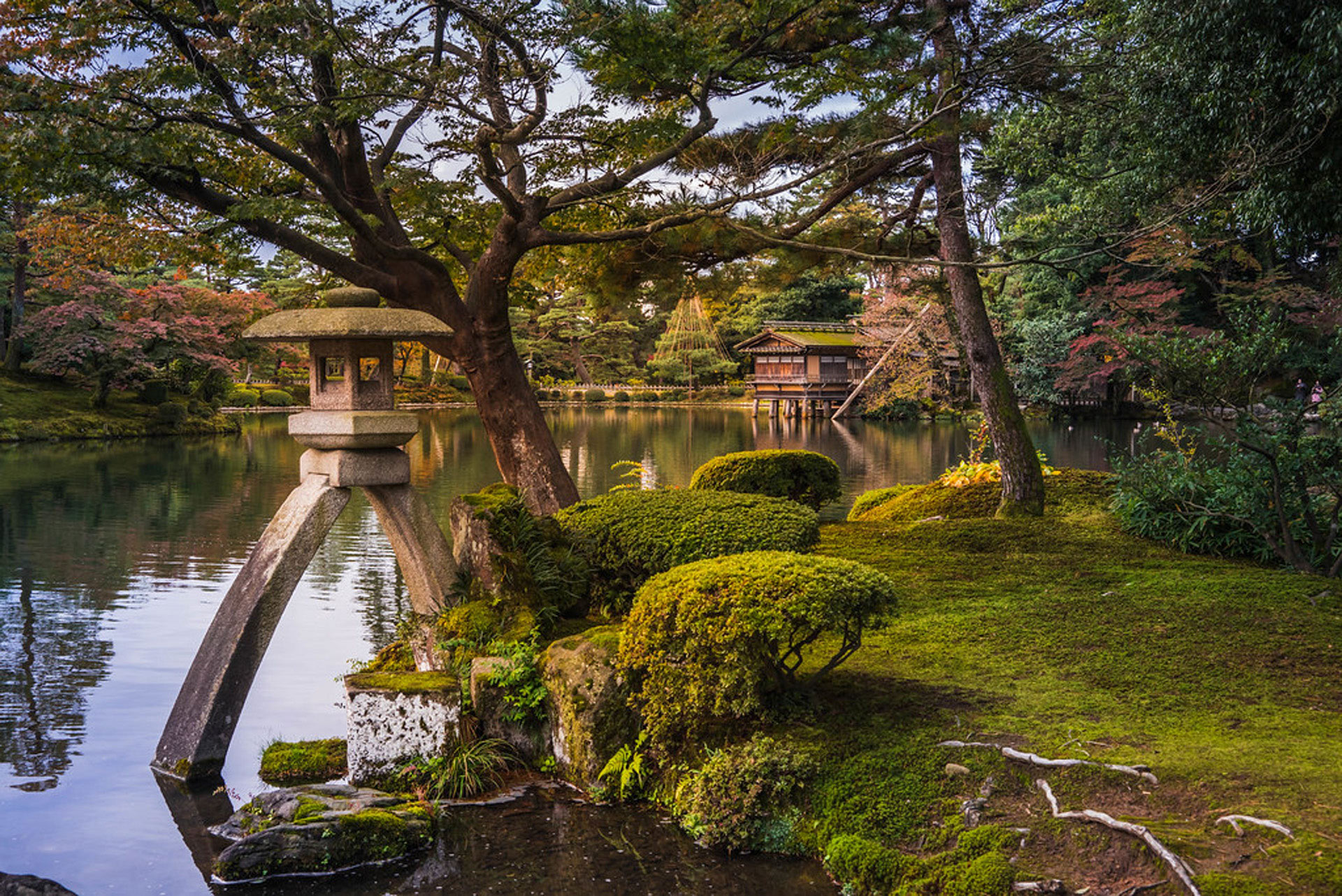 Source: https://live.staticflickr.com/2828/33319246844_c466478c33_b.jpg
The array of cultural attractions in Kanazawa make the city a rival to Kyoto as the historical jewel of mainland Japan. Best known for Kenroku-en, a castle garden dating from the 17th century, it also boasts beautifully preserved samurai and geisha districts, attractive temples, a wealth of museums and a wonderful market.
HOKKAIDŌ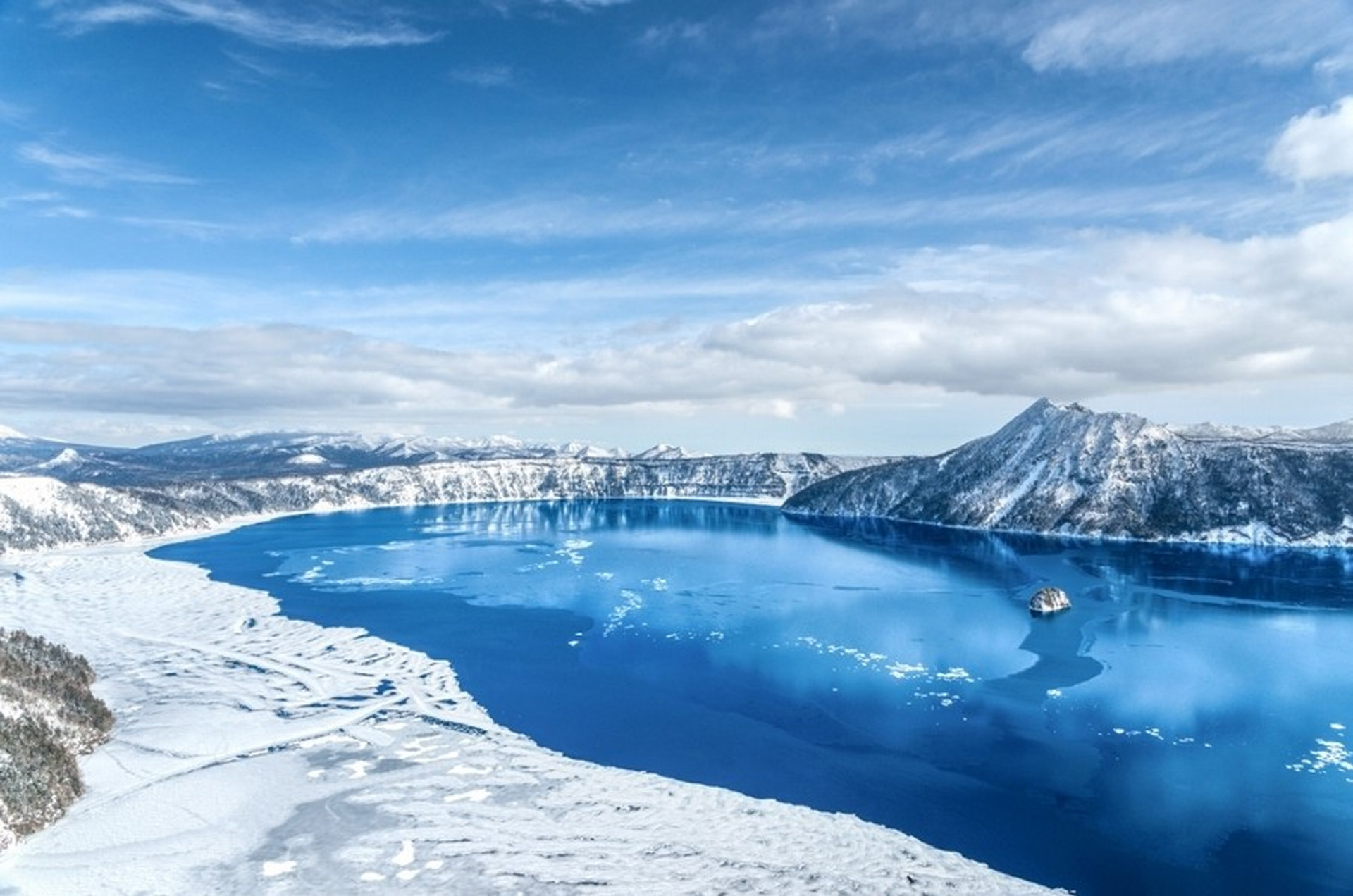 Source: https://hokkaido-labo.com/wp-content/uploads/2015/01/lake-mashu-winter-blue.jpg

With 20% of the country's land area but only 5% of its population, there are large swathes of wilderness here, with primaeval forests, tropical-blue caldera lakes, fields of alpine wildflowers and bubbling hot springs. In the winter, the cold fronts from Siberia bring huge dumps of light, powdery snow, which has earned Hokkaidō a reputation as a paradise for skiers and snowboarders; there are international-level resorts here, but also remote backcountry opportunities. However, there is also excellent food, especially seafood; a vibrant capital city; and compelling history, starting with the legacy of Hokkaidō's indigenous people, the Ainu.
HIROSHIMA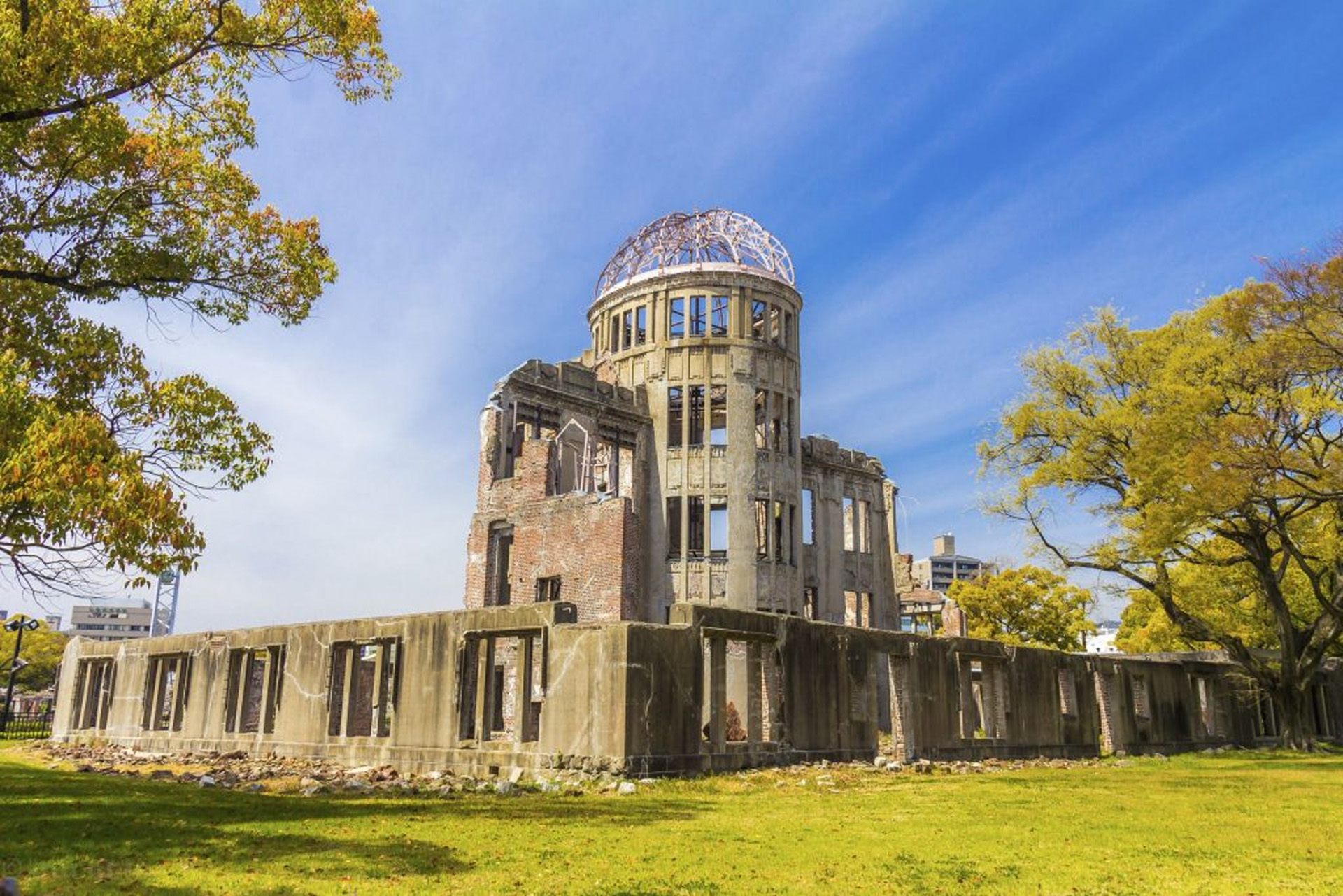 Source: https://gaijinpot.scdn3.secure.raxcdn.com/app/uploads/sites/6/2016/08/A-Bomb-Dome-Hiroshima--1024x683.jpg
The city's name will forever evoke images of 6 August 1945, when Hiroshima became the target of the world's first atomic-bomb attack. Hiroshima's Peace Memorial Park is a constant reminder of that day, and it attracts visitors from all over the world with its moving message of peace.
Present-day Hiroshima is home to an ever-thriving cosmopolitan community, and it's worth spending a couple of nights here.
YAKUSHIMA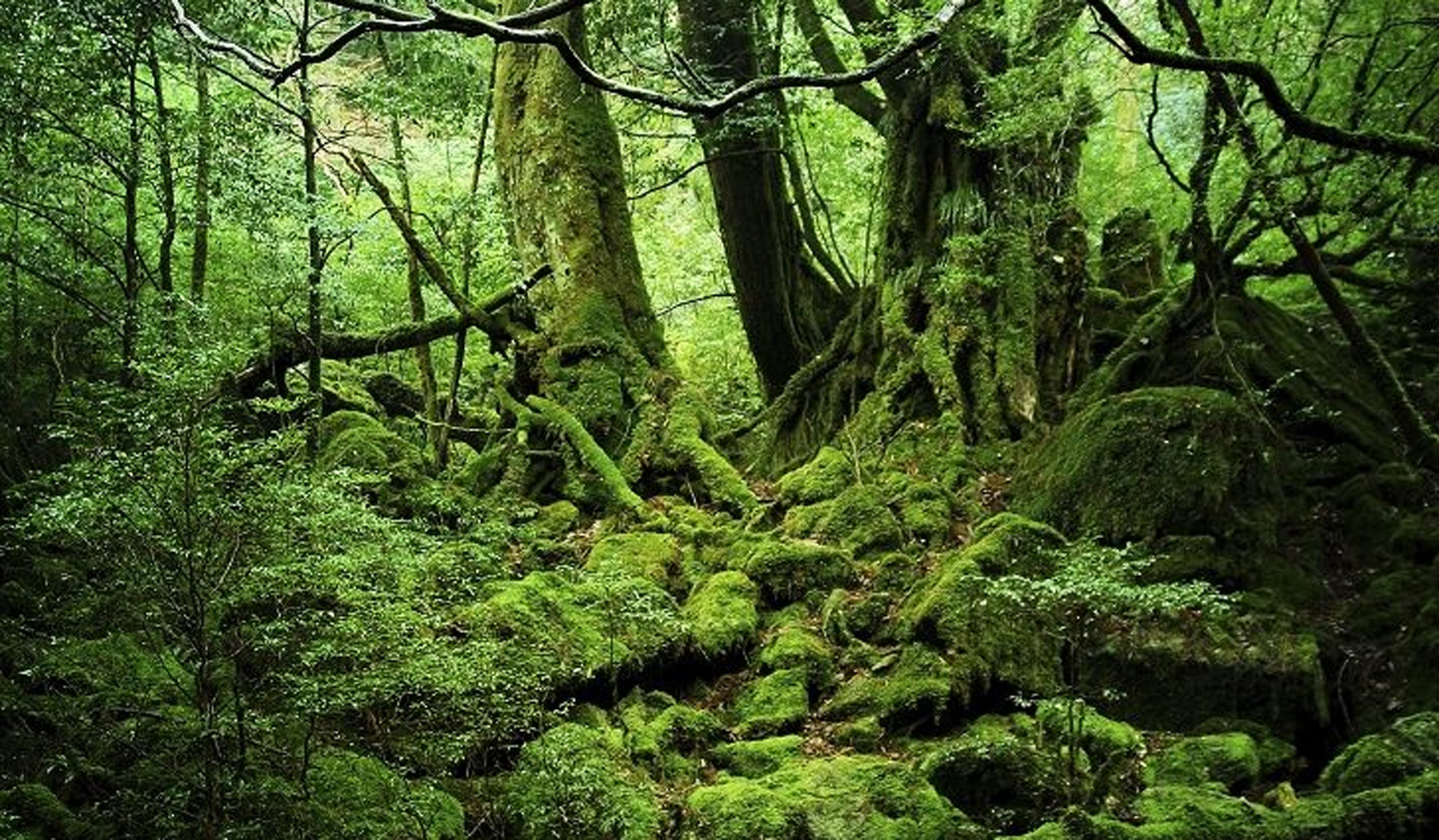 Source: https://www.worldatlas.com/r/w728-h425-c728x425/upload/99/76/30/yakushima.jpg

Yakushima, designated a Unesco World Heritage Site in 1993, is one of the most rewarding islands in the Southwest Islands for any nature lover or avid hiker. Mountain peaks of the island's interior are home to the world-famous yakusugi (Cryptomeria japonica), the ancient cedar trees.
CASTLES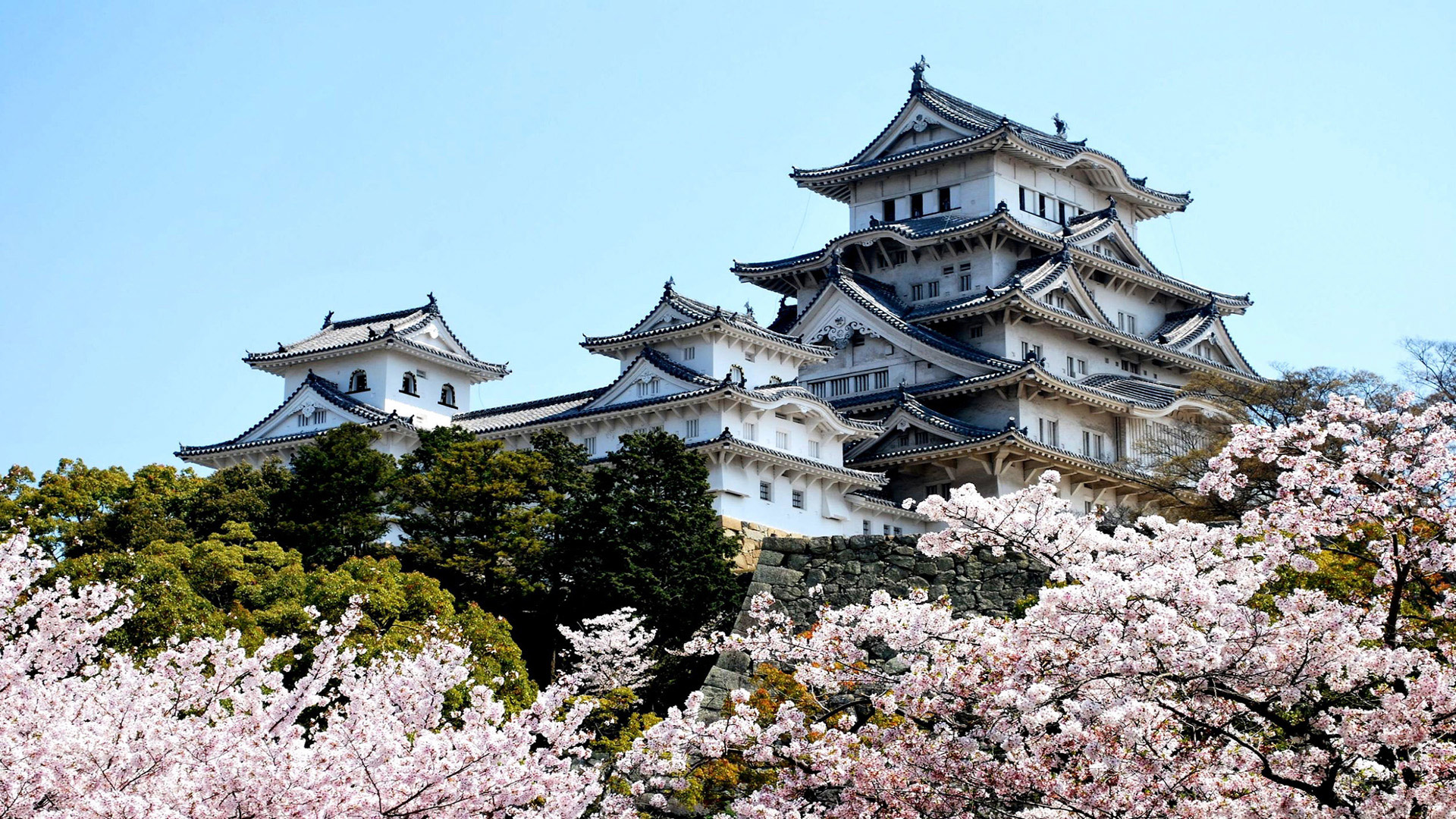 Source: https://images6.alphacoders.com/497/497693.jpg
When most Westerners think of castles, they naturally think of their own in places like England and France. However, Japan too was a nation of castle-builders. Because of bombings in WWII, fires, edicts to tear down castles, etc. only twelve of Japan's castles are considered to be originals, which have donjons that date back to the days when they were still used. Four of them are located on the island of Shikoku, two just north in the Chugoku region, two in Kansai, three in the Chubu region, and one in the northern Tohoku region.

Himeji-jō is Japan's most magnificent castle, built in 1580 by general Toyotomi Hideyoshi and one of only a few original castles from that era (most are modern concrete reconstructions).
GARDENS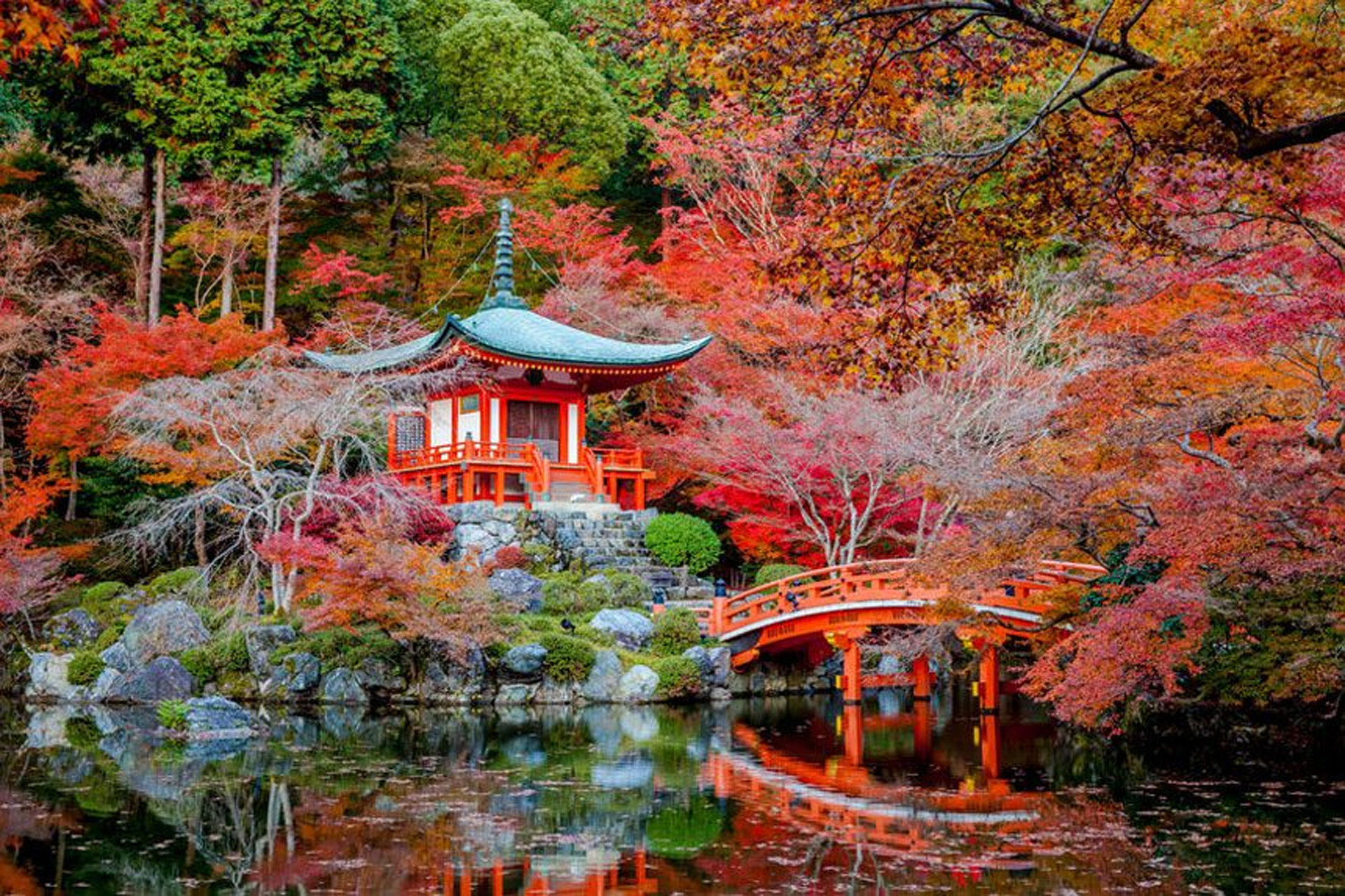 Source: https://zone-trt-bhxtb9xxzrrdpzhqr.netdna-ssl.com/wp-content/uploads/2016/09/Best-thing-to-do-tokyo-860x573.jpg

Japan is famous for its gardens, known for its unique aesthetics both in landscape gardens and Zen rock/sand gardens. The nation has designated an official "Top Three Gardens", based on their beauty, size, authenticity (gardens that have not been drastically altered), and historical significance. Those gardens are Kairakuen in Mito, Kenrokuen in Kanazawa, and Korakuen in Okayama.
HANAMI (CHERRY BLOSSOM VIEWING)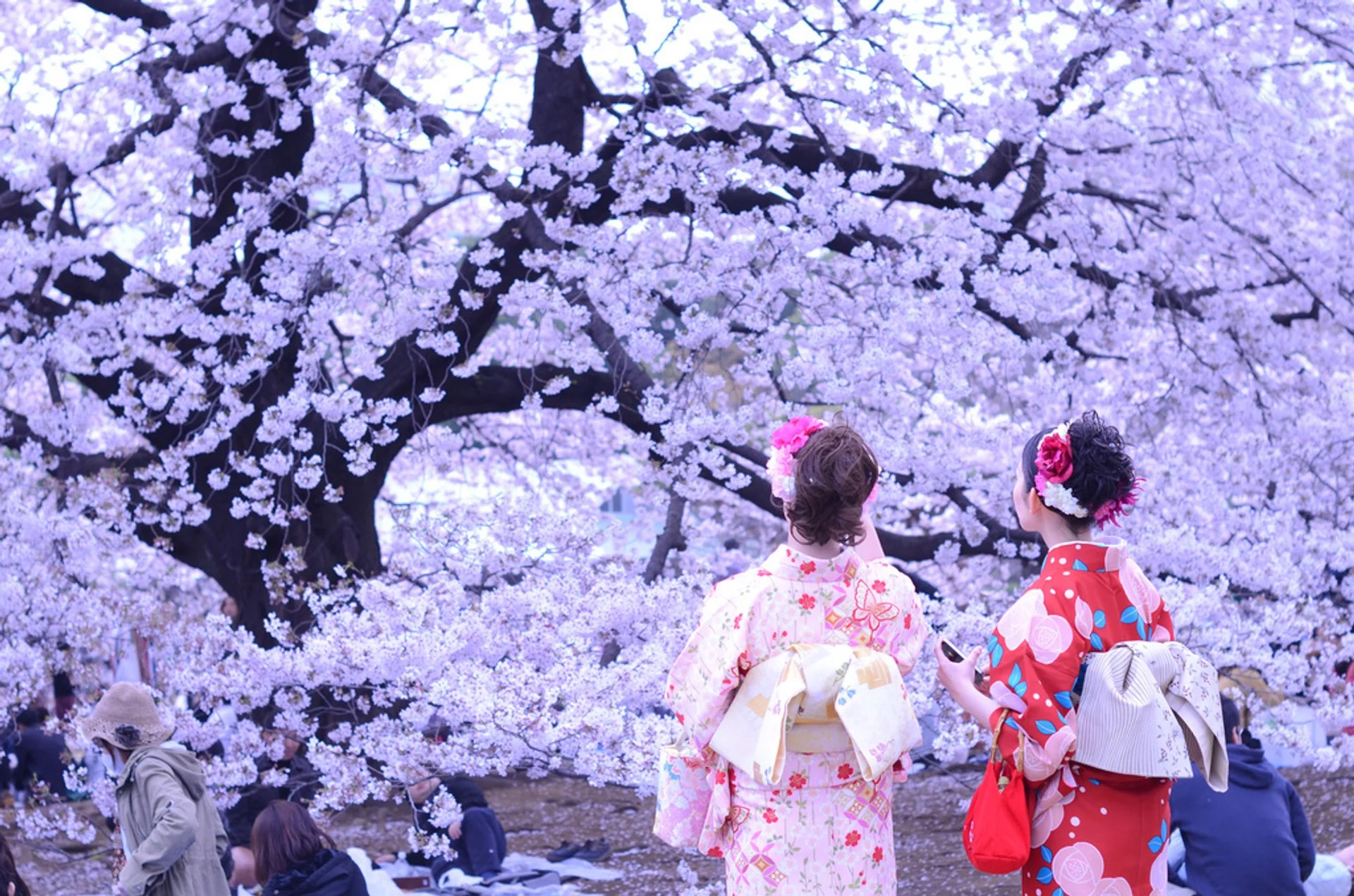 Source: https://images.rove.me/w_1920,q_85/rjw1euntuztvt8sehypj/japan-hanami-season.jpg

The cherry blossom (sakura) has been celebrated in Japan for many centuries and holds a very particular place in Japanese culture. Although there are many varieties of the cherry tree in Japan, most bloom for just a couple of days in spring. The Japanese celebrate this time of the year with Hanami (cherry blossom viewing) parties: friends, family or work colleagues gather and sit on plastic mats under the blossoming trees, to drink, sing, chat or just admire the spectacle.
The sakura average blooming time can vary widely based on the geographical location within the country. Areas with milder winter climates produce earlier bloom times. Blooms usually open first in the southern region and blooming progresses northward. To find the best places to experience hanami, you can use a guide like this one.
Wolfare- Travelling has never been easier  
2. Transport: flights, trains, buses, metro, taxi, etc.  - price overview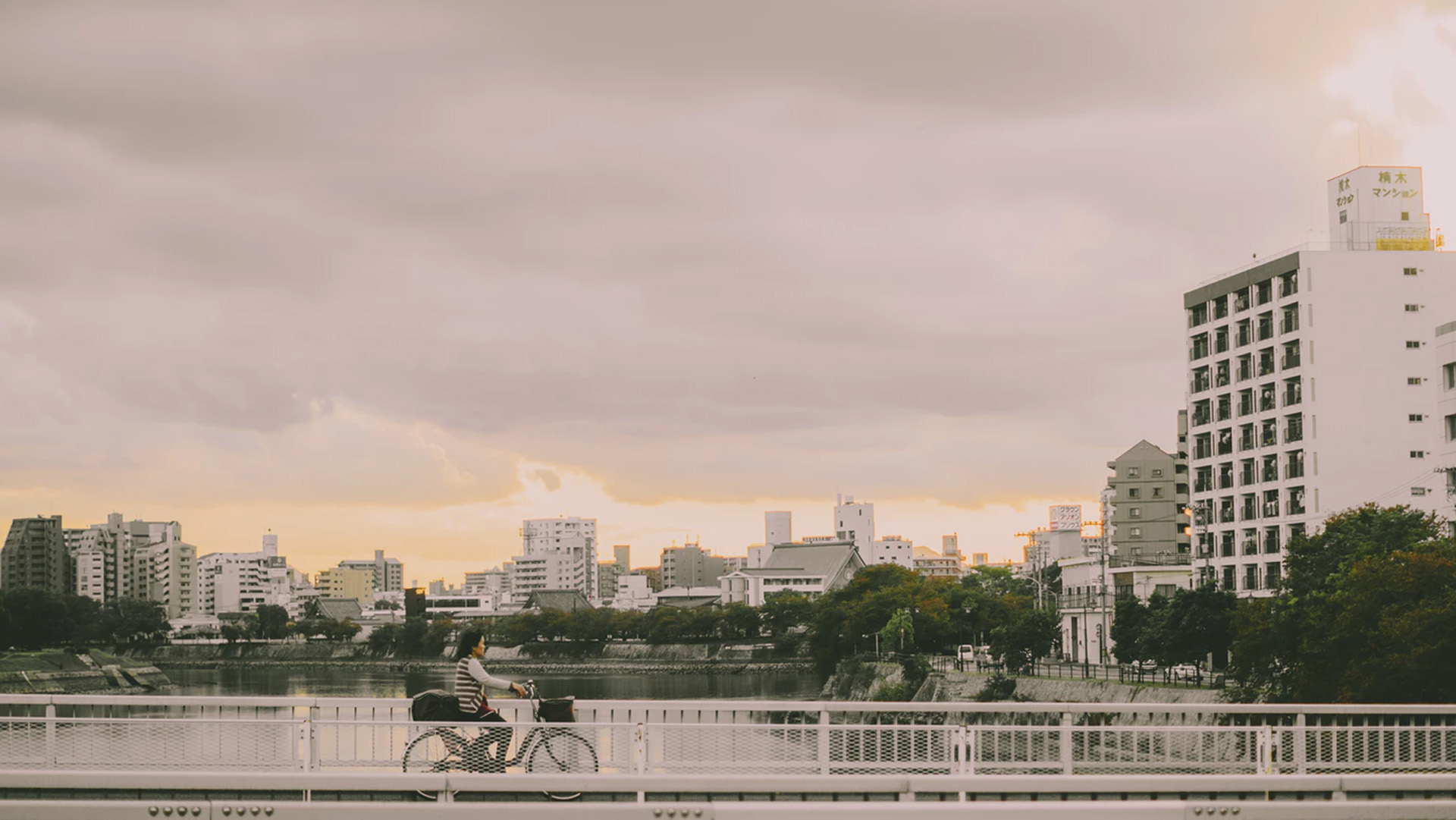 Source: Photo by Banter Snaps
The most common intercontinental flight destination is Narita Airport (NRT) which is about an hour east of Tokyo. Tokyo's Haneda Airport (HND) is still primarily used for domestic flights.
The second most common destination is Kansai Airport (KIX) about an hour south of Osaka. Osaka International Airport (ITM), commonly referred to as Itami airport, is primarily a domestic airport, but it is often cheaper and/or more convenient to connect to Itami rather than Kansai.
Japan's two major airlines are Japan Airlines (JAL) and All Nippon Airways (ANA). Delta Air Lines, United Airlines, and American Airlines also operate sizable hubs at Narita, with flights to many destinations in the US and Asia. Japan Airlines, British Airways, All Nippon Airways and Virgin Atlantic also fly directly from the UK.

Japan has one of the world's best transport systems, and getting around is usually a breeze, with the train being the favoured for most locations. Although travelling around Japan is expensive, there are a variety of passes for foreigner visits that can make travel more affordable. For sorting through transport schedules and fares, Hitachi's Hyperdia is an invaluable companion; it computes fares and directions including all the various connecting train options.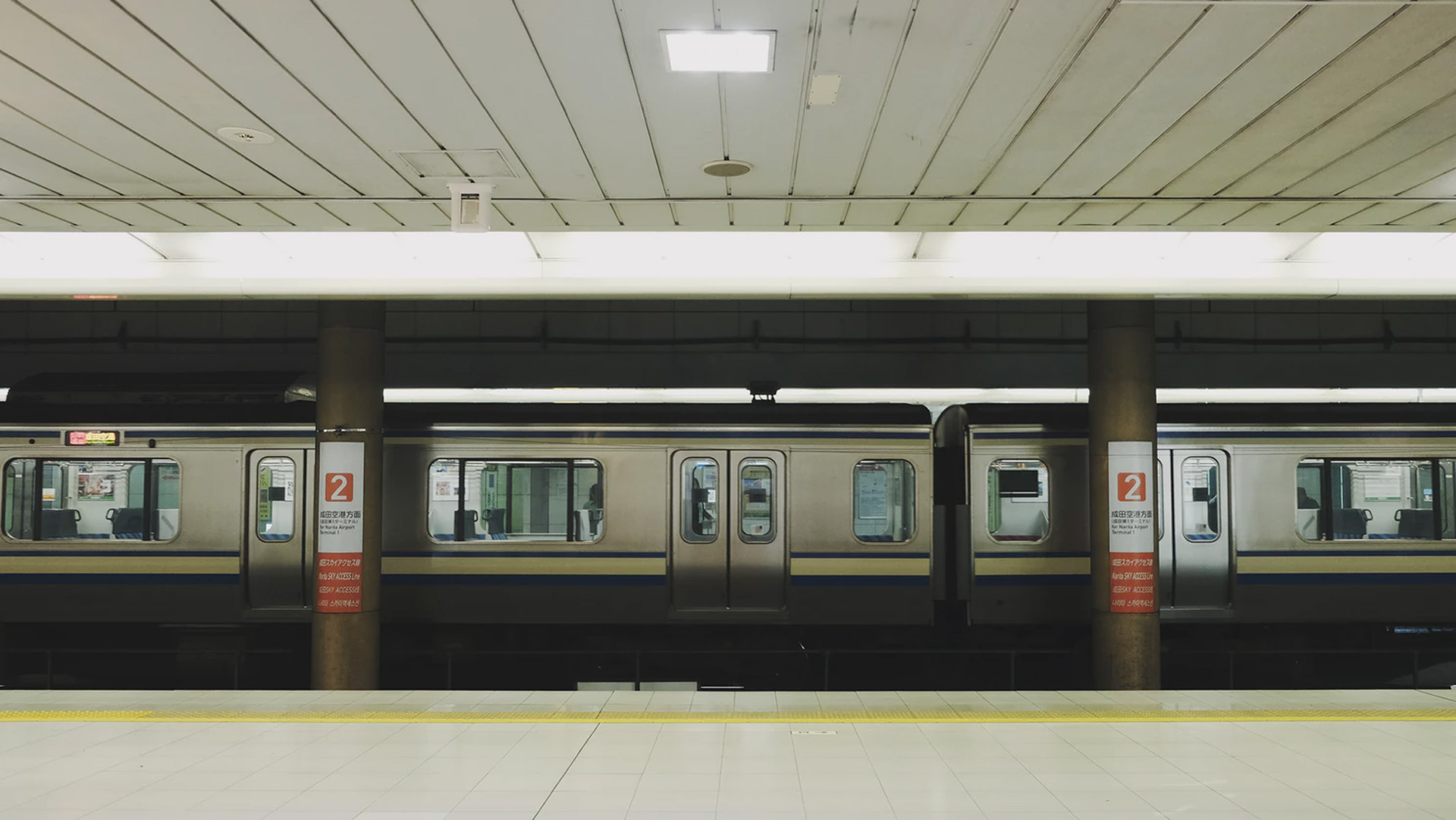 Source: Photo by Lex Sirikiat

Japan's railways are fast, highly efficient and cover the majority of the country, making this the transport mode of choice for most visitors.  JR pioneered the famous Bullet Train, known in Japanese as Shinkansen, and with speeds nudging 300 kph on the main line, and speeds approaching 360 kph on the newest lines, these remain the fastest way to travel by train around the country.
Japan's excellent Shinkansen network means that flying is usually more of a luxury than a necessity. That being said, flying remains the most practical mode of reaching Japan's outlying islands, most notably for connections from the mainland to Hokkaido, Okinawa, and service to Kyushu to and from Tokyo. Flying is also useful for getting around sparsely populated Hokkaido, as the Shinkansen network there currently ends in Hakodate.

Given that Japan is an island nation, boats are a surprisingly uncommon means of transport, as all the major islands are linked together by bridges and tunnels. Ferries are mostly limited to connections between areas with fairly low population.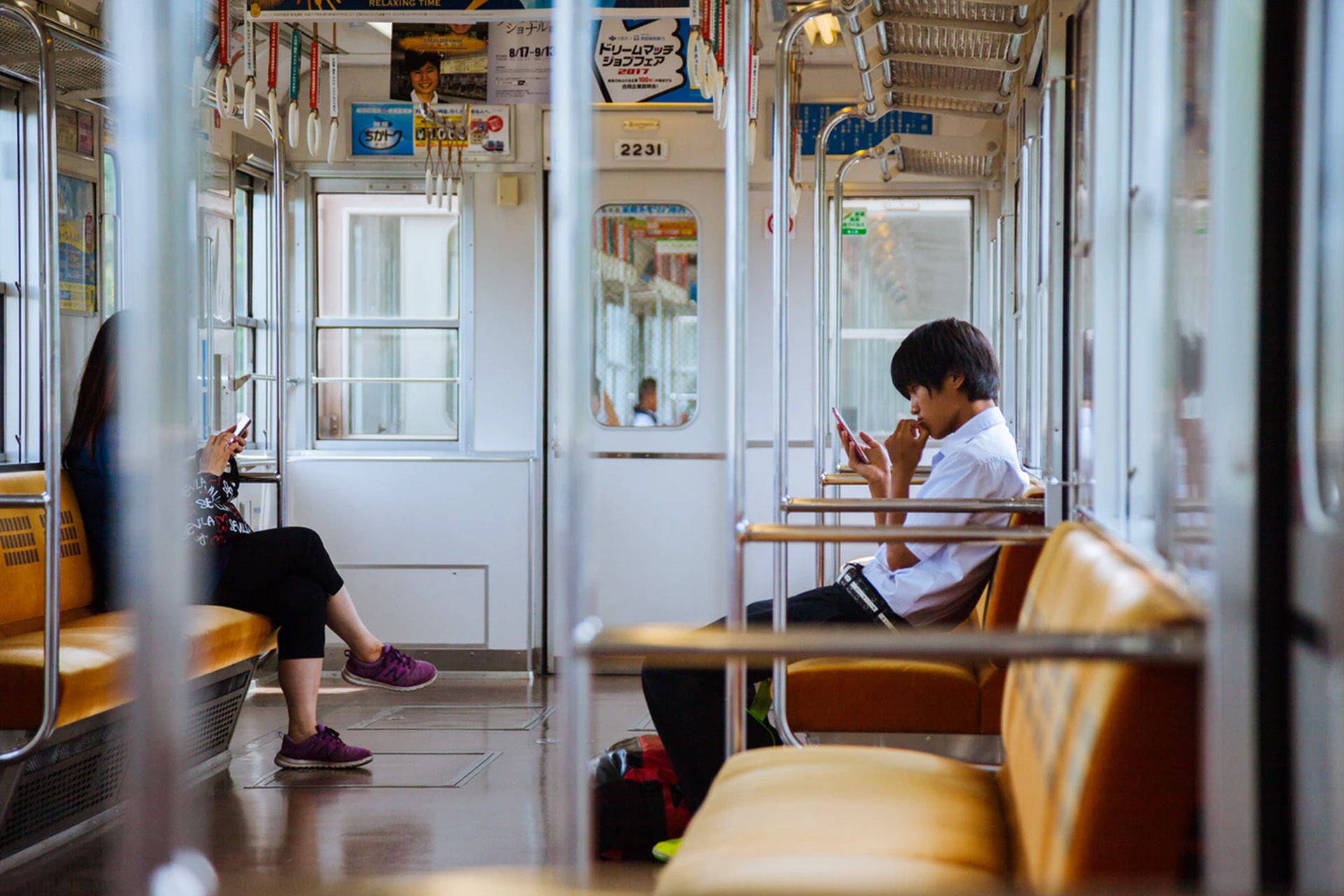 Source: Photo by Victoriano Izquierdo
Long-distance highway buses serve many of the inter-city routes covered by trains at significantly lower prices but take much longer than the Shinkansen. You won't need to use local buses much in the major cities, but they're common in smaller towns.

Rental cars and driving in Japan are unnecessary in or around the major cities, as public transport is generally excellent and gets you almost everywhere. In addition, the roads of major cities like Tokyo are plagued with massive traffic jams and parking is expensive and difficult to find, so driving there is more of a hindrance than anything else. However, many rural areas can really be explored with only your own transport, so driving should certainly not be dismissed out of hand, especially in isolated places, plus on the vast island of Hokkaido, Okinawa, and the Noto Peninsula. The legal driving age in Japan is 18.
3. Accommodation: possibilities, rating - price overview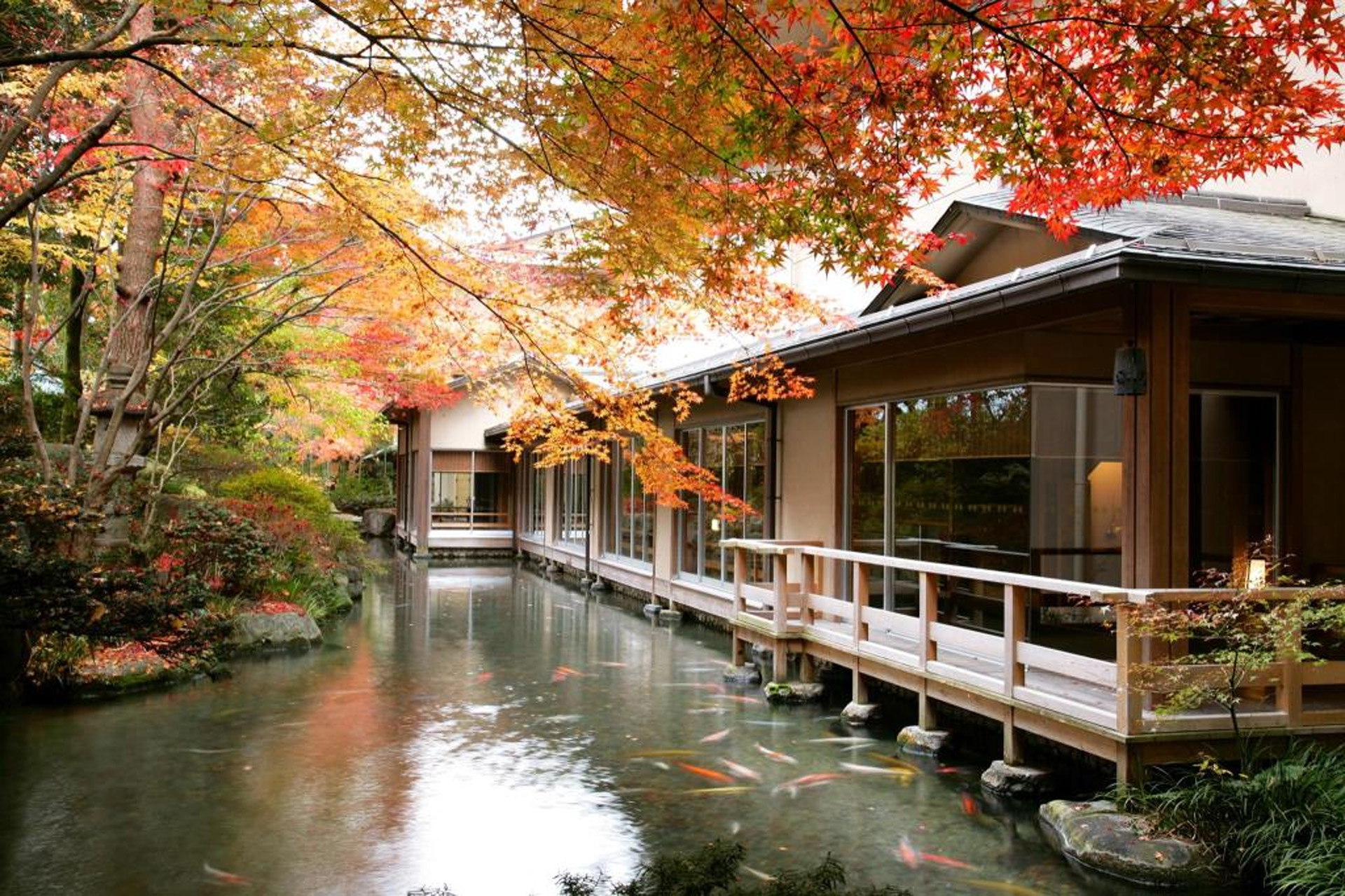 Source:https://4.bp.blogspot.com/-fcKluEISz7A/WYg60sI731I/AAAAAAAAYNo/Ek9PDEg51agRmA7AC28_C8WtLp2LQjTVQCLcBGAs/s1600/gero-onsen-top-japanese-ryokan.jpg
Japan offers a wide range of accommodation, from cheap guesthouses to first-class hotels, and distinctive Japanese-style ryokan (traditional inns) and minshuku (guesthouses). Advance booking is highly recommended, especially in major tourist destinations.
When reserving any Japanese accommodations, bear in mind that many smaller operations may hesitate to accept foreigners, fearing language difficulties or other cultural misunderstandings. Aside from this, remember that Japan is mostly a cash only country, and credit cards are usually not accepted in smaller forms of accommodation.
HOTELS
Western-branded hotels are rare outside Tokyo and Osaka. Full-service five-star hotels can make pampering an art form but tend to be rather bland and generic in appearance, despite steep prices starting from ¥20,000 per person (not per room).

Capsule hotels are the ultimate in space-efficient sleeping: for a small fee (normally between ¥3,000 and ¥4,000), the guest rents himself a capsule sized about 2x1x1 meters and stacked in two rows inside a hall containing tens if not hundreds of capsules. Capsule hotels are segregated by sex, and only a few cater to women. While a night in one might be an interesting experience, in Tokyo and Osaka there are cheap clean hotels with your own room you can stay in for about the same money.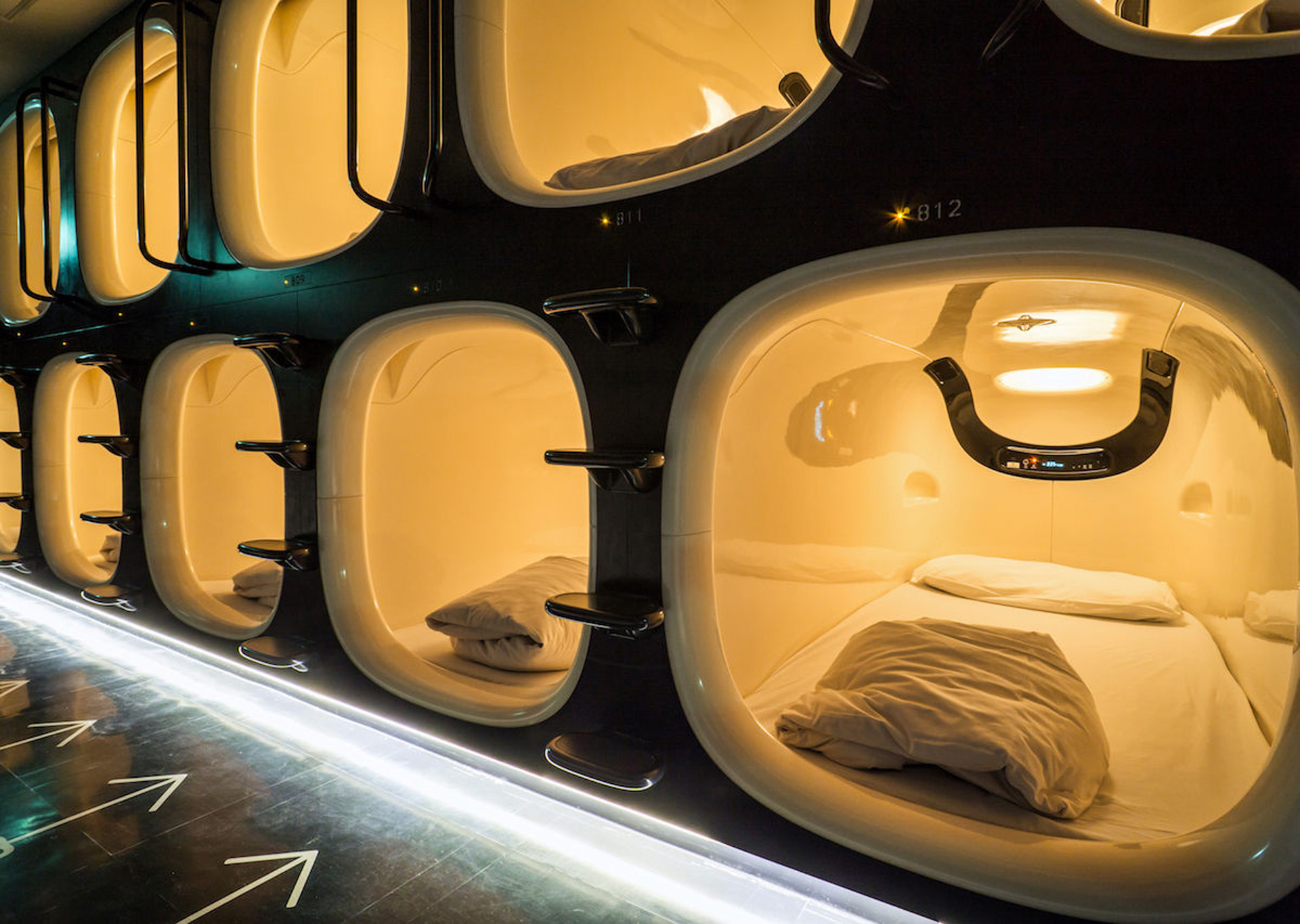 Source: https://d36tnp772eyphs.cloudfront.net/blogs/1/2018/07/Capsule-hotel-1200x853.jpg

Love hotel is a bit of a euphemism; a more accurate term would be sex hotel. They can be found in and near red light districts, but most are not in those areas. Many of them are often clustered around highway interchanges or main train stations out of the city and back to the suburbs.

Business hotels are usually around ¥6,000+ per night and have a convenient location (often near major train stations) as their major selling point, but rooms are usually somewhat cramped. You'll get a (tiny) ensuite bathroom and, quite often, free internet. Most throw in a breakfast buffet for free.

INNS
Ryokan are traditional Japanese inns, and a visit to one is the highlight of many a trip to Japan. There are two types: the small traditional-style one with wooden buildings, long verandahs, and gardens, and the more modern high-rise sort that are like luxury hotels with fancy public baths.
Since some knowledge of Japanese etiquette is required to visit one, many will hesitate to take non-Japanese guests (especially those who do not speak Japanese), but some cater specially to this group. A night at a ryokan for one with two meals starts at about ¥8000. Some establishments with the word "ryokan" in their name are not the luxurious variety at all but just minshuku (see below) in disguise. The price will tell you which type of lodging it is.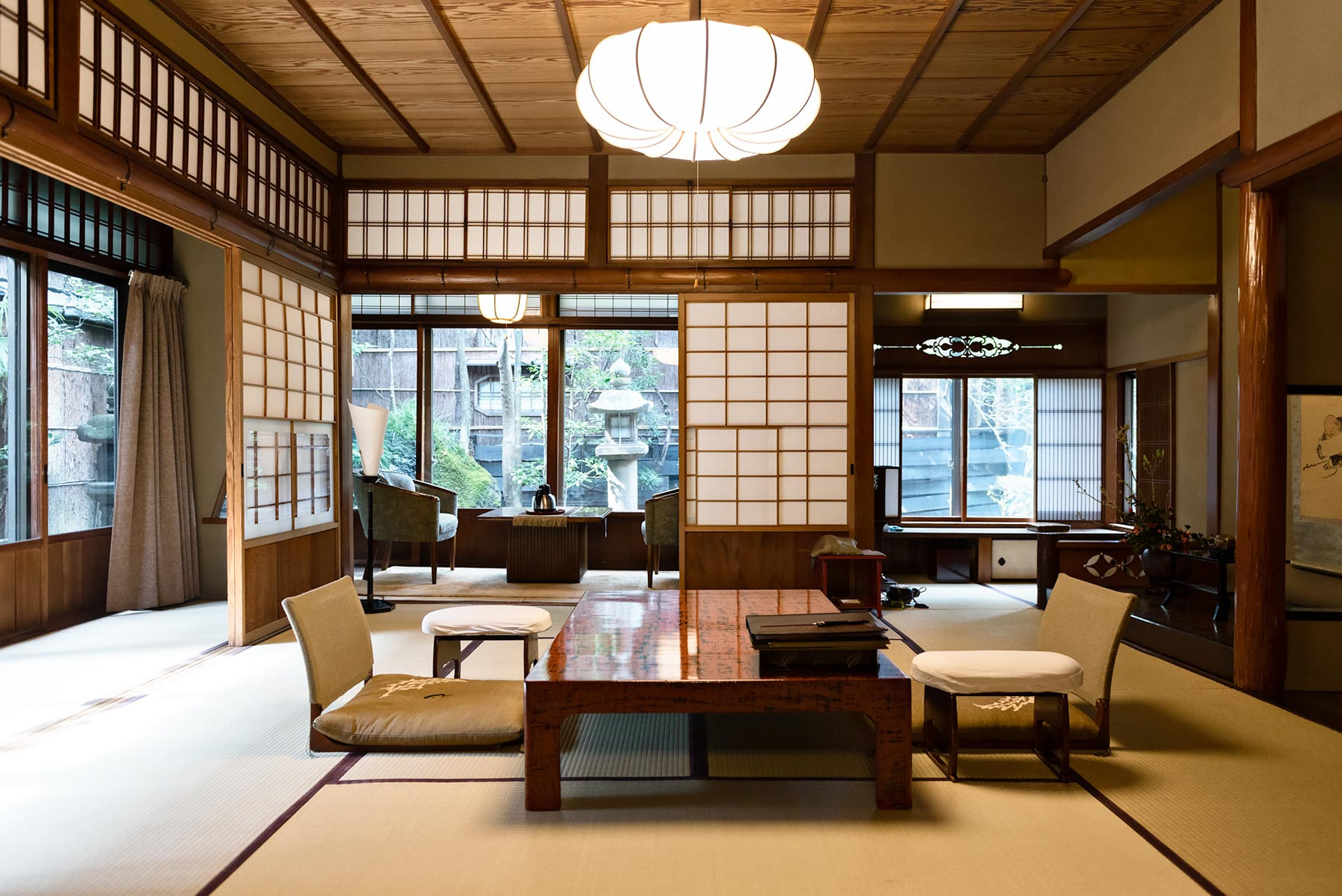 Source:https://www.urbanpixxels.com/?pp_route=%2Fimage-resize&path=L2hvbWUvdXJiYW5waXgvcHVibGljX2h0bWwvd3AtY29udGVudC91cGxvYWRzLzE0LTExMzc2LXBvc3QvS295b3RvLVJ5b2thbi1IaWlyYWdpeWEtVHJhZGl0aW9uYWwtV2luZy5qcGc%3D&template_id=6abb1a5b-51a5-4bbb-8d25-587091225b4b&width=768
Minshuku are the budget version of ryokan: the overall experience is much the same but the food is simpler, dining is communal, bathrooms are shared, and guests are expected to lay out their own futon (although an exception is often made for foreigners). Consequently, minshuku rates are lower, hovering around ¥5000 with two meals. Minshuku are more often found in the countryside, where virtually every hamlet or island, no matter how small or obscure, will have one.
 
Kokuminshukusha, a mouthful that translates quite literally into "people's lodges", are government-run guest houses. They primarily provide subsidized holidays for government employees in remote scenic spots, but they are usually happy to accept paying guests.

YOUTH HOSTELS
(yūsu hosuteru, often just called yūsu) are another cheap option in Japan. Hostels can be found throughout the country, so they are popular among budget travellers, especially students. Hostels typically range in price from ¥2000 to ¥4000.
4. Traditional food and meals: what, where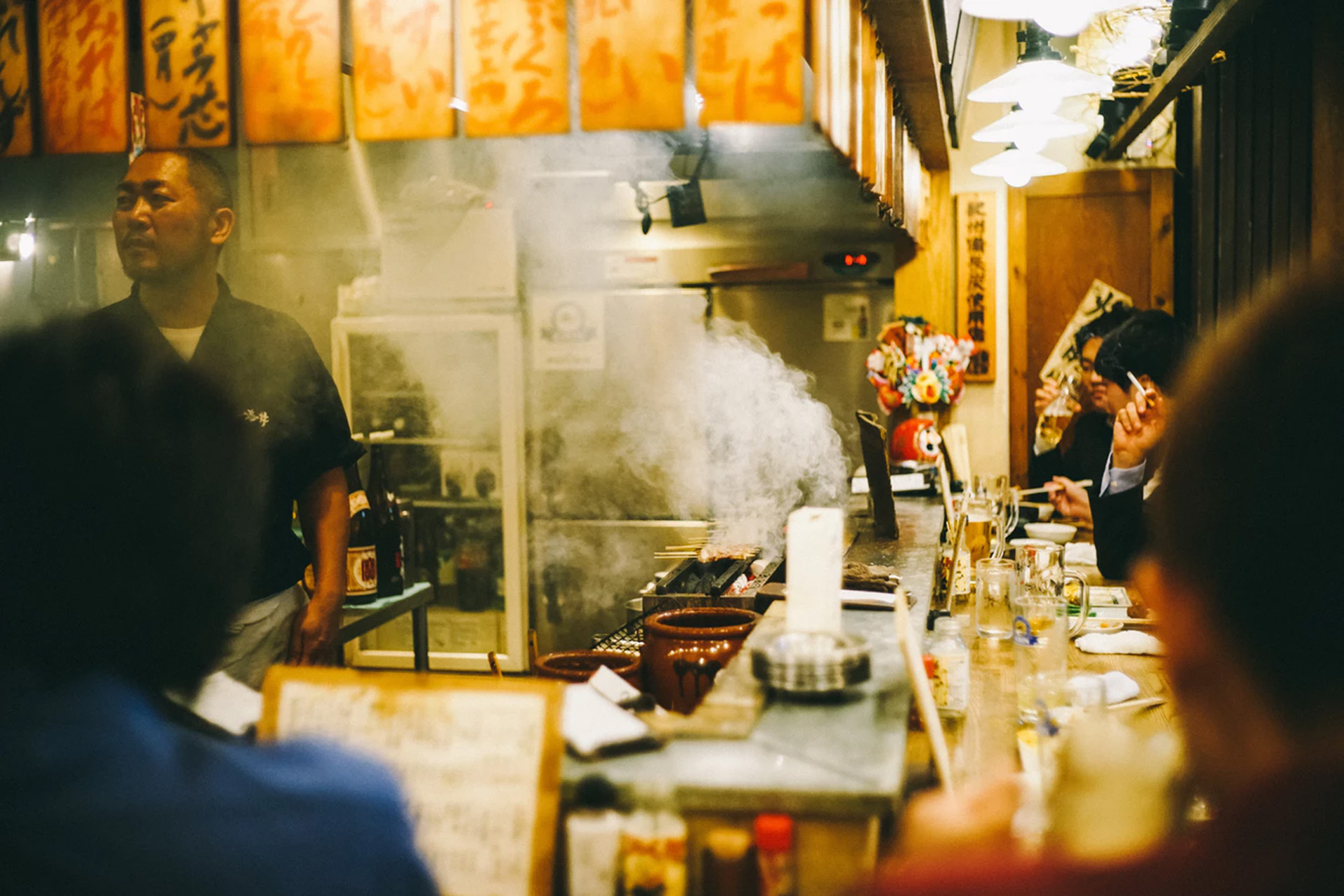 Source: Photo by Josh Wilburne
Japanese cuisine, renowned for its emphasis on fresh, seasonal ingredients, has taken the world by storm. Rice is central; the word for 'rice' and for 'meal' are the same: gohan. Miso soup and pickled vegetables often round out the meal. Most Japanese food is eaten with chopsticks (hashi).
Many Japanese dishes come with different sauces and garnishes. Japanese never put soy sauce on their rice; they eat bowls of rice plain, or sometimes with furikake, a blend of crumbled seaweed, fish, and spices. Soy sauce is used for dipping sushi in before eating, and they pour it on grilled fish and tofu as well.
Most soups and broths, especially miso, are drunk directly out of the bowl after you've chopsticked out the larger bits, and it's also normal to pick up a bowl of rice for easier eating. For main-dish soups like rāmen, you will be given a spoon. Curry rice and fried rice are also eaten with spoons.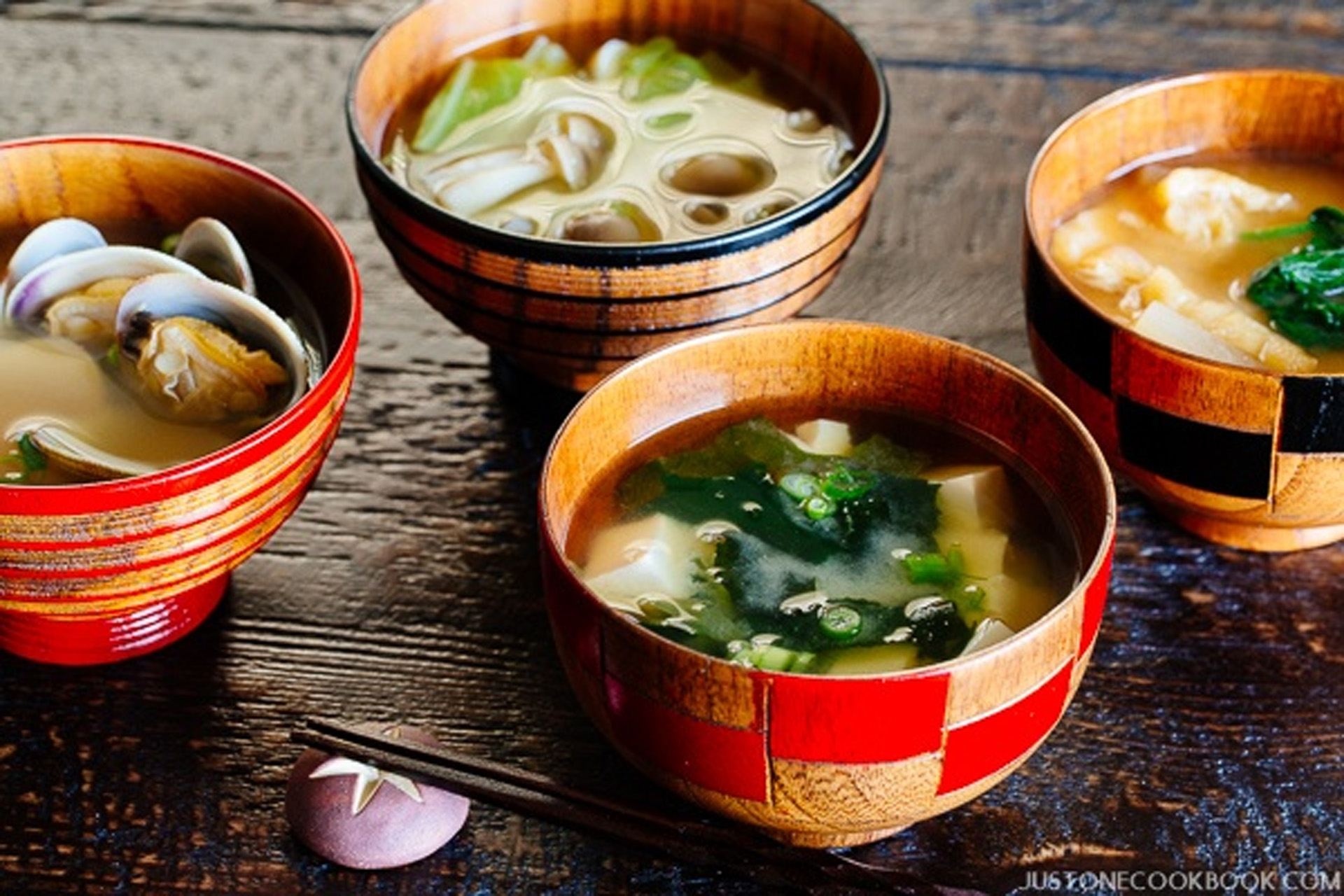 Source: https://www.justonecookbook.com/wp-content/uploads/2017/04/Miso-Soup-New-III.jpg
Even Japanese want something other than rice every now and then, and the obvious alternative is noodles (men). There are two major noodle types native to Japan: thin buckwheat soba and thick wheat udon. Many dishes can be ordered with either soba or udon depending on your preference and a bowl will cost only a few hundred yen, especially at the standing-room-only noodle joints in and near train stations.
Chinese egg noodles or rāmen are also very popular but more expensive (¥500+) due to the greater effort involved and the condiments, which typically include a slice of grilled pork and a variety of vegetables. Ramen can be considered to be the defining dish of each city, and practically every sizable city in Japan will have its own unique style of ramen.
In Tokyo, there is a brand of Chinese noodles called "Jirou." The soup is pork based and very greasy.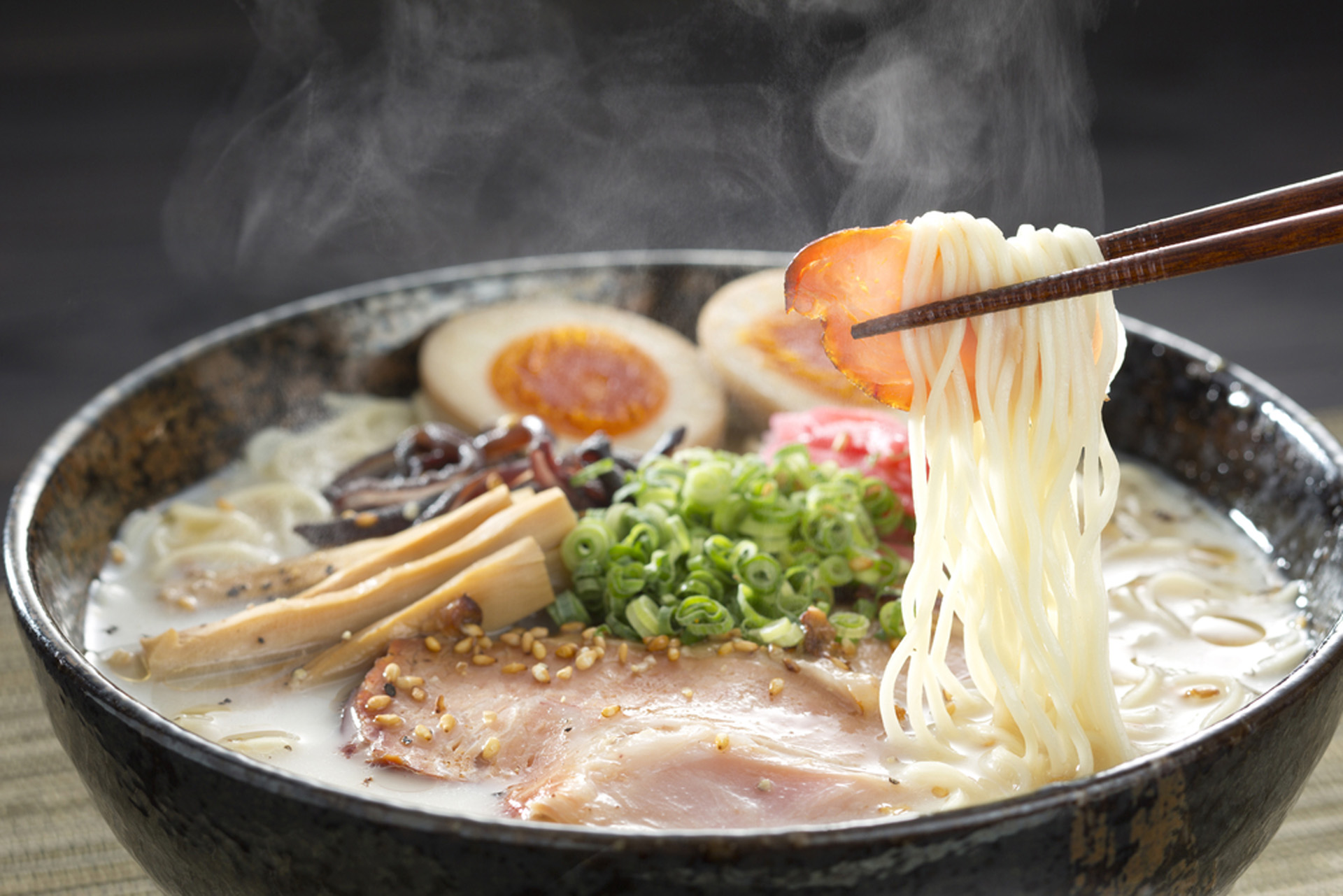 Source: http://cdn2.vox-cdn.com/uploads/chorus_asset/file/703336/shutterstock_158371706.0.jpg

Perhaps Japan's most famous culinary exports are sushi, usually raw fish over vinegared rice, and sashimi, plain raw fish. These seemingly very simple dishes are in fact quite difficult to prepare properly: the fish must be extremely fresh, and apprentices spend years just learning how to make the vinegared rice for sushi correctly, before moving on to the arcane arts of selecting the very best fish at the market and removing every last bone from the fillets.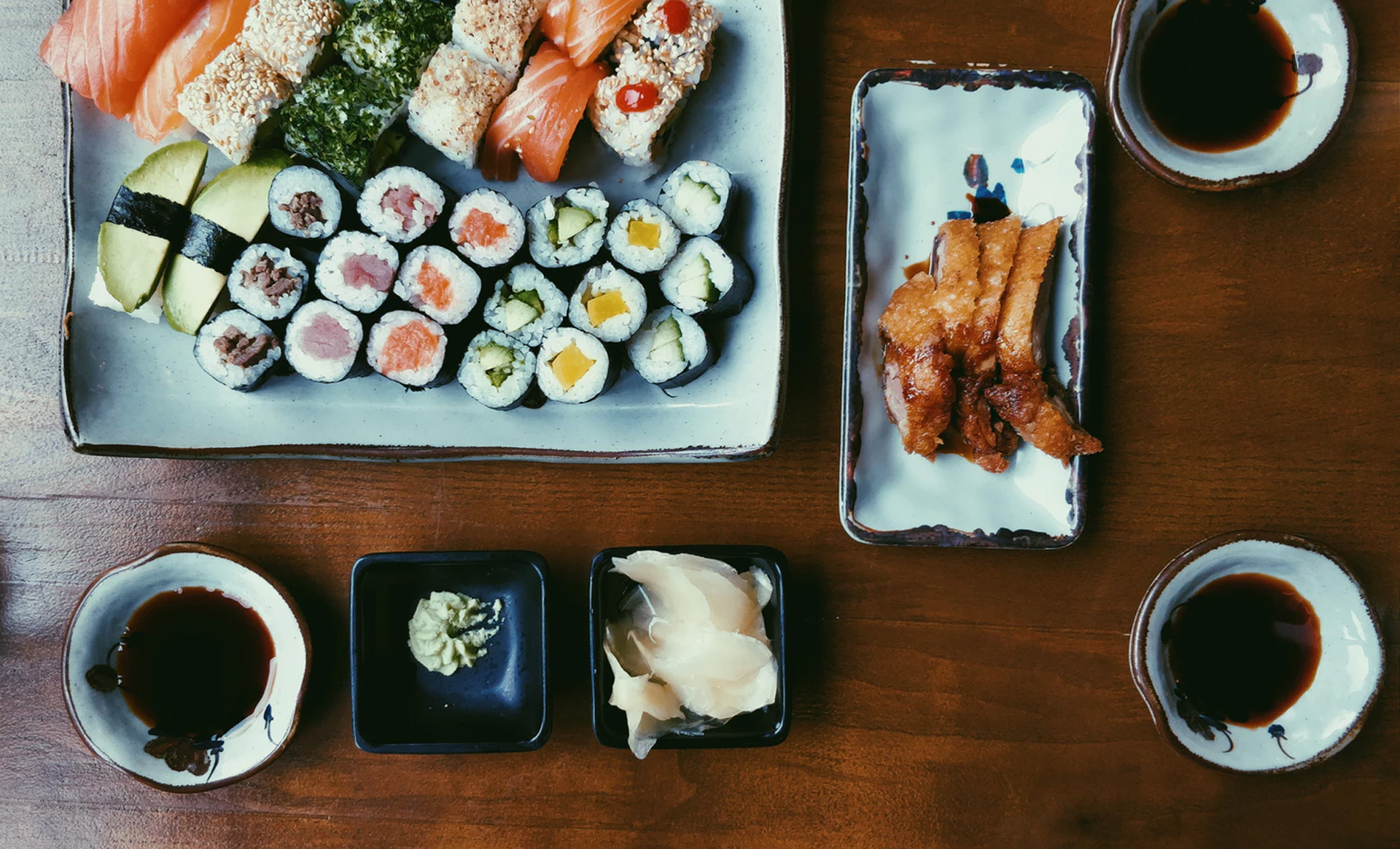 Source: Photo by Florian Metzner
When eating sushi, it's perfectly acceptable to use your fingers; just dip the piece in a little soy sauce and pop the whole thing in your mouth. In Japan, the pieces typically have a dab of fiery wasabi radish already lurking inside, but you can always add more according to your taste. Slices of pickled ginger (gari) refresh the palate and infinite refills of green tea are always available for free.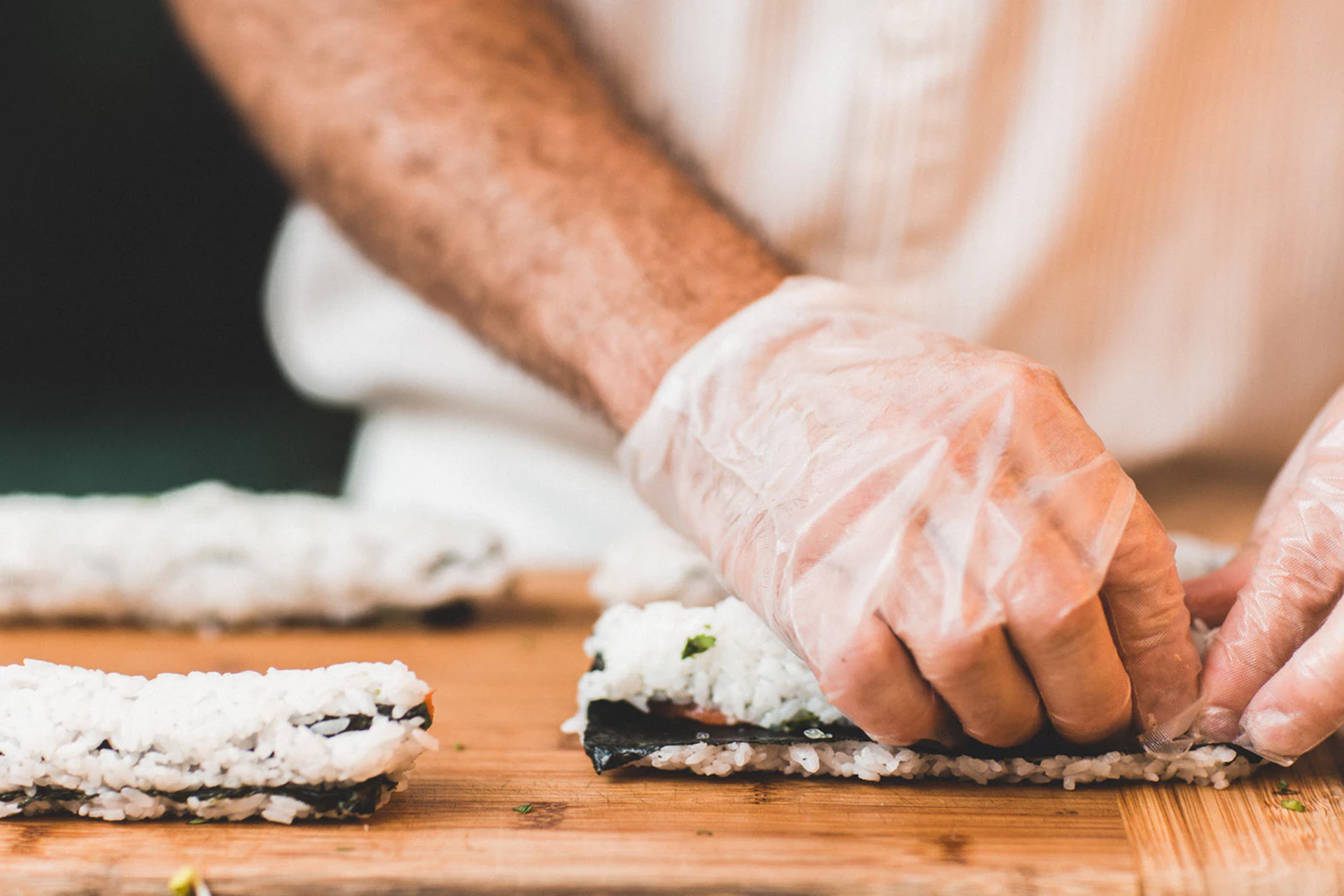 Source: Photo by Epicurrence

Fugu or puffer fish is considered a delicacy in Japan despite being highly poisonous. It can be rather pricey due to the tremendous skill required to prepare it, which requires complete removal of the internal organs in which the poison is found.
 
One Japanese speciality worth seeking out is eel (unagi), reputed to give strength and vitality in the draining hot summer months. A properly grilled eel simply melts in the mouth when eaten, and takes over ¥1000 from your wallet in the process.
 
A rather more infamous Japanese delicacy is whale (kujira), which tastes like fishy steak and is served both raw and cooked.
 
The most popular beverage by far is tea (o-cha), provided free of charge with almost every meal, hot in winter and cold in summer. Western-style black tea is called kōcha; if you don't ask for it specifically you're likely to get Japanese brown or green tea. Chinese oolong tea is also very popular.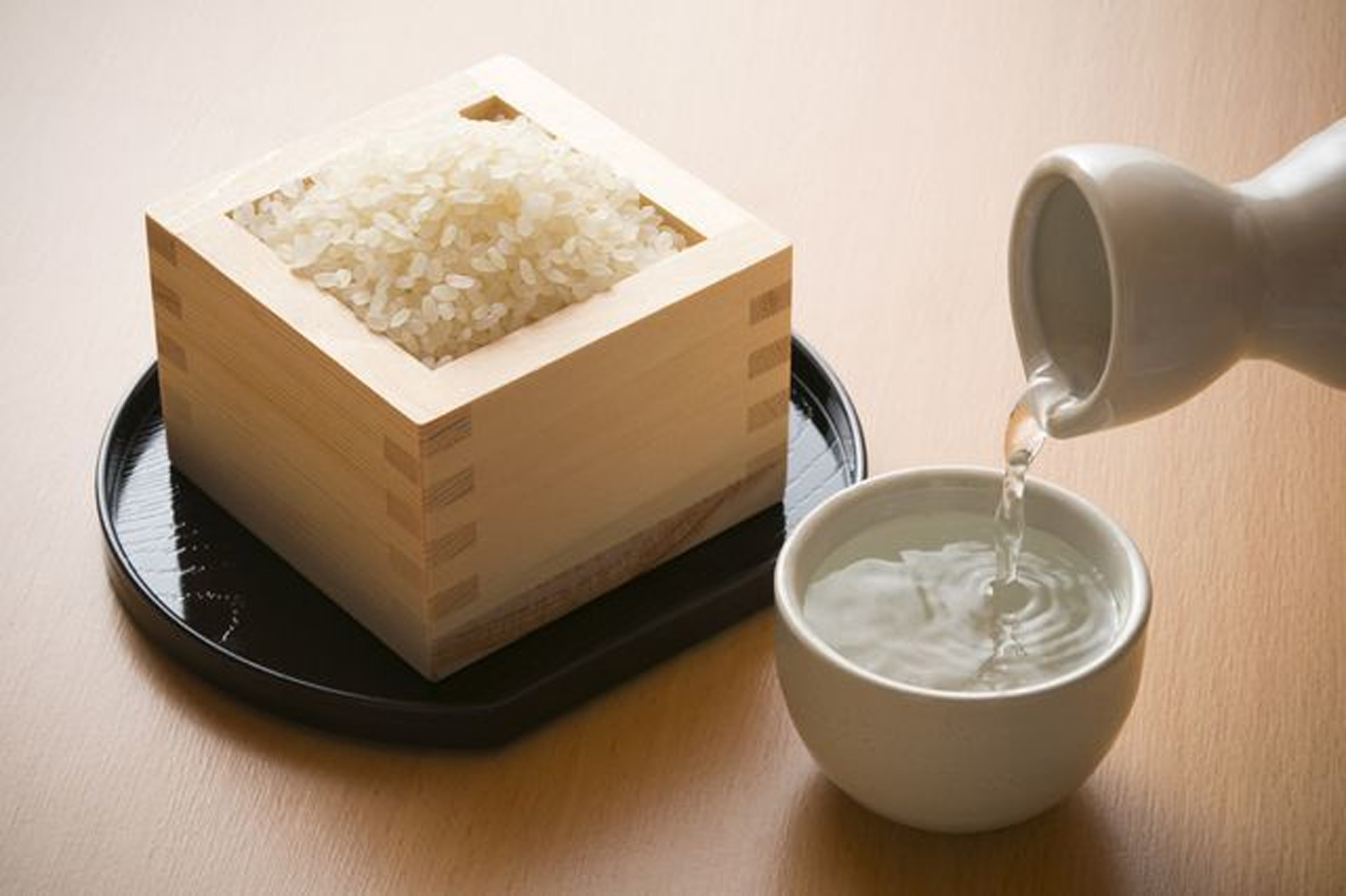 Source: https://favy-inbound-singapore.s3.amazonaws.com/uploads/topic_item/image/58637/retina_dry_rice_and_sake.jpg
Sake is a fermented alcoholic beverage brewed from rice. Though often called rice wine, in fact, the sake making process is completely different from wine or beer making. The Japanese word sake can mean any kind of alcoholic drink, and in Japan, the word nihonshu is used to refer to what Westerners call "sake". Sake is around 15% alcohol and can be served at a range of temperatures from hot, to room temperature, down to chilled.
 
Shōchū is the big brother of sake, a stronger tasting distilled type of alcohol. Shōchū is typically around 25% alcohol (although some varieties can be much stronger) and can be served straight, on the rocks, or mixed with hot or cold water at your choice.
5. Visas and licences - price overview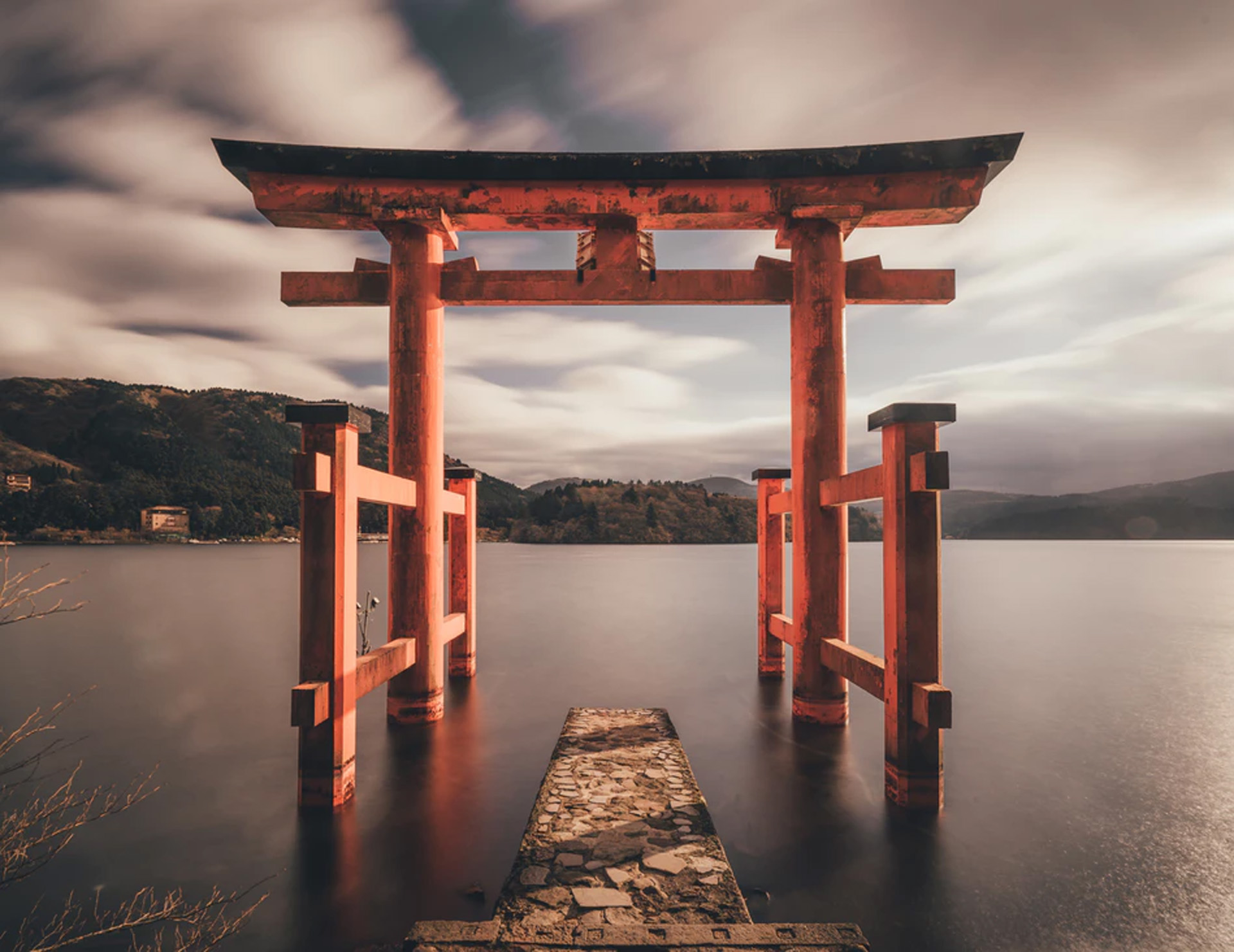 Source: Photo by Tianshu Liu
Citizens of all EU & EEA member states, Andorra, Australia, Argentina, Bahamas, Canada, Chile, Costa Rica, Dominican Republic, El Salvador, Guatemala, Honduras, Hong Kong, Israel, Macau, Macedonia, Mauritius, Mexico, Monaco, New Zealand, San Marino, Singapore, South Korea, Suriname, Switzerland, Tunisia, United States/American Samoa, and Uruguay can visit visa-free for up to 90 days.

Citizens of Brunei and Thailand can visit visa-free for up to 15 days.

Citizens of Austria, Germany, Ireland, Liechtenstein, Mexico, Switzerland, and the United Kingdom can apply for an extended stay of 6 months with Japan's Ministry of Justice.

Citizens of Barbados, Lesotho, Malaysia, Serbia, and Turkey can visit visa-free for up to 90 days with a biometric passport only.

Citizens of Taiwan can visit visa-free for 90 days if the passport includes a personal identification number.

Citizens of Indonesia with a biometric Indonesian passport who've been issued a Visa Waiver Registration Certificate from the Japanese Embassy or Consulate in Indonesia can visit visa-free for up to 15 days.



All other nationalities must obtain a "temporary visitor" visa prior to arrival, which is generally valid for a stay of up to 90 days.
All foreigners at the age of 16 and over are electronically fingerprinted and photographed as part of immigration entry procedures. This may be followed by a short interview conducted by the immigration officer. Entry will be denied if any of these procedures are refused.
Once in Japan, you must carry your passport (or Residence Card, if applicable) with you at all times.
6. Vaccinations
Make sure you are up-to-date on routine vaccines before every trip. These vaccines include the measles-mumps-rubella (MMR) vaccine, diphtheria-tetanus-pertussis vaccine, varicella (chickenpox) vaccine, polio vaccine, and your yearly flu shot. Rabies is present in bats in Japan. However, it is not a major risk to most travellers.

7. Health care
Japan is a country obsessed with cleanliness and health hazards are few and far between. Tap water is potable everywhere and food hygiene standards are very high. There are no communicable diseases of significance.
Medical facilities in Japan are largely on par with the West, and the better-known hospitals are usually equipped with the most cutting edge medical technology. However, few doctors can communicate in English. Better known hospitals in the major cities are more likely to be staffed by doctors who can speak English.
8. Required equipment: what do you need to pack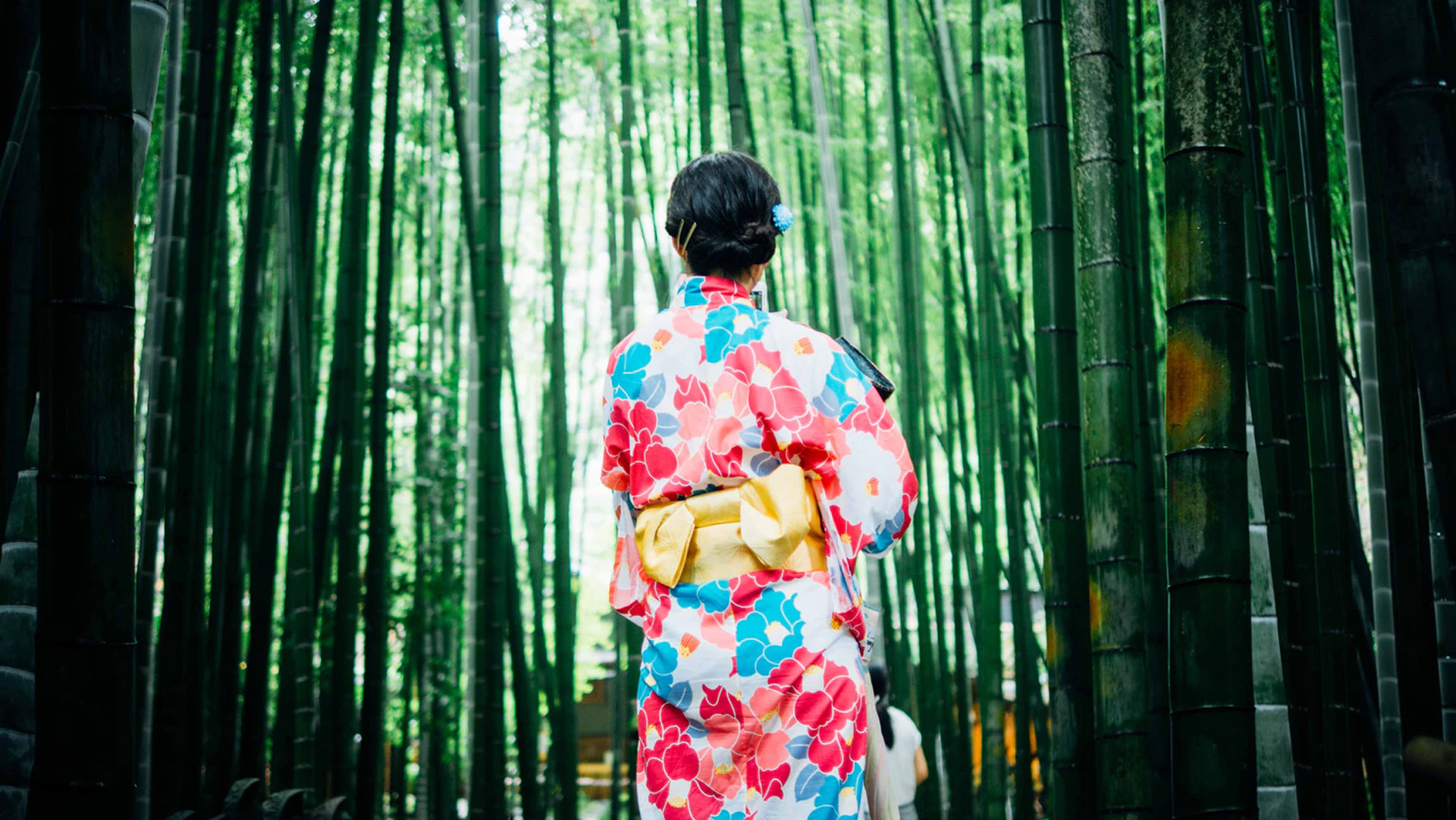 Source: Photo by Lan Pham
Wear shoes that you can slip off easily, as you may be doing this several times a day.

Although everyone bathes naked at hot springs, for the beach or pool, you still need a bathing suit of some kind.

Any over-the-counter medications you might want, as finding local equivalents may be challenging.

Many traditional inns (in old wooden buildings) can get chilly in the colder months; warm socks and a fleece are a good idea.
9. Insurance: in case it is necessary
The only insurance accepted at Japanese clinics and hospitals is Japan-issued health insurance; however, they cannot refuse treatment for lack of insurance. For any medical treatment, you'll have to pay up front (credit cards are accepted at hospitals and may or may not be accepted at local clinics) and apply for reimbursement when you get home.
More than 140 countries
We cover 150 activities you love
24/7 emergency assistance
Cover your bags, tech or gear
10. Weather conditions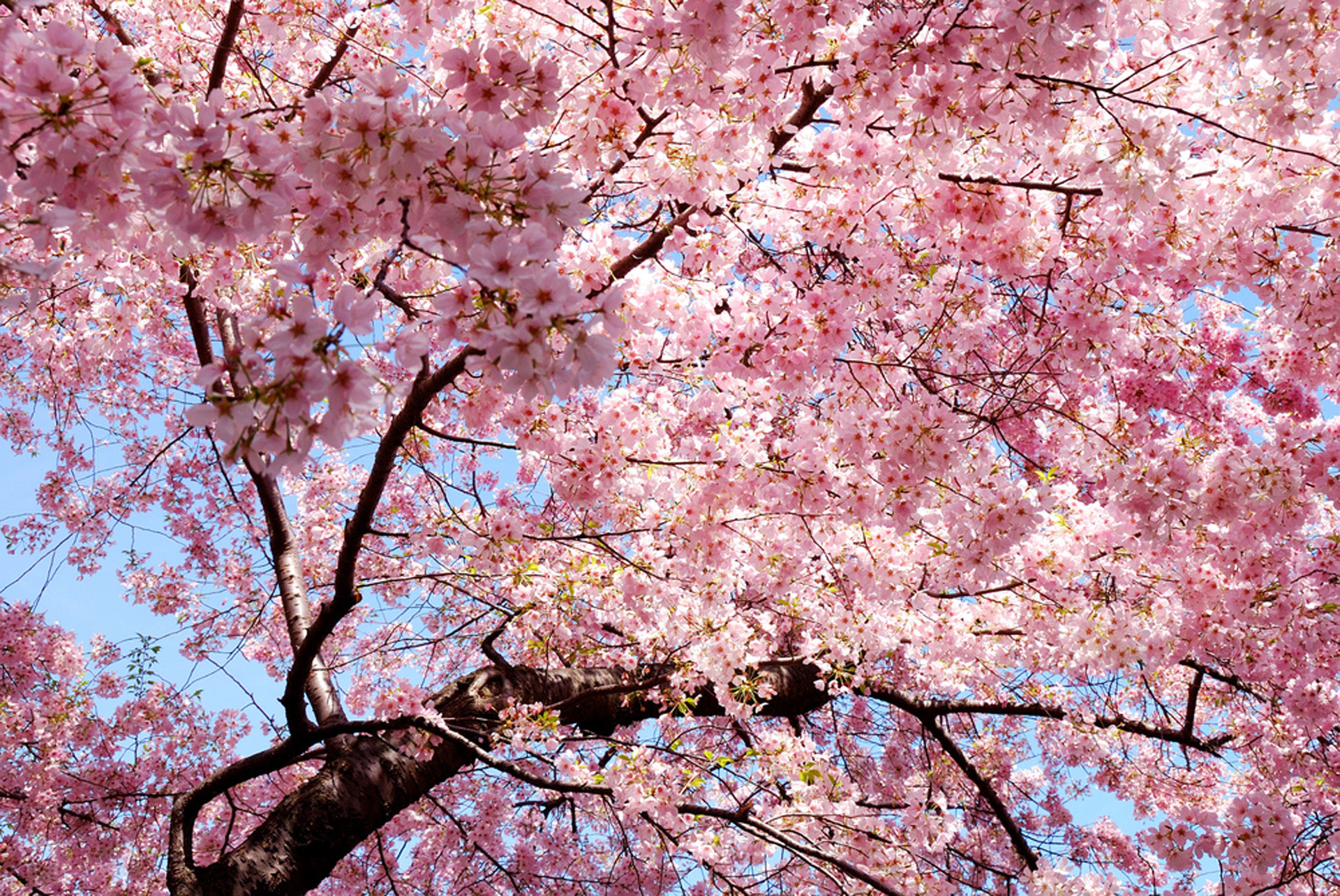 Source: https://www.wonderopolis.org/wp-content/uploads/2011/03/cherry-blossoms_shutterstock_62627689.jpg
The Japanese are proud of their four seasons (and an astonishing number of them are firmly convinced that the phenomenon is unique to Japan), but the tourist with a flexible travel schedule should aim for spring or autumn.
Spring is one of the best times of year to be in Japan. The temperatures are warm but not hot, there's not too much rain, and March-April brings the justly famous cherry blossoms (sakura) and is a time of revelry and festivals.
The climate of Japan is predominantly temperate but varies greatly from north to south. The average winter temperature in Japan is 5.1 °C (41.2 °F) and the average summer temperature is 25.2 °C (77.4 °F).
11. Dangerous places
Japan is prone to earthquakes. Every few days somewhere in Japan is rattled by a quake large enough to be felt, but most of them are completely harmless.
Volcanoes, storms and typhoons are primarily a potential issue if you are mountain-climbing or sailing, so check the latest information before heading out.
There are venomous snakes called habu in Okinawa although not in unusual numbers. You are unlikely to be bitten by one, but if you are, seek medical help immediately as antivenoms are available.
If you are hiking in Hokkaido and Honshu, be aware of possible bear activity, especially in autumn. Attacks are rare, but in areas such as the Shiretoko Peninsula, attach bells to your backpack to scare them away.
Especially in the countryside, be aware of the Asian giant hornet; it is about 5 cm (2 in) long and can sting repeatedly and painfully.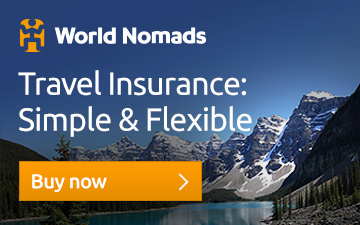 12. The political situation, safety and criminality in the country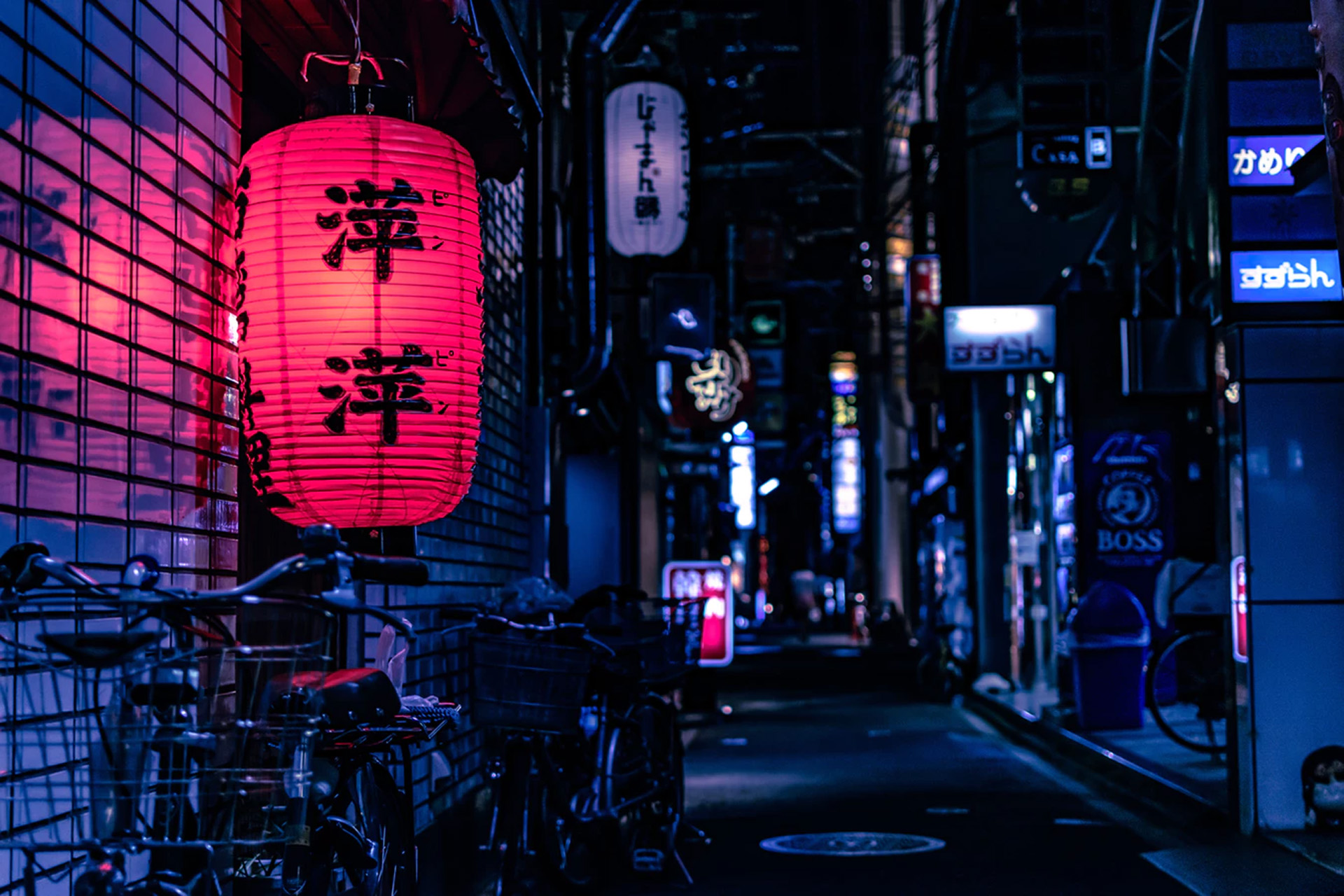 Source: Photo by Jase Bloor
Japan is probably one of the safest countries in the world, with crime rates significantly lower than that of most Western countries. Street crime is extremely rare, even late at night. Of course, that is no excuse to ditch your common sense. Women travelling alone should take care as they would in their home countries and should never hitchhike alone.

The Japanese do not distinguish between hard and soft drugs, so possession of even personal-use quantities of soft drugs can land you a prison sentence of several years, then deportation and being banned for life.
If you have prescription drugs, check with the Japanese Embassy prior to your departure to find out whether or not your medicine is allowed in Japan.
13. Additional information: brief and concise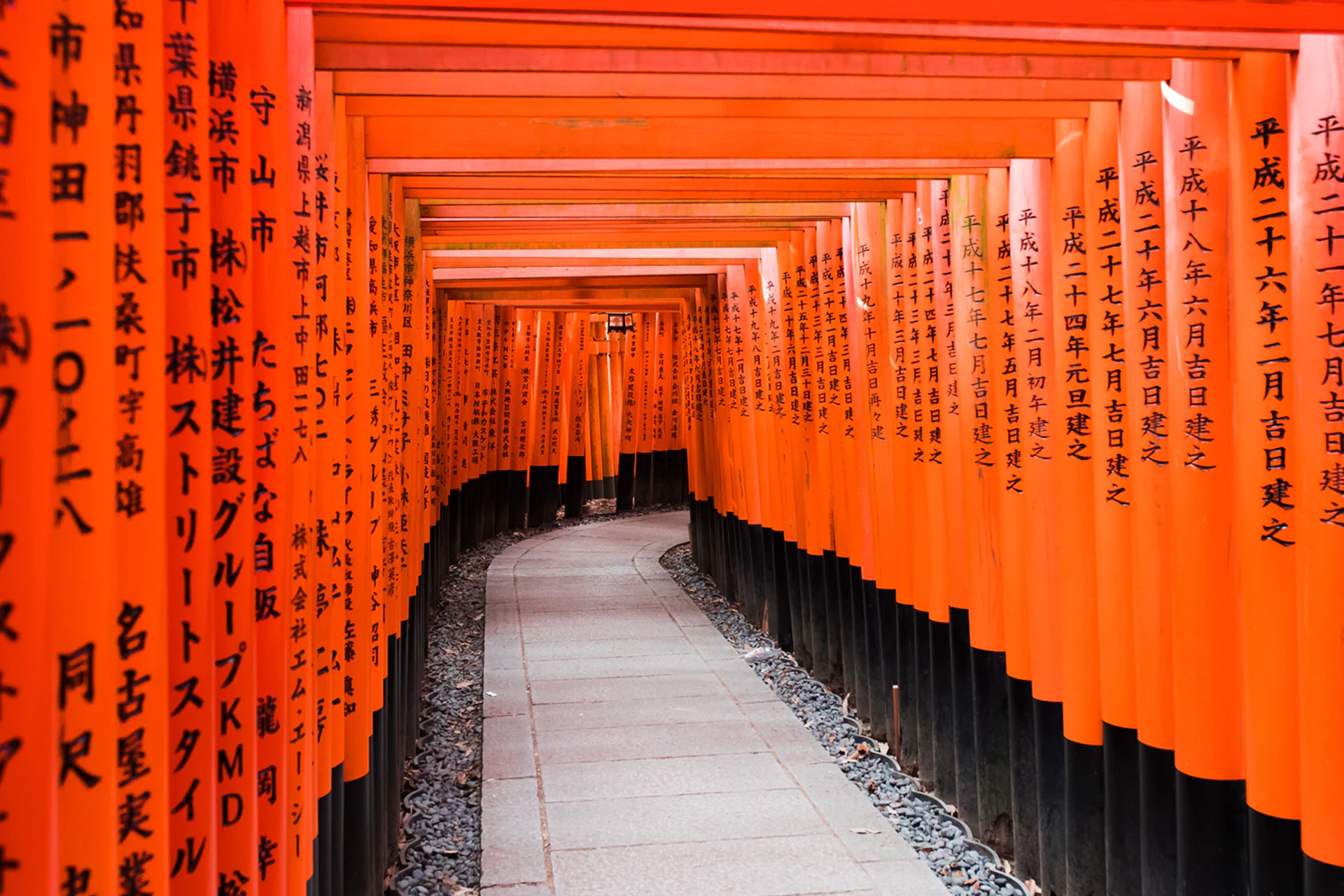 Source: Photo by Billy Pasco
Learn a little of the language, and try to use it. They will be complimentary if you try, and there is no reason to be embarrassed.

Bowing: men bow with their hands to their sides. Women bow with their hands together in front.

When you are handing something to someone, especially a business card, it is considered polite to present it holding it with both hands.

If visiting a Shinto shrine or a Buddhist temple, follow the appropriate cleansing procedure at the chōzuya before you enter. After filling the dippers with water, rinse your left hand, then your right hand. Thereafter, cup your left hand and fill it with water, using it to rinse your mouth. Do not touch the dipper directly with your mouth. Finally, rinse your left hand again with the water remaining in the dipper.

Japan is very conscious of recycling.

Never walk on a tatami mat wearing shoes or even slippers.

Never leave your chopsticks standing upright in a bowl of rice as that is how rice is offered to the dead.

Avoid physical contact in public.
14. Main Facts
- Capital city
Tokyo
- Currency
Yen (¥)
- Official language
None (national language is Japanese)
- Calling code
+81
- Area: km²
377,973 km2
- Time Zone
UTC+9 (JST)
- Drivers: right or left side
Left
- Religion
Shinto, Buddhism
Wolfare- Connecting Travellers