Costa Rica is a small country in Central America bordered by Nicaragua to the north, Panama to the south, the Pacific Ocean to the west, and the Caribbean Sea to the east. It also comprises several islands. Cocos Island stands out because of its distance from the continental landmass, 480km (300 mi) from Puntarenas, but Calero Island is the largest island of the country.
This nation has a bewilderingly diverse culture, climates, flora, fauna, and landscapes. From rainforests to dry tropical and temperate forests to volcanoes, to Caribbean and Pacific beaches, to high mountains, and marshy lowlands.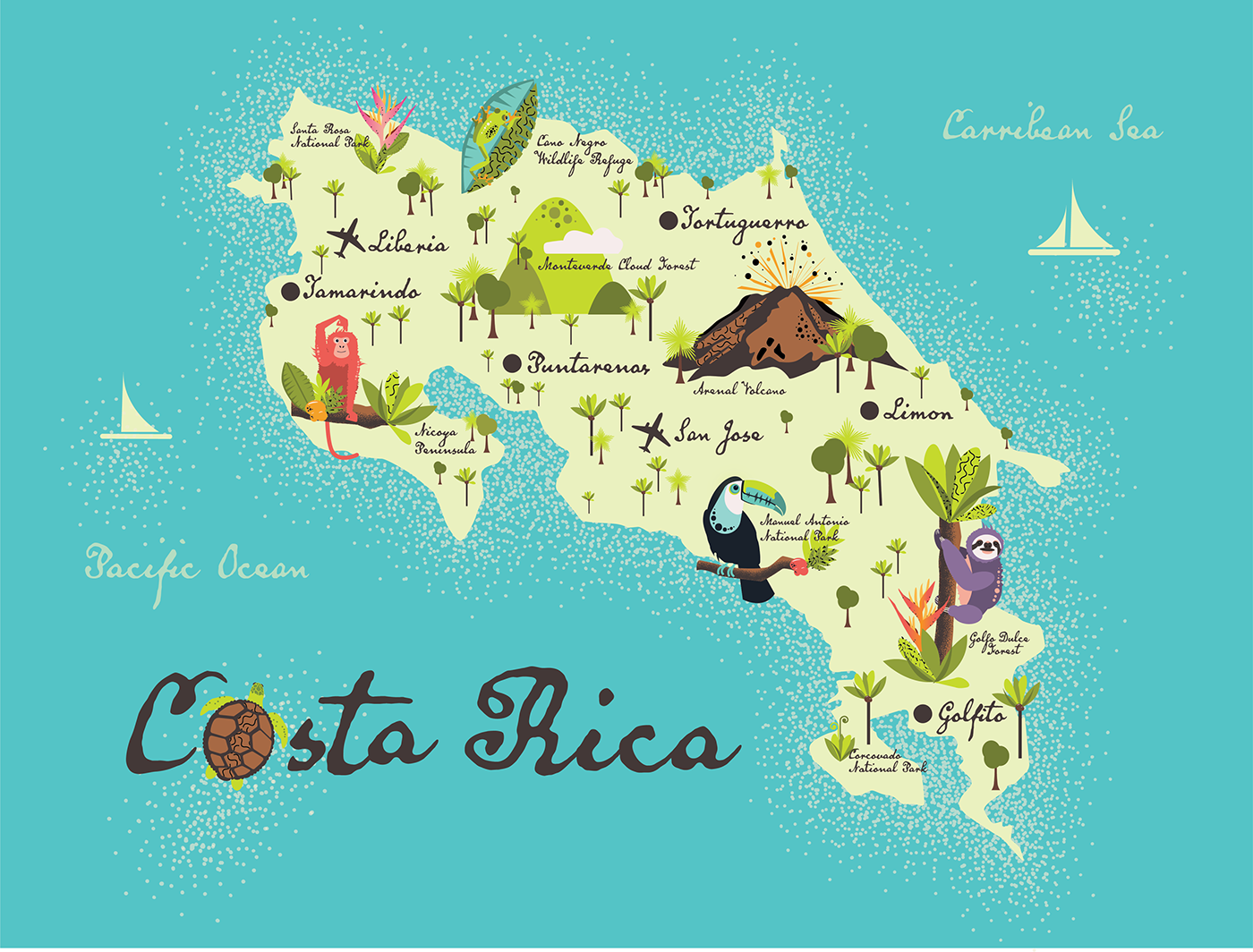 1. Where to go: attractions, museums, interesting areas, non-commercial curiosities
Miles of shoreline, endless warm water and an array of national parks and reserves provide an inviting playground for active travellers. Whether it's the solitude of absolute wilderness, family-oriented hiking and rafting adventures, or surfing and jungle trekking you seek, Costa Rica offers fun to suit everyone.
BEACHES
The lion's share of beach tourism is concentrated on the Pacific side, in the Central Pacific region near San José, the Nicoya Peninsula, and in the dry tropical forests of Guanacaste. Less touristy, but no less beautiful are the beaches in the tropical rainforest of the southern Pacific coast near Corcovado National Park, or on the exotic, Rastafarian, eco-tourism paradise of the Caribbean side.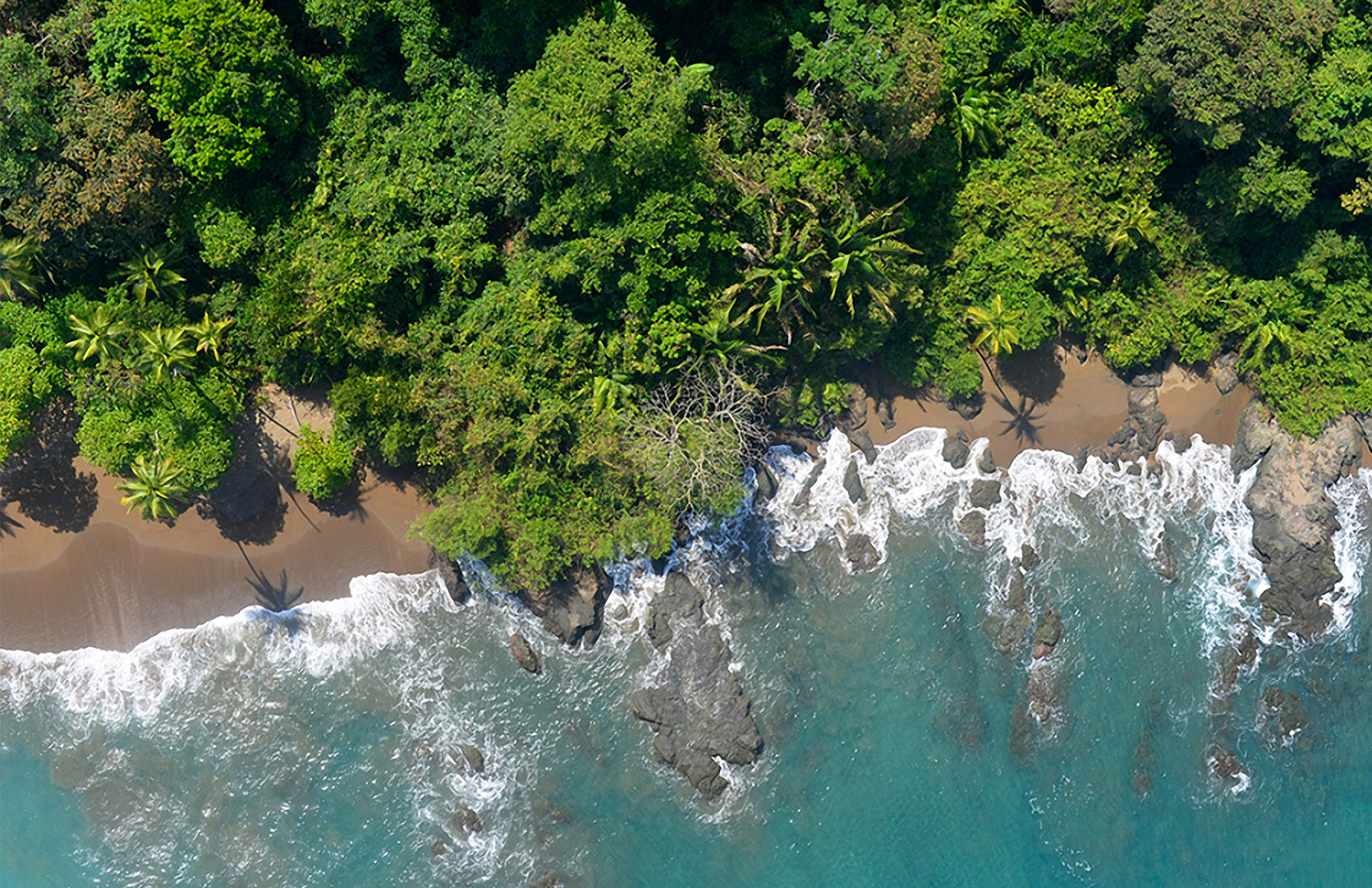 Corcovado is the main beach on Costa Rica's Osa Peninsula, with black sand beaches fronted by the thick Costa Rican tropical rainforest. Its opposite is the Playa Grande. This tranquil white sand beach is home to the largest nesting site for the Leatherback sea turtle on the Pacific coast, as well as, one of the best surfing waves in the Guanacaste Province.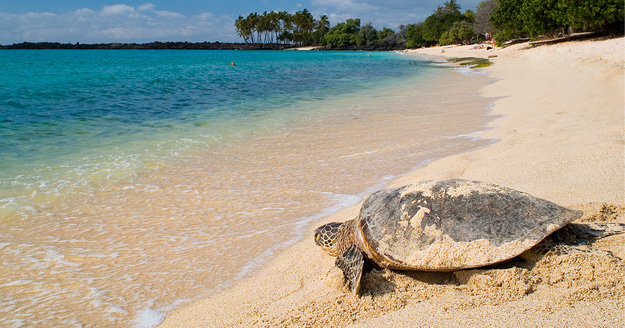 HIKING & TREKKING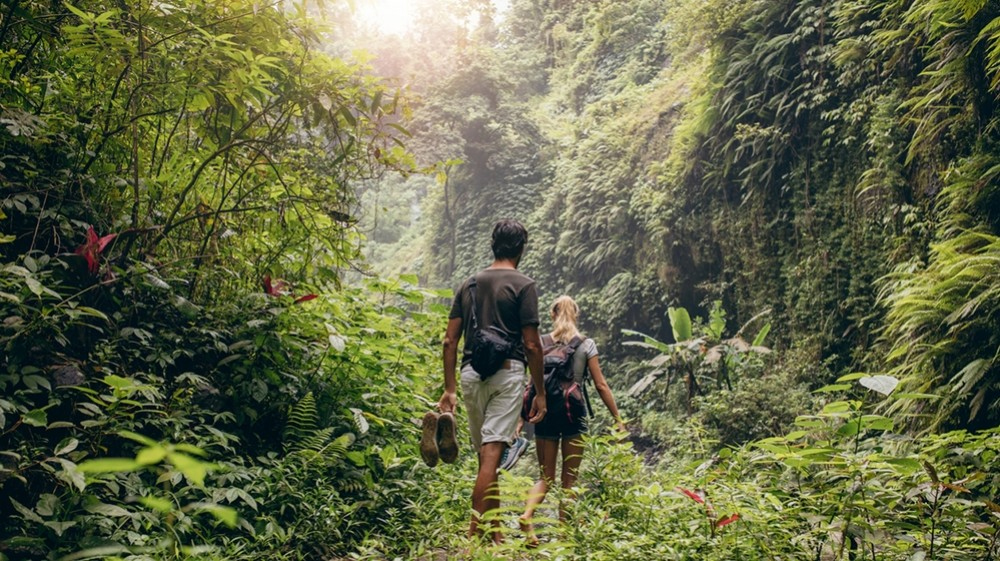 Hiking opportunities around Costa Rica are seemingly endless. With extensive mountains, canyons, dense jungles, cloud forests and two coastlines, this is one of Central America's best and most varied hiking destinations.
Hikes come in an enormous spectrum of difficulty. At tourist-packed destinations such as Monteverde, trails are clearly marked and sometimes paved. For long-distance trekking, there are many more options in the remote corners of the country.
Costa Rica's top challenges are scaling Cerro Chirripó, traversing Corcovado and penetrating deep into the heart of La Amistad.
SURFING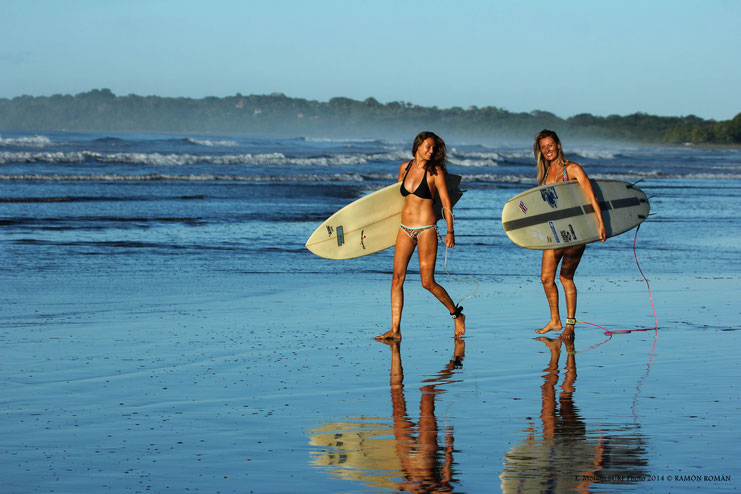 Point and beach breaks, lefts and rights, reefs and river mouths, warm water and year-round waves make Costa Rica a favourite surfing destination. For the most part, the Pacific coast has bigger swells and better waves during the latter part of the rainy season, but the Caribbean cooks from November to May. Basically, there's a wave waiting to be surfed at any time of year.
For the uninitiated, lessons are available at almost all of the major surfing destinations – especially popular towns include Jacó, Dominical, Sámara and Tamarindo on the Pacific coast.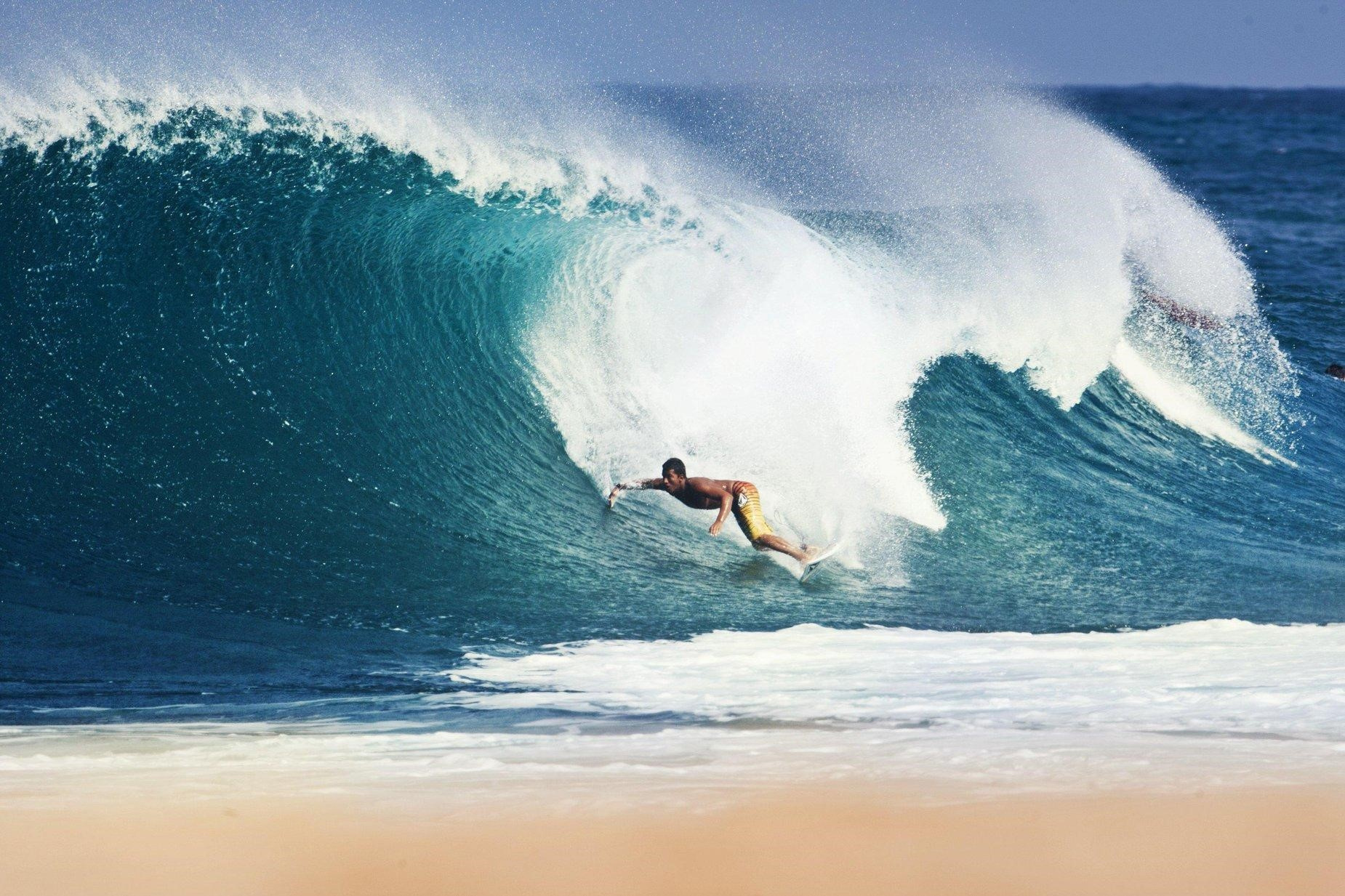 Advanced surfers with plenty of experience can contend with some of the world's most famous waves. The top ones include Ollie's Point and Witch's Rock, off the coast of the Santa Rosa sector of the Área de Conservación Guanacaste (featured in Endless Summer II); Mal País and Santa Teresa, with a groovy scene to match the powerful waves; Playa Hermosa, whose bigger, faster curls attract a more determined (and experienced) crew of wave-chasers; Pavones, a legendary long left across the sweet waters of the Golfo Dulce; and the infamous Salsa Brava in Puerto Viejo de Talamanca, for experts only.
Wolfare- All you need when you want to travel  
BIRD & WILDLIFE-WATCHING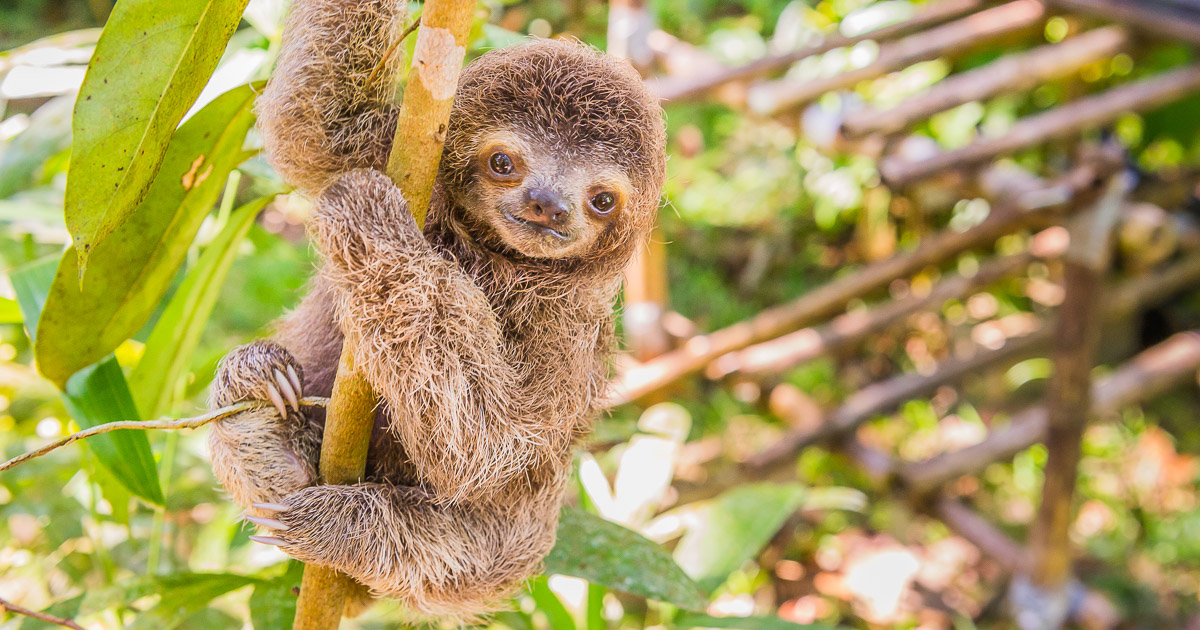 Costa Rica's biodiversity is legendary, and the country delivers unparalleled opportunities for bird- and wildlife-watching. Most people are already familiar with the most famous, yet commonly spotted animals. You'll instantly recognize monkeys bounding through the treetops, sloths clinging to branches and toucans gliding beneath the canopy.
With 25% of the country being national parks and protected areas, there are still many places you can go to see the abundant wildlife and lush vegetation of the country. Just like anywhere, the farther you get off the beaten path, the more likely you are to see a wide variety of flora and fauna.
WHITE-WATER RAFTING & KAYAKING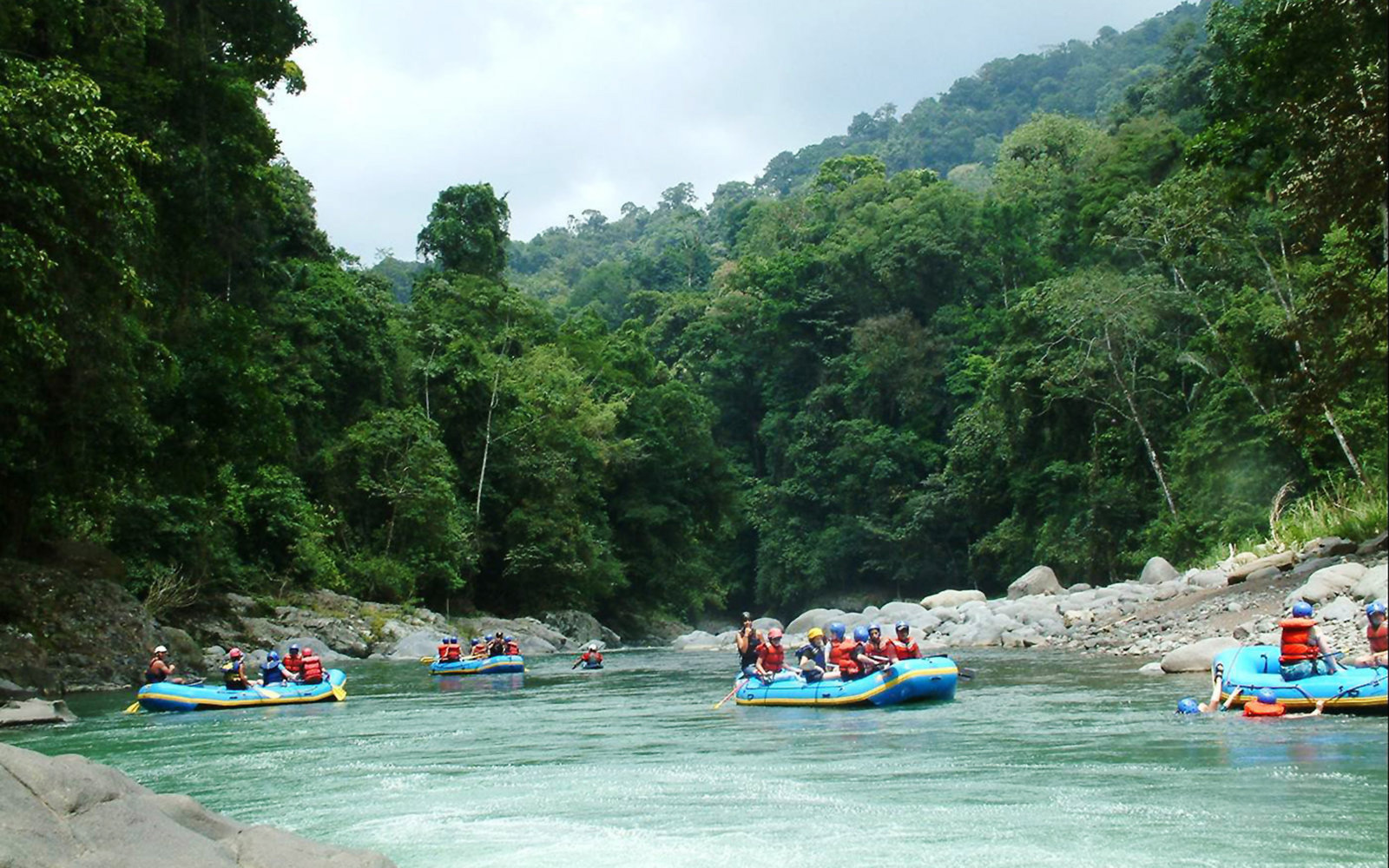 Costa Rica is one of the countries with more rivers per square kilometre than anywhere else in the world and White-water rafting has remained one of Costa Rica's top outdoor pursuits since the '80s. Ranging from family-friendly Class I riffles to nearly unnavigable Class V rapids, the country's rivers offer highly varied experiences.
Gentler rivers are located near Manuel Antonio along the central Pacific coast, and world-class runs along the Río Pacuare in the Central Valley. Since all white-water rafting in Costa Rica requires the presence of a certified guide, you will need to book trips through a reputable tour agency.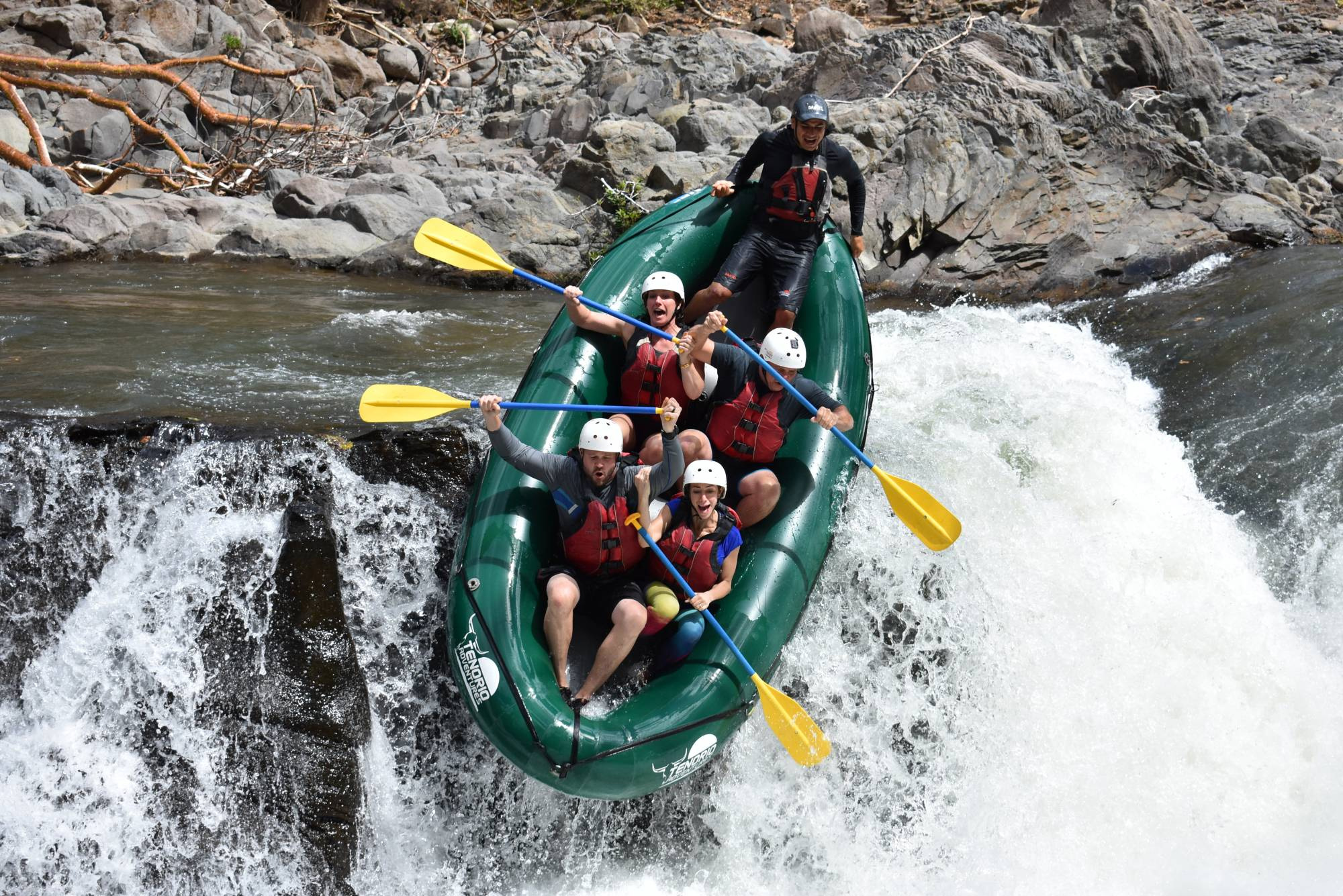 The tiny village of La Virgen in the northern lowlands is the unofficial kayaking capital of Costa Rica and the best spot to hook up with other paddlers. For many years, the rafting Mecca of Costa Rica was Turrialba, a large town embedded in the mountains near the Reventazon and Pacuare Rivers, on the Caribbean slope of Costa Rica. However, the Arenal Volcano area is now an increasingly-popular whitewater rafting destination with close access to the Sarapiqui and Toro Rivers, as well as the Class II-III Río Balsa which delight rafting enthusiasts in the Northern slopes of the country.
On the Pacific slope, the river with the largest volume, El General, is famous for multi-day adventures and for being an incredible playground for kayakers. The Coto Brus River is also part of this watershed.
CANOPY TOURS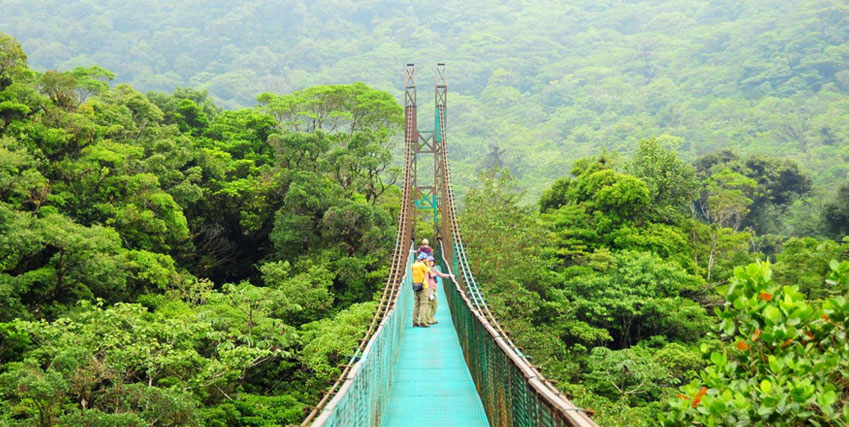 The most vibrant life in the rainforest takes place at canopy level, but with trees extending 30m to 60m in height, the average human has a hard time getting a look at what's going on up there. You will find canopy tours everywhere in Costa Rica, and many of them will also have a zip line or two to whiz along for a small additional charge. Some companies have built elevated walkways through the trees.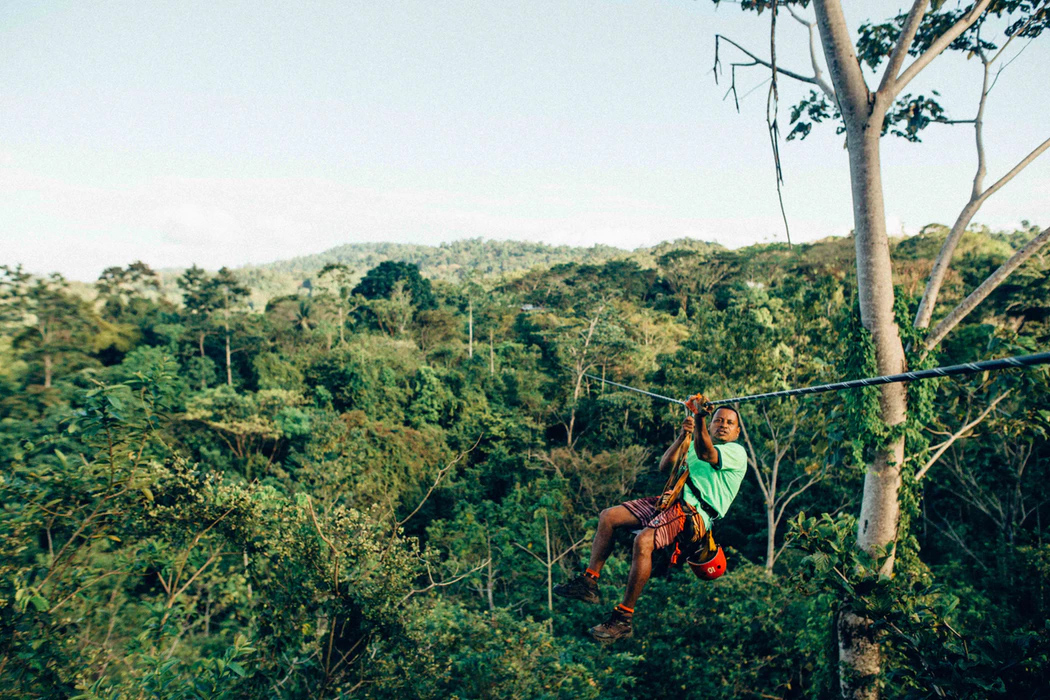 SkyTreknear Monteverde and Rainmake Aerial Walkway near Quepos are two of the most established operations. A somewhat newer option is Diamante Eco Adventure Park in Guanacaste.
SCUBA DIVING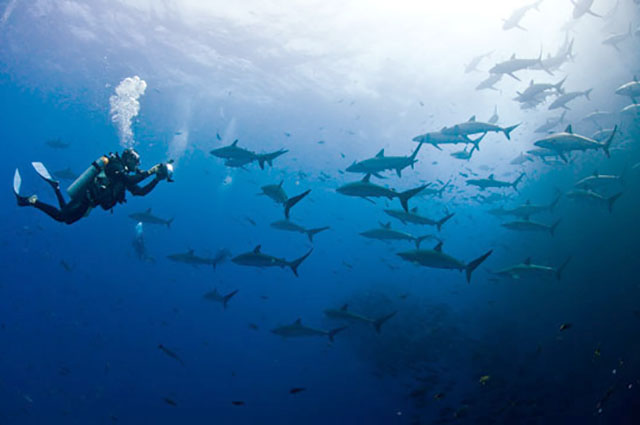 Costa Rica is home to some of the best scuba diving in Central America. With diving on both the Pacific and Caribbean coasts as well as the world famous Cocos Island, there is something for all scuba enthusiasts. It's also worth pointing out that there are few places in the world where you could feasibly dive in the Caribbean and the Pacific on the same day.
The Caribbean Sea is better for novice divers and snorkelers, with the beach towns of Manzanillo and Cahuita particularly well suited to youngsters. Puerto Viejo de Talamanca lays claim to a few decent sites that can be explored on a discovery dive. Along the Pacific, Isla del Caño ups the ante for those with solid diving experience.
Isla del Coco is the exception to the rule – this remote island floating in the deep Pacific is regarded by veteran divers as one of the best spots on the planet.
BIKING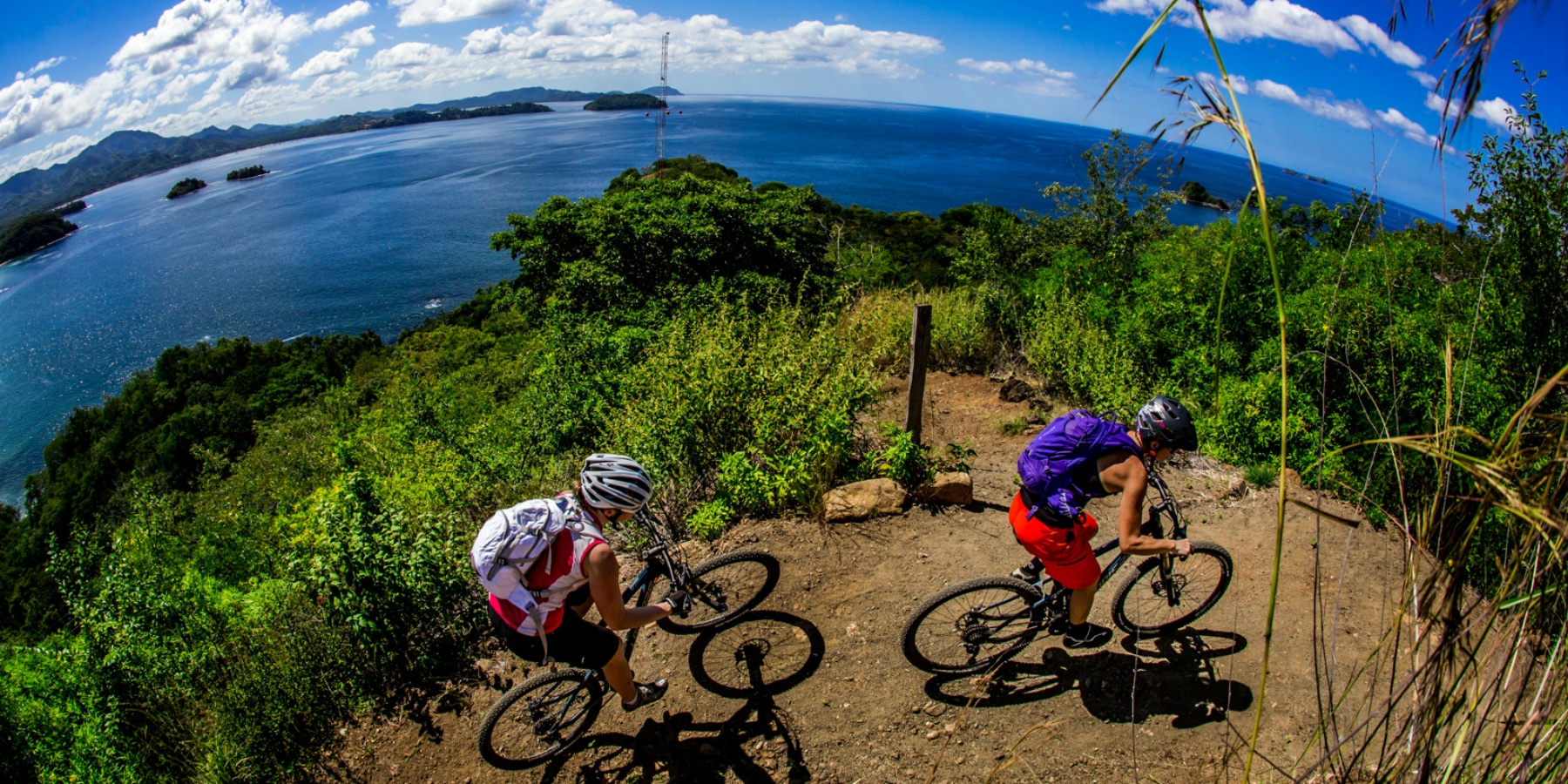 Costa Rica has great mountain biking routes, particularly near Irazu, Turrialba and Arenal Volcanoes. There is a popular dirt road that connects Irazu Volcano and the foothills of Turrialba Volcano that is perfect for mountain biking, as it traverses the mountain and presents great views of the Cartago Valley (weather permitting, of course).
Near Paraiso, Cartago, there are an amazing waterfall and biking tours around the valley
The area around Lake Arenal is also a great spot to bike. You can circle the lake in one long day, or break up the ride in two sleeping in Tilarán or Nuevo Arenal. The use of mountain bikes is a must since the southern shore of the lake is unpaved.
Wolfare- Connecting Travellers  
2. Transport: flights, trains, buses, metro, taxi, etc.  - price overview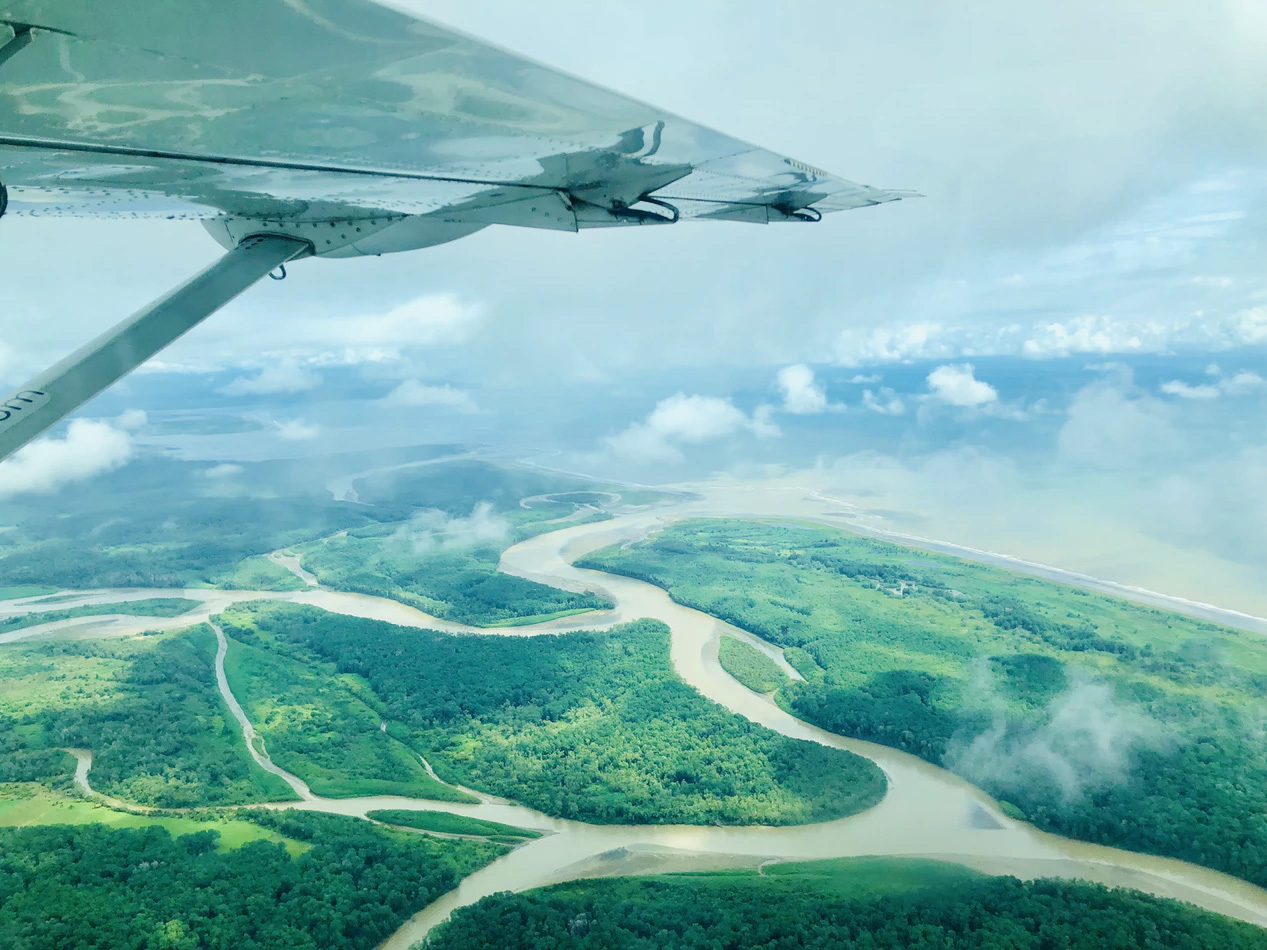 BY PLANE
Juan Santamaría Airport (IATA: SJO) is located close to the cities Alajuela, Heredia and the capital San José.  SJO is serviced daily by Air Canada, Air Transat (Seasonal) American Airlines, Canjet (Seasonal), Condor, Delta, Frontier Airlines, Iberia, Interjet, JetBlue Airways, Thomas Cook, Spirit Airlines, Southwest Airlines, United, Volaris, Westjet, Avianca, Copa Airlines and AirPanama. 
There is a USD29 exit fee at the Juan Santamaría Airport. This must be paid in cash, or by Visa (in which case it will be processed as a cash advance). Some airlines already have this tax included in their ticket price - travellers can check the Juan Santamaría Airport website to find out what airlines already have the fee included.
A bunch of new airline routes from European capitals is giving their citizens a great new opportunity to check out Costa Rica's rainforests and beaches. These airlines are Iberia from Spain, British Airways and Thomson from the United Kingdom, Condor and Lufthansa from Germany, Air France from France, Edelweiss from Switzerland, and KLM from the Netherlands. 
BY BUS
There are bus services from the neighbouring countries of Panamá, Nicaragua, Honduras, El Salvador, Mexico and Guatemala. At all land borders, you have to get out of the bus, take your luggage and walk across. Keep in mind you have to show CR immigration proof of onward travel: a plane ticket out of San José or a bus ticket.
There is an extensive network of bus routes within the country with reasonable fares. Departures are very punctual, though routes often take longer than expected. Most major tourist destinations in Costa Rica are serviced by at least two daily buses from and to San José.
The advantages of public transportation in Costa Rica are that tickets are cheap (rarely more than USD7 per person) and they cover most towns around the country. However, nearly the entire bus system is based on routes in and out of San José and this can add significant travel time. 
In San José, there is not one central bus station, but rather several different ones, with each station roughly serving a different area of the country, with some exceptions. For example, most of the service to the Caribbean side of the country leaves from the Terminal Gran Caribe.
BY CAR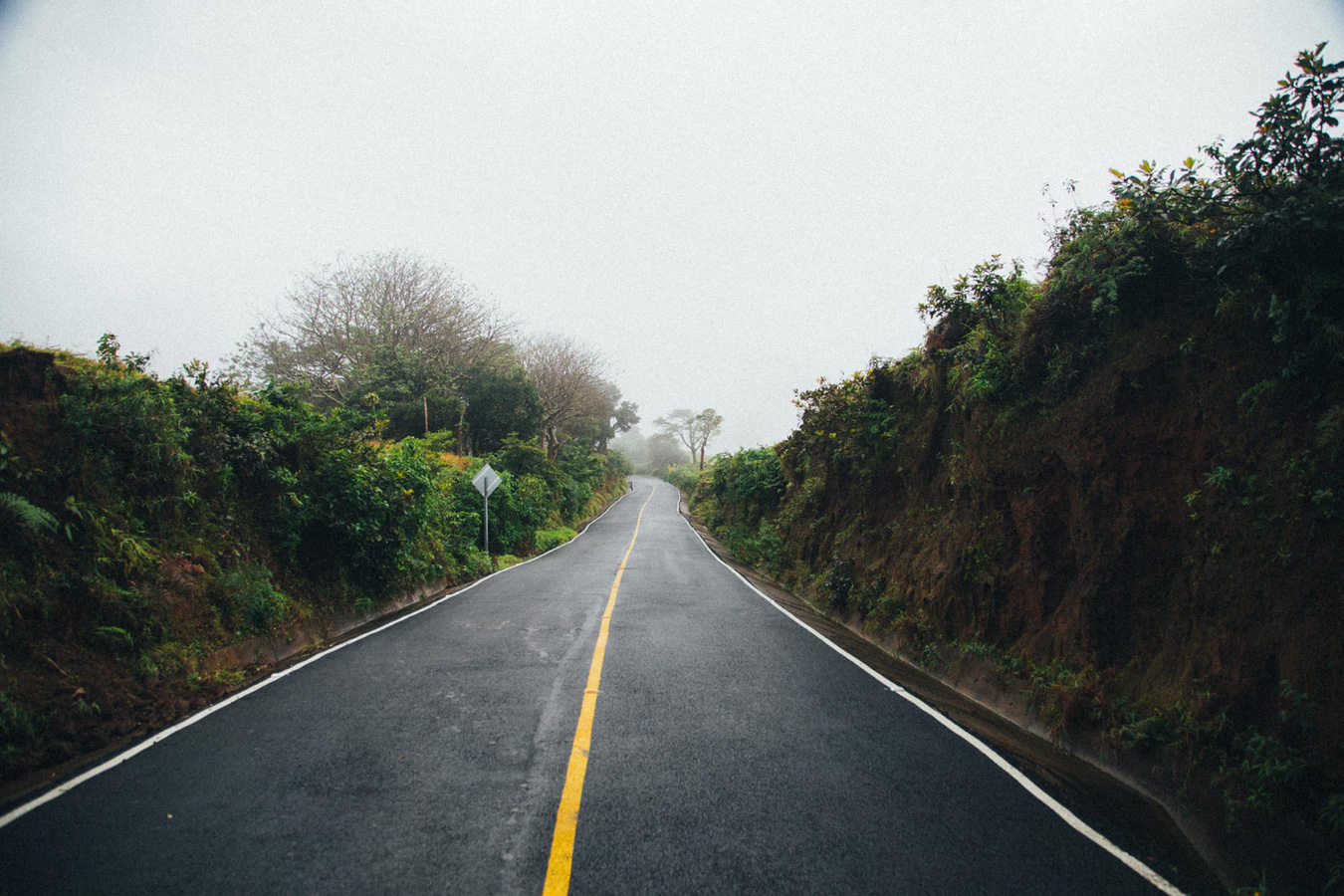 The Interamericana (Pan-American Highway) runs through Costa Rica and is the main entry point by car. The border post in the north (to Nicaragua) is called Peñas Blancas and in the south (to Panamá) Paso Canoas.
Virtually all travel out of the capital (except to the Caribbean side) will involve travelling this road. The locals call the highway "Via Muerta," and after you have been on it a while you understand why — near San Jose and other major cities, the road is paved and has excellent signage; outside of the major cities, however, the road is gravel in places with fairly tight turns and substantial changes in elevation. Many Costa Rican roads are in terrible shape, and short distances can take a very long time.
You have to exercise caution when renting a car in Costa Rica; where it is not uncommon for rental companies to claim "damage" they insist you inflicted on the vehicle. It is by far the best policy to rent a car through a Costa Rican travel agent.
3. Accommodation: possibilities, rating - price overview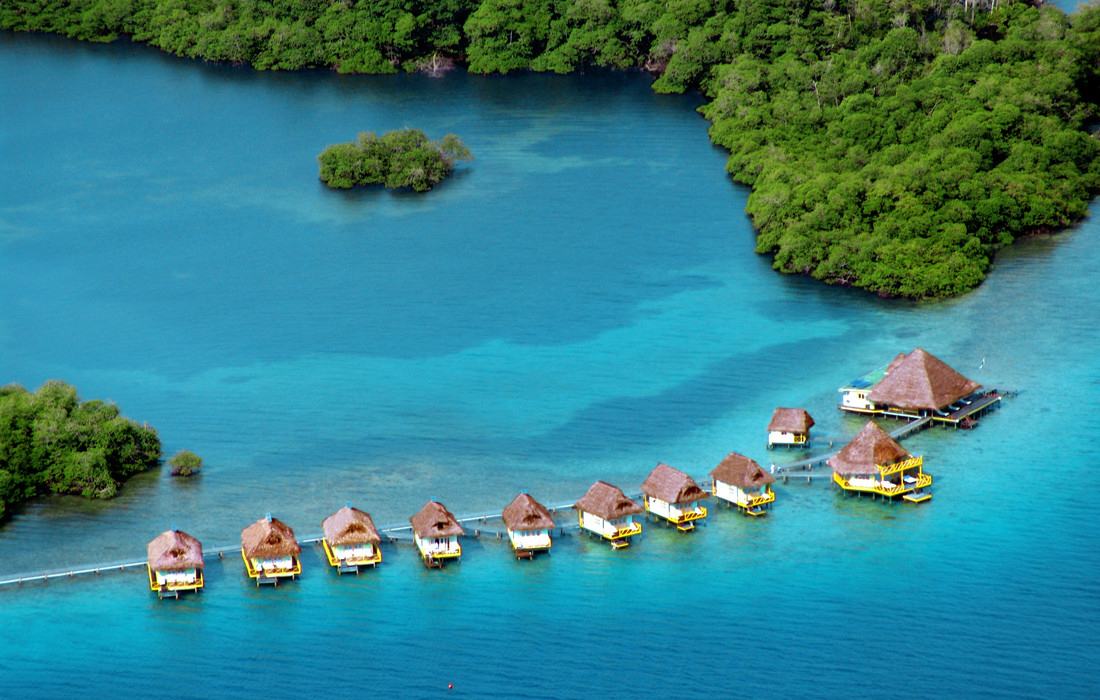 Accommodations come at every price and comfort level: from luxurious ecolodges and sparkling all-inclusive resorts and backpacker palaces to spartan rooms with little more than a bed and four cinderblock walls. 
Note that the term cabina (cabin) is a catchall that can define a wide range of prices and amenities, from very rustic to very expensive.
HOTELS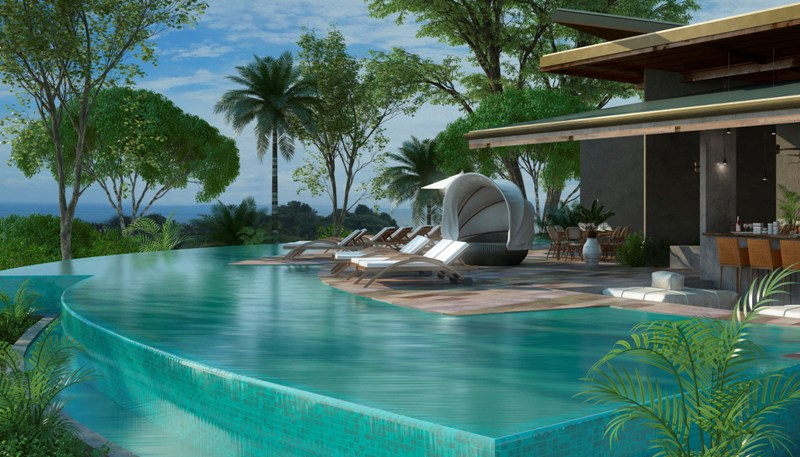 These range from small, family-run affairs to boutique and larger establishments. Costa Rica's top-end lodgings adhere to the same standards of quality and service as similarly priced accommodations in North America and Europe. Many top-end lodgings include amenities such as hot-water bathtubs, jacuzzis, private decks, satellite TV and air-con, as well as concierge, tour and spa services.
B&Bs 
There's a variety of B&Bs throughout the country, reflecting the diversity of the landscape as well as the proprietors. Generally speaking, B&Bs in Costa Rica tend to be midrange to top-end affairs, often run by resident European and North American expats. You can find B&Bs listed in the Tico Times. Many homeowners now list their properties on airbnb.com, to the chagrin of tax-paying hoteliers.
HOSTELS
You'll find a great bunch of hostels in the more popular locales. 'Resort' hostels are almost hotel level in terms of quality and amenities. Although there is still a handful of Hostelling International (HI) hostels left in Costa Rica, the backpacker scene has gone increasingly upmarket; the era of the 'resort hostel', complete with bars, pools and entertainment centres, is in full swing. Compared to other destinations in Central America, hostels in Costa Rica tend to be fairly expensive, though the quality of service and accommodations is unequalled.
APARTMENTS AND VILLAS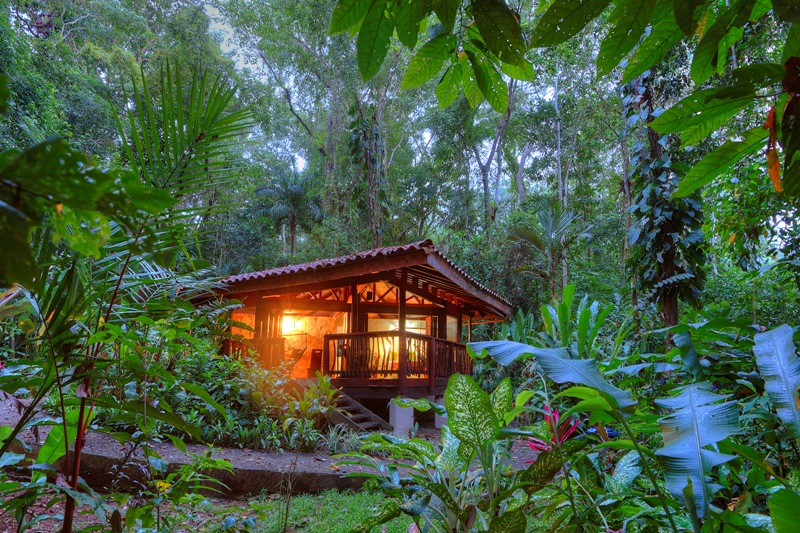 All levels of short-term rental apartments, villas and, increasingly, entire homes are available.
The network of long-term rentals has grown dramatically in recent years. These can be an excellent option for families, as they typically include a kitchen and several bedrooms. In many beach towns, vacation villas and apartments of varying quality are rented by the week, month or longer, and some come with resort access, beach toys and other amenities. 
4. Traditional food and meals: what, where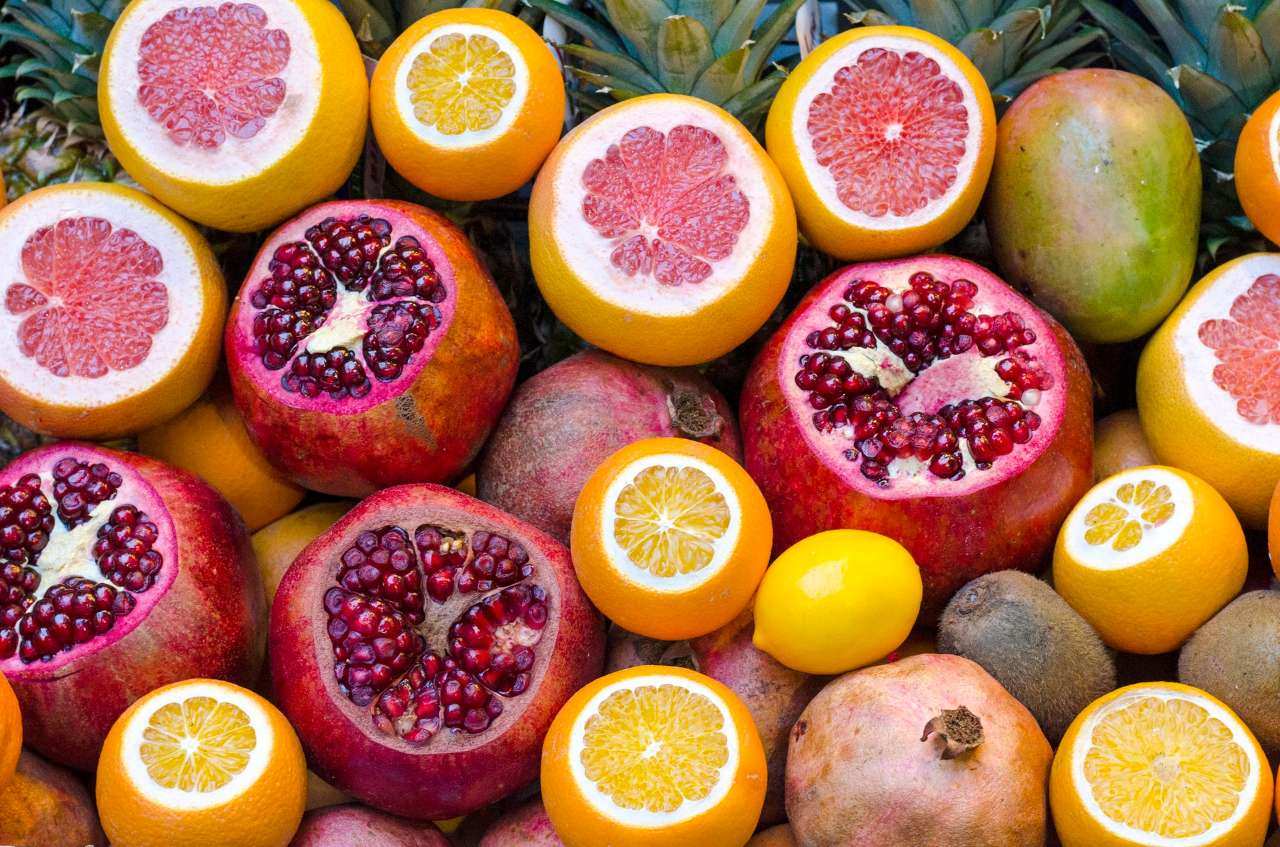 Costa Rican cuisine can be described as simple but wholesome. The spiciness often associated with Latin America has typically originated in Mexico, most Costa Rican foods are not spicy, but, as they simmer in a large pot, the flavours are blended.
Gallo pinto is a mixture of rice and beans with a little cilantro or onion thrown in. While more common at breakfast, it can also be served at lunch or dinner.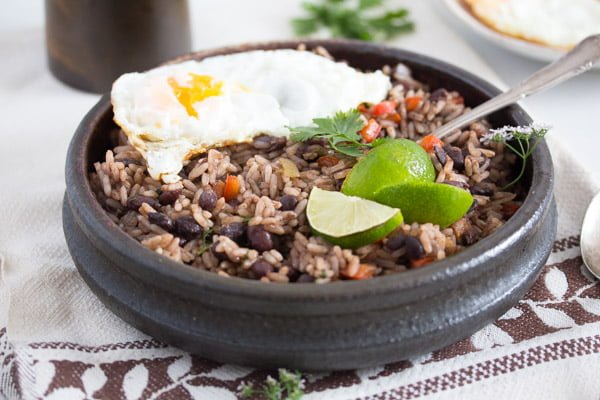 Casado, which means married, is the typical lunch in Costa Rica, containing rice and beans with meat, chicken or fish, always served with salad and fried plantain.
Plato del dia, is the 'Plate of the Day' and is often a Casado, but has the meat or fish selection of the day. It usually is around 5.00 USD and includes natural juice.
Good, fresh fruit is abundant in variety and low in cost.
Don't forget to try the Salsa Lizano that you will surely find at any restaurant. It is a mild vegetable sauce that has a hint of curry and is slightly sweet. It's often referred to as Costa Rican ketchup.
Refrescos or simply frescos are beverages made from fresh fruit, sugar and either water or milk.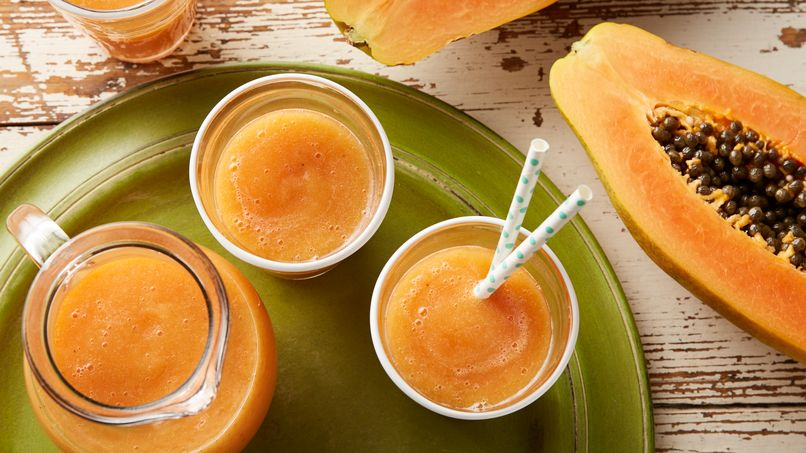 A common drink is called "Cacique", which is made from fermented sugar cane. It is sometimes called "guaro", which can also refer to alcohol in general. It is similar to vodka and is usually drunk with water and lemon. It is very inexpensive, however, note that it's not a very "clean" liquor, so exercise caution.
5. Visas and licences - price overview
Most visitors can get into Costa Rica without the need of a Visa and can stay in the country for 90 days. People of ANY nationality holding the valid US, Canada, Japan, South Korea or Schengen visas do not need a prior visa. The only conditions being that the visa must be valid for 3 months and should be stamped in your passport. 
NOTE: on arrival, ensure you are able to show proof of onward travel out of Costa Rica, especially if entering overland!
6. Vaccinations
The CDC and WHO recommend the following vaccinations for Costa Rica: hepatitis A, hepatitis B, typhoid, yellow fever, rabies, meningitis, polio, measles, mumps and rubella (MMR), Tdap (tetanus, diphtheria and pertussis), chickenpox, shingles, pneumonia and influenza.
Costa Rica requires a valid Yellow fever certificate if arriving from most neighbouring countries. If such is not presented you would not be allowed to enter/board the flight. Keep in mind that the date of the vaccination should be at least 10 days prior to entering the country from which you are flying.
7. Health care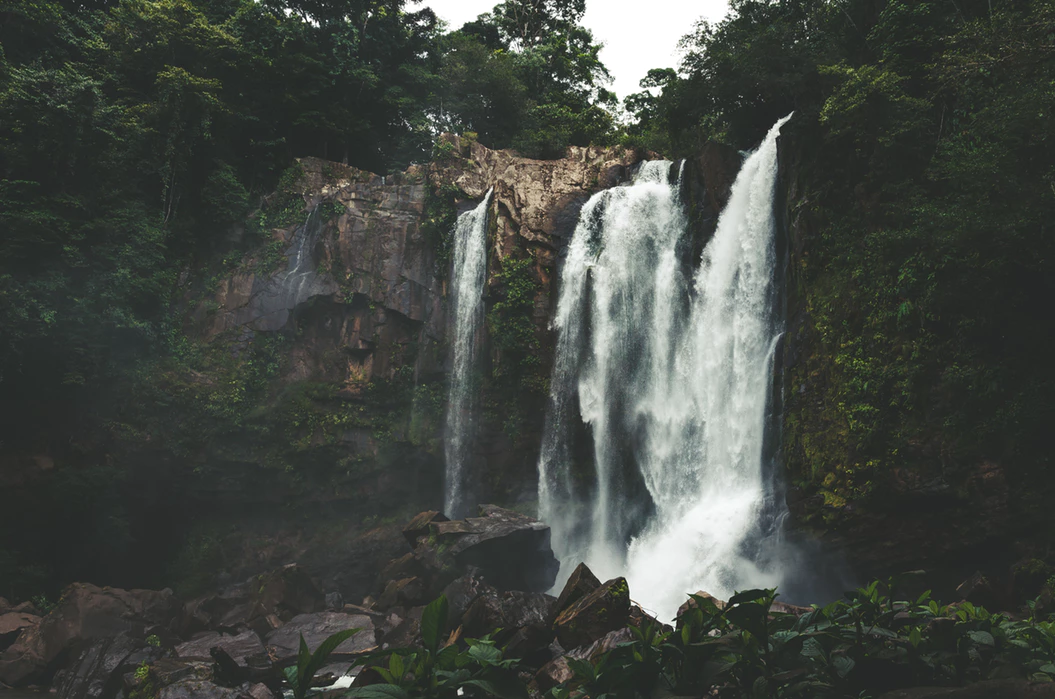 Costa Rica has one of the highest levels of social care in the world. Its doctors are known worldwide as some of the best. Many people from the U.S, Canada and Europe go there to be treated, not only because of the quality of the service but for the cost. First class Hospitals can be found in the capital. There is a public/private hospital system. There is excellent care in each.
Tap water in urban areas of the country is almost always safe to drink. However, being cautious may be in order in rural areas with questionable water sources.

8. Required equipment: what do you need to pack
Although the coastal areas are sunny, hot and humid, calling for a hat, shorts and short sleeves, you'll want to pack a sweater and lightweight jacket for popular high-elevation destinations.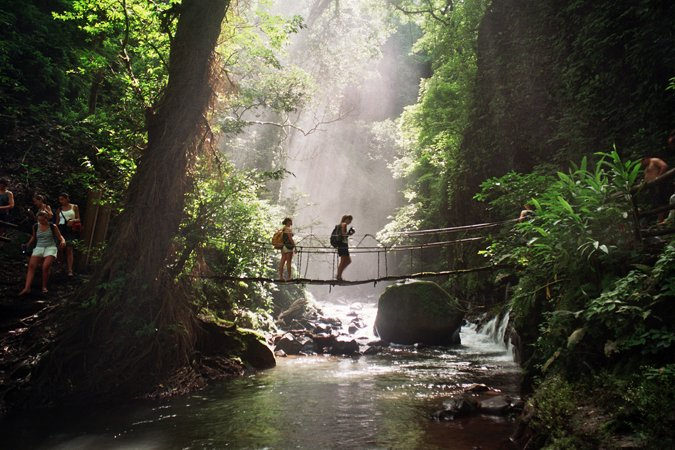 Here are some suggestions for sturdier tropical-hiking footwear, to supplement the flip-flops:
Rubber boots
Pick these up at any hardware store or at some national-park entrances for around US$6. They're indestructible, protect you from creepy-crawlies and can be hosed off at day's end. Downsides: they're not super-comfortable, and if they fill up with water or mud, your feet are wet for the rest of the day.
Sport sandals 
Chacos, Tevas or Crocs are great for rafting and river crossings, though they offer minimal foot protection.
Waterproof hiking boots
If you're planning a serious trek in the mountains, it's best to invest in a pair of solid, waterproof hiking boots.
9. Insurance: in case it is necessary
Basic insurance tends to cover medical expenses, baggage loss, trip cancellation, accidents and personal liability, but it's worth spending extra to make sure you're covered in the event of natural disasters. If you intend to take part in adventure sports, make sure that those particular sports are covered by your policy; for divers, some policies only cover you up to a certain depth.
10. Weather conditions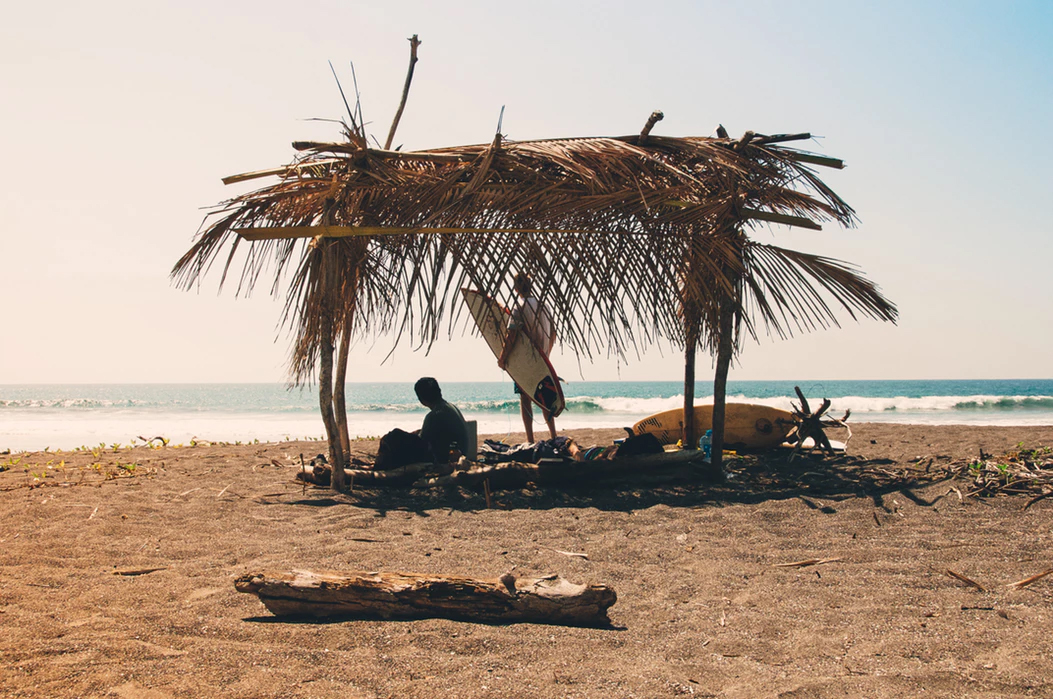 The climate is Tropical year round. However, the country has many microclimates depending on elevation, rainfall, topography, and by the geography of each particular region.
Costa Rica's seasons are defined by how much rain falls during a particular period and not to the four seasons in the Northern Hemisphere. The year can be split into two periods, the dry season known to the residents as summer, and the rainy season, known locally as winter. 
The "summer" or dry season goes from December to April, and "winter" or rainy season goes from May to November, which almost coincides with the List of Atlantic hurricane seasons, and during this time, it rains constantly in some regions.
11. Dangerous places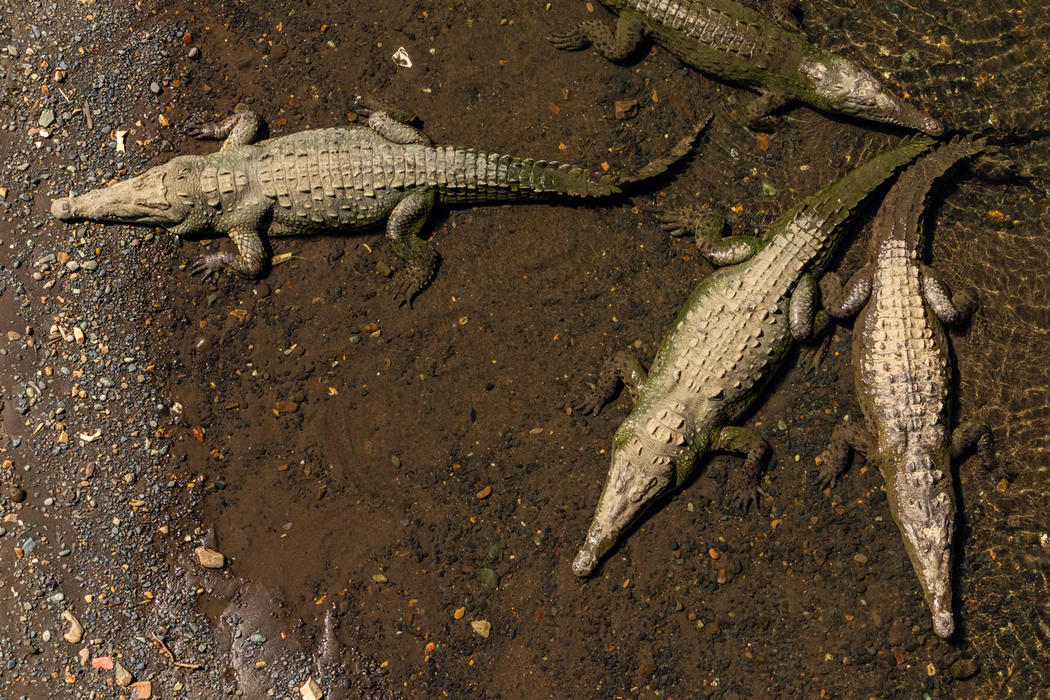 Traffic in Costa Rica is dangerous, so be careful. Pedestrians, in general, do not have the right of way. Roads in rural areas may also tend to have many potholes so driving at night is not recommended.

In the cities, robbery at knifepoint is not altogether uncommon.

Like any other tourist destination, watch out for pickpockets.

Prostitution is legal in Costa Rica but as with any other sex destination, there are some tourists that hire minors. Prostitution with minors (less than 18 years old) is considered a crime in Costa Rica.

There are some active volcanoes in Costa Rica and they are dangerous, so follow the warning signs posted.

Crocodiles are quite common in certain parts of Costa Rica and, although not as dangerous as the Nile or saltwater species, are still considered occasional man-eaters.

Bull sharks share much of the same territory as the crocodiles and probably account for more shark-related attacks in the world than any other species.
12. The political situation, safety and criminality in the country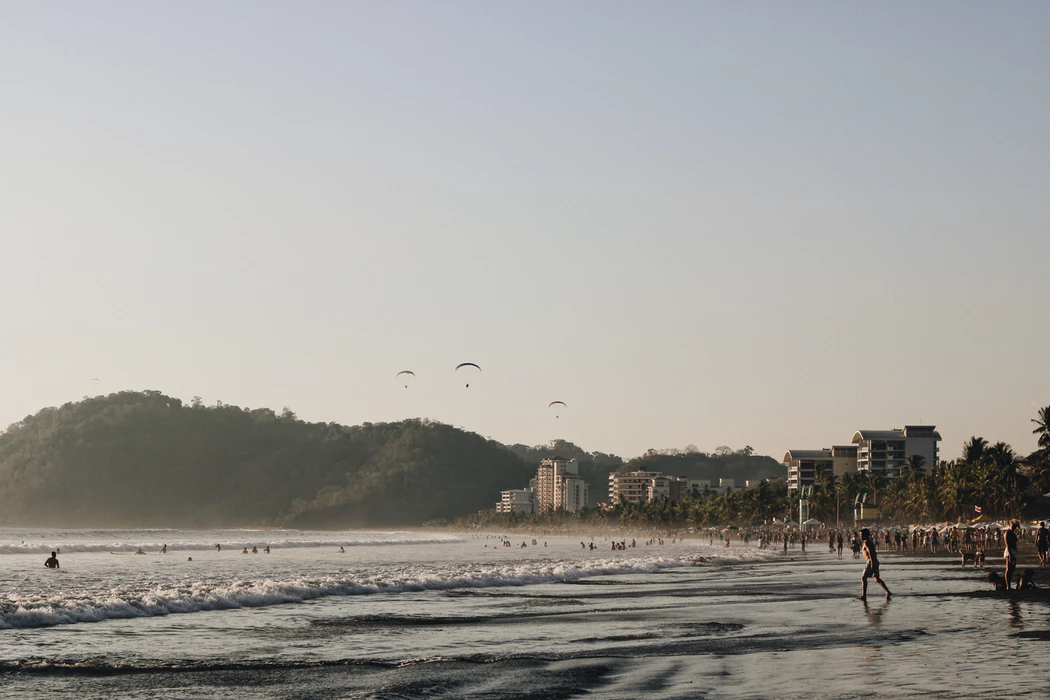 Costa Rica historically managed to stay away from the political turmoil and violence from which neighbouring nations still suffer. The nation constitutionally abolished its army permanently in the 1940s. It has also managed to be the only Latin American country included in the list of the world's 22 oldest democracies, paying homage to its stance as a peaceful and politically stable nation.
13. Additional information: brief and concise
Costa Rica is a very conservative and traditionalist nation. Nevertheless, it caters to the gay and lesbian traveller and his or her needs. There is a thriving gay scene in San Jose with many gay and lesbian options for night-life (La Avispa, Club Oh!, Bochinche among others).

There are several opportunities to engage in volunteer work in Costa Rica. Volunteer projects range from turtle conservation, building houses, teaching English and community development work. 

When visiting indigenous communities ask permission to take photos, particularly of children, and dress more modestly than you would at the beach.

Surfing novices should learn the etiquette of the lineup, not drop in on other surfers, and be aware of swimmers in their path.

Topless sunbathing isn't customary for women in public.
14. Main Facts
- Capital city
San José
- Currency
Costa Rican colón(CRC)
- Official language
Spanish
- Calling code 
+506
- Area: km²
51,100 km2
- Time Zone
UTC−6 (CST)
- Drivers: right or left side
Right
- Religion
57% Catholic
25% Protestant