It was first inhabited by Nordic and Celtic people in the 9th century CE. Tradition says that the first settler was Ingólfur Arnarson, a Norwegian Viking who made his home where Reykjavik now stands and the Icelanders still basically speak the language of the Vikings.
Iceland, (Icelandic: Ísland) is a mountainous island nation in the North Atlantic Ocean, located between Europe and North America. Though not part of the continental mainland, the country is considered Nordic-European. The name of the country, Iceland, may not be that appropriate: although 10% of Iceland is covered by glaciers, it has a surprisingly mild climate and countless geothermal hot-spots and hot springs.
The capital city of Iceland is Reykjavik and it is also the largest city in the country.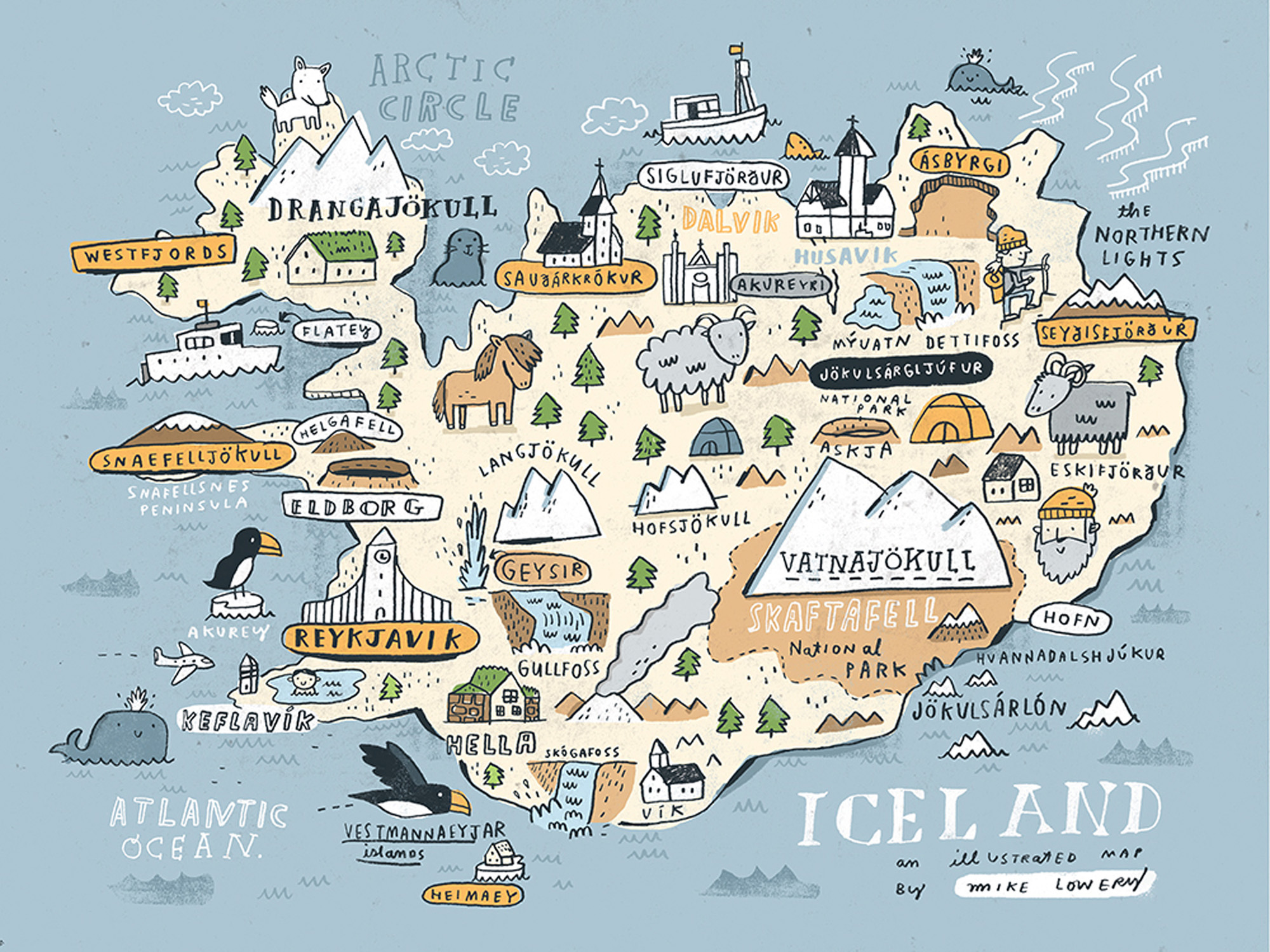 1. Where to go: attractions, museums, interesting areas, non-commercial curiosities
Iceland is not a holiday destination but an adventure. Travel to Iceland if you want to experience the stunning Icelandic nature, the beauty of the rugged landscape and the creativity of the Icelandic people.
Reykjavik
One of Reykjavik's most prominent features, Hallgsimskirkja sits atop the city's highest point and can be seen poking its pointed crown from all the way across the fjord.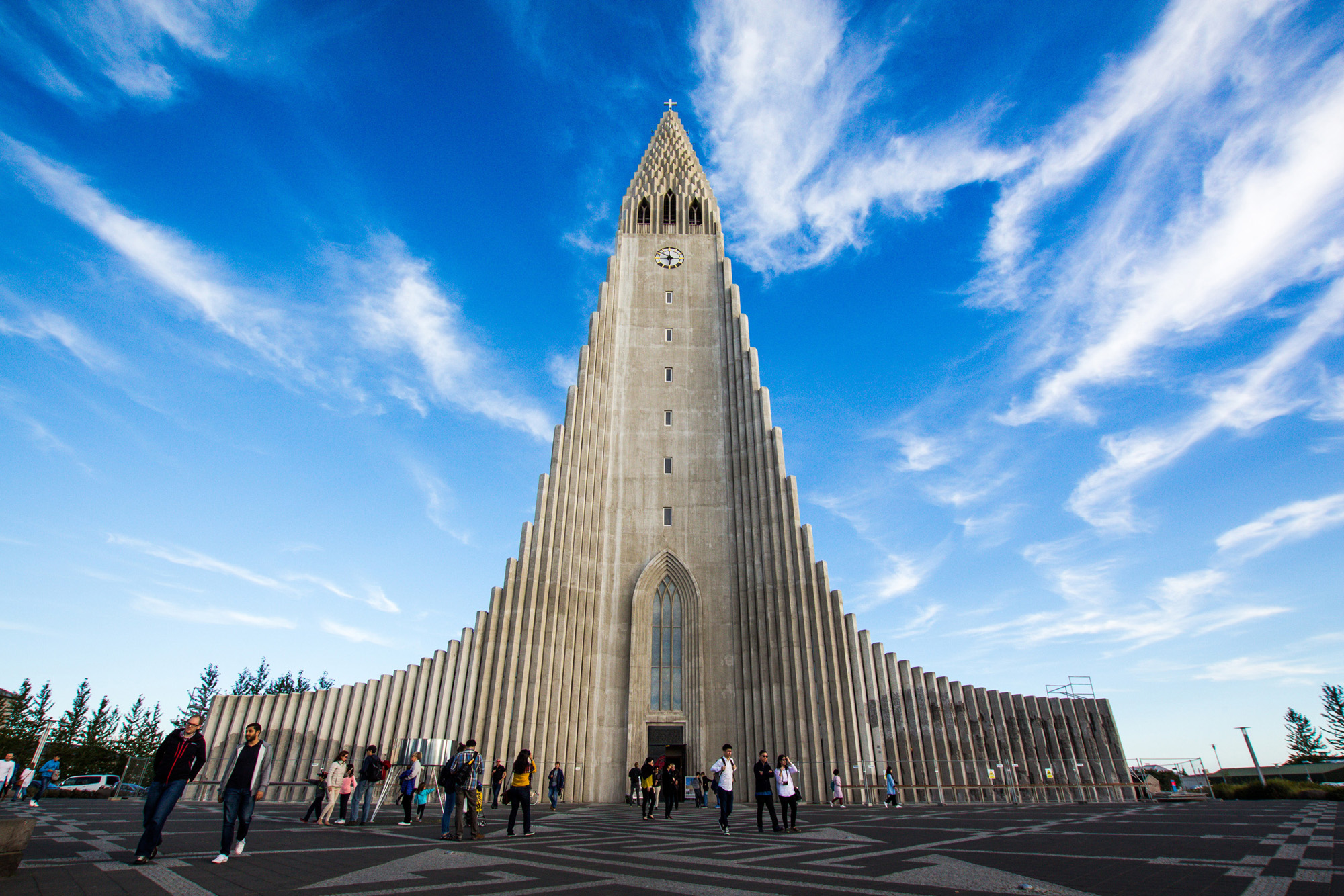 Although more impressive structures, like Harpa, the national concert hall, have been built in the last few years, Hallgsimskirkja represents Iceland's first attempts at a unique, nationalist architecture. The church's ornamental details echo natural elements found in the Icelandic countryside.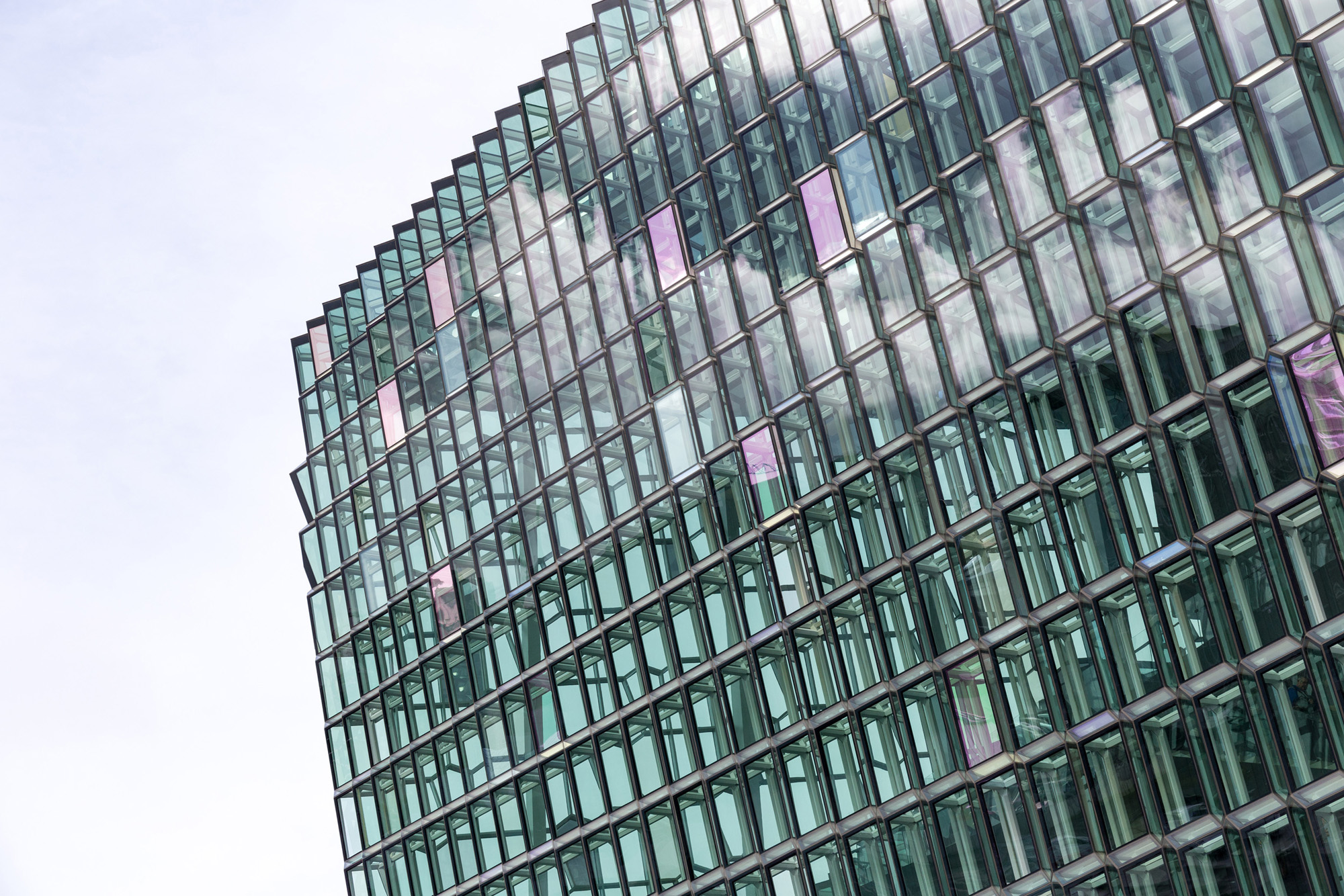 Communal bathing is one of Iceland's most important customs. You can enjoy it without splurging on the Blue Lagoon in the Reykjavik Public Pools. Like scores of Reykavjikers, you can soak in the public pools after a long day for only $5. They all have different designs and facilities, but all guarantee gurgling hot water
Blue Lagoon
Often considered the Disneyland of Iceland, this amoeboid-shaped overflow of the next door geothermal power plant is one of the island's most popular attractions. This geothermal spa in the middle of a lava field lures hundreds of thousands of visitors each year to the cyan-coloured shallows. Its proximity to the airport makes it ideal for pre or post-flight relaxation.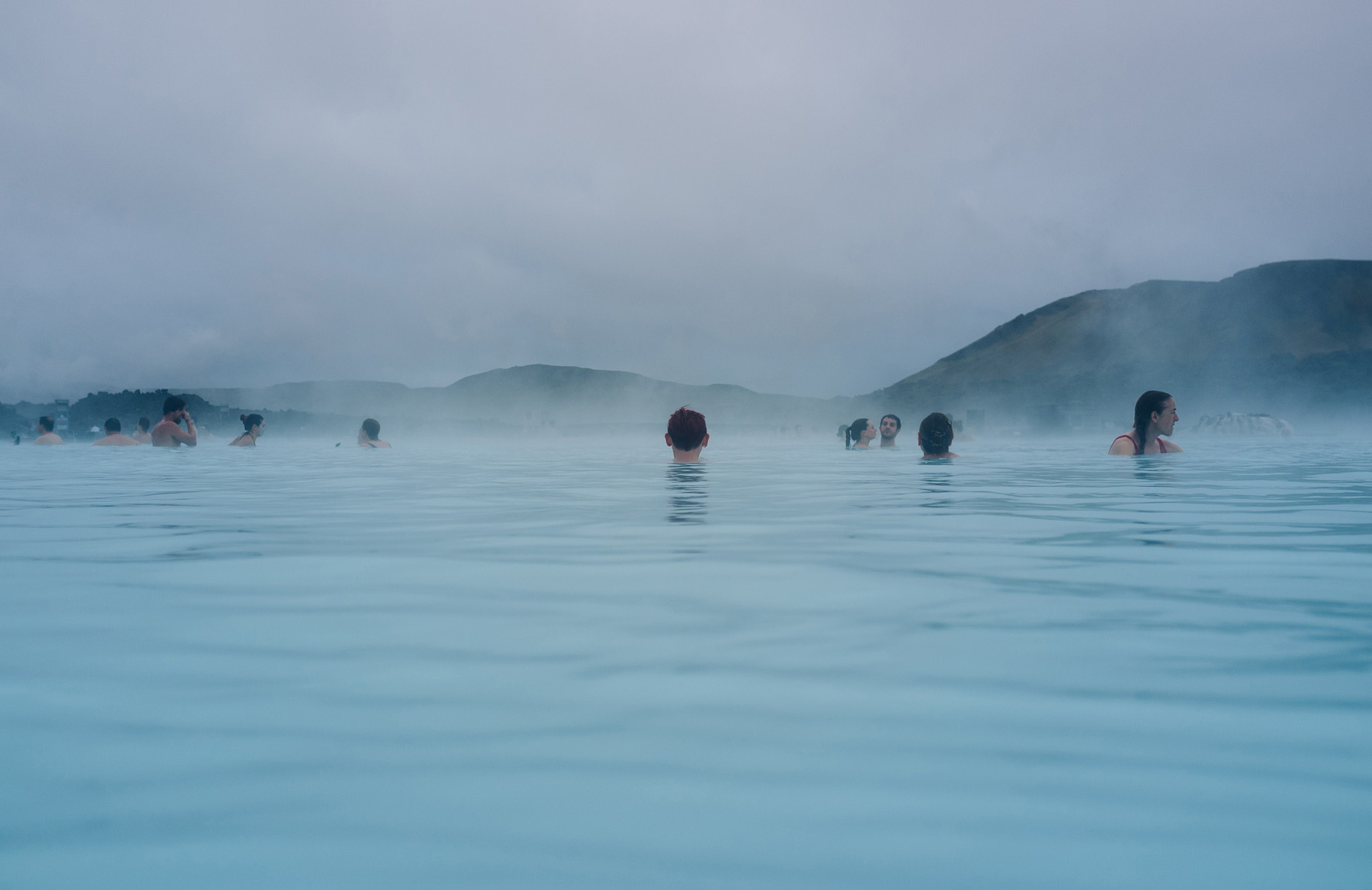 Grab a bite at LAVA, the on-site restaurant, for Chef Viktor's revision of Icelandic home cooking, or order a Viking beer from the swim-up bar.
Pre-booking is required and shall be done well in advance to be sure to get your requested time slot.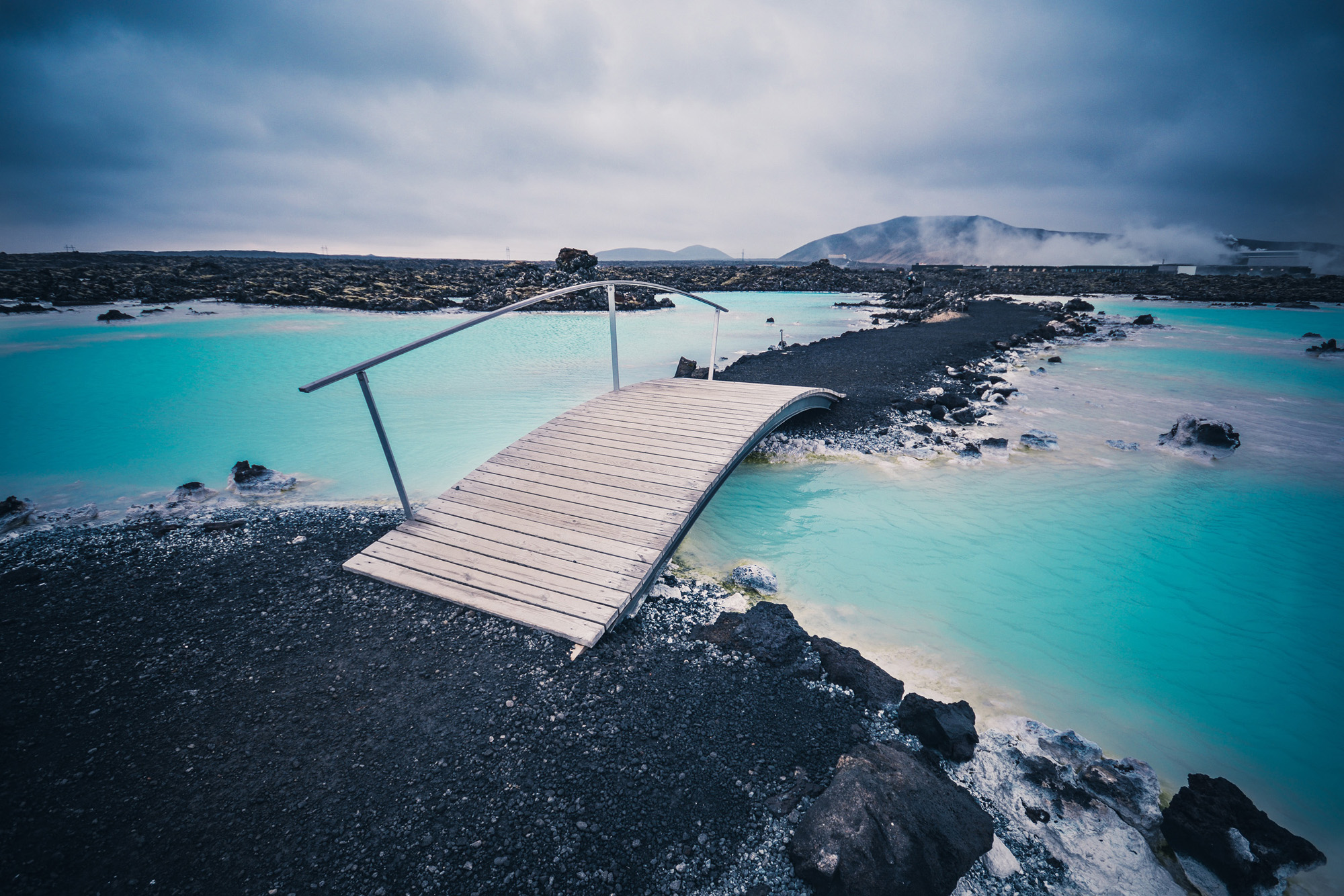 Natural Hot Springs
Just like the Blue Lagoon, there are hundreds of boiling, geothermal reservoirs scattered throughout the island that are suitable for swimming. Try the clandestine hot pool at Seljavallalaug, in South Iceland, a 12-minute walk from Edinborg. Iceland's natural hot springs are especially popular in the winter months when you can bathe with the Northern Lights flickering overhead.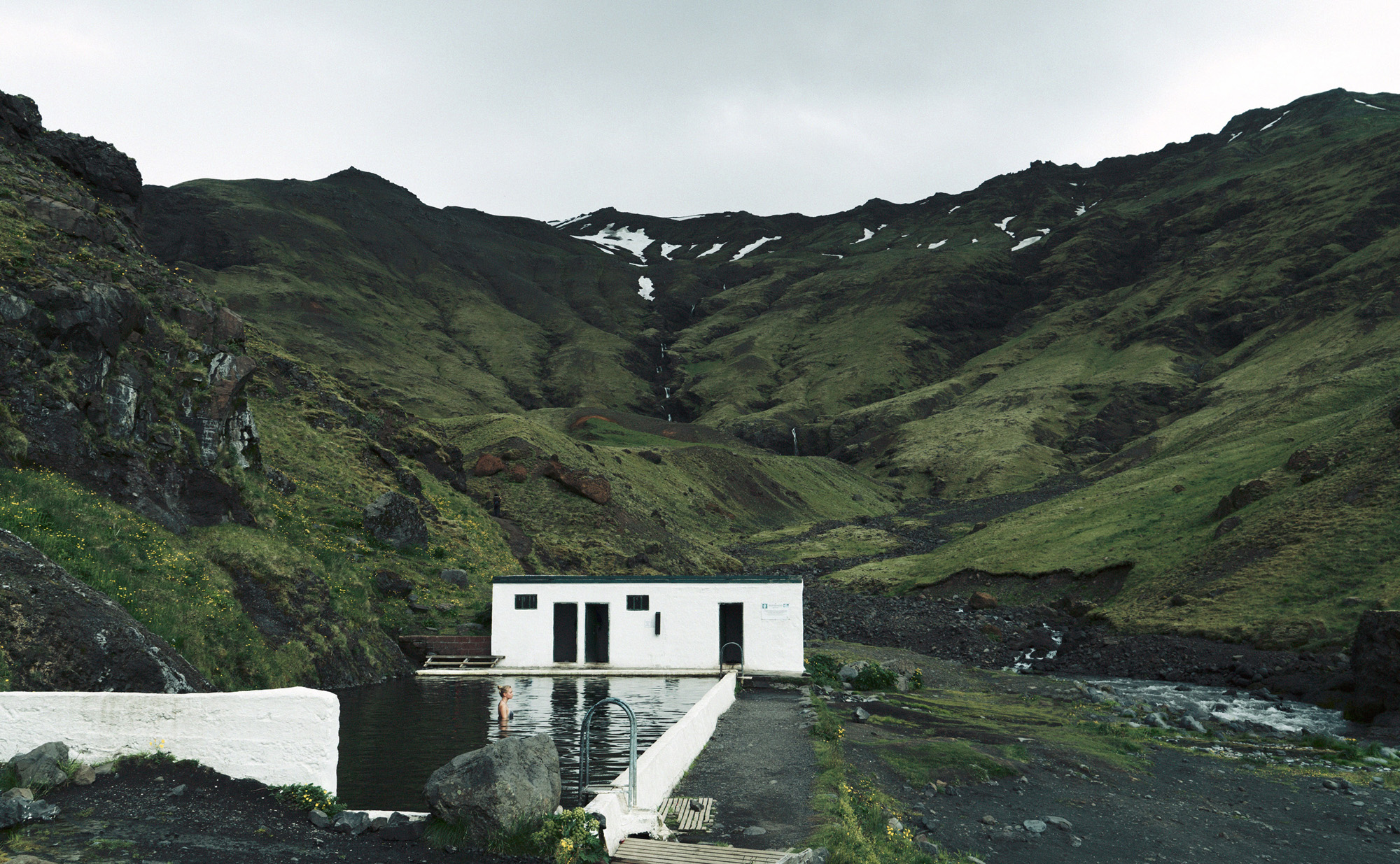 If you don't feel like swimming but still want to enjoy the beauty of Iceland's hot springs, try travelling to Geysir. This geothermal hot spot is located 10 km west of Gullfoss. Geysir itself is no longer active but Strokkur next door goes off every five to ten minutes.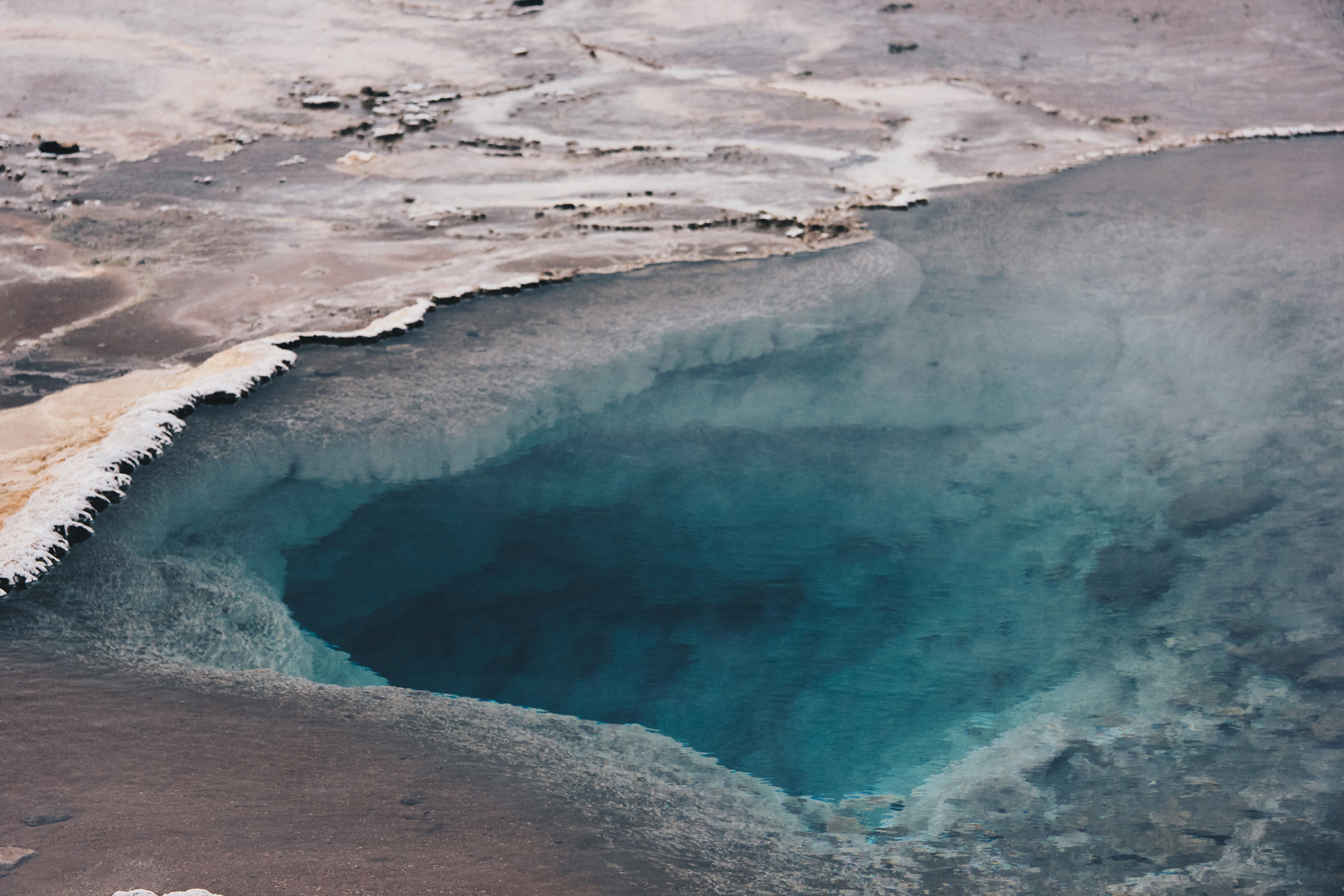 Jökulsárlón (The Jökulsár Lagoon) is a majestic glacier lagoon in southeast Iceland located near Höfn on Route 1. Ice breaks off from the glacier are keeping the lagoon stocked with icebergs all year round.
For a taste of uninhabited highlands at Iceland's core, travel to Landmannalaugar. It is a region of outstanding natural beauty reachable by bus or a 4x4.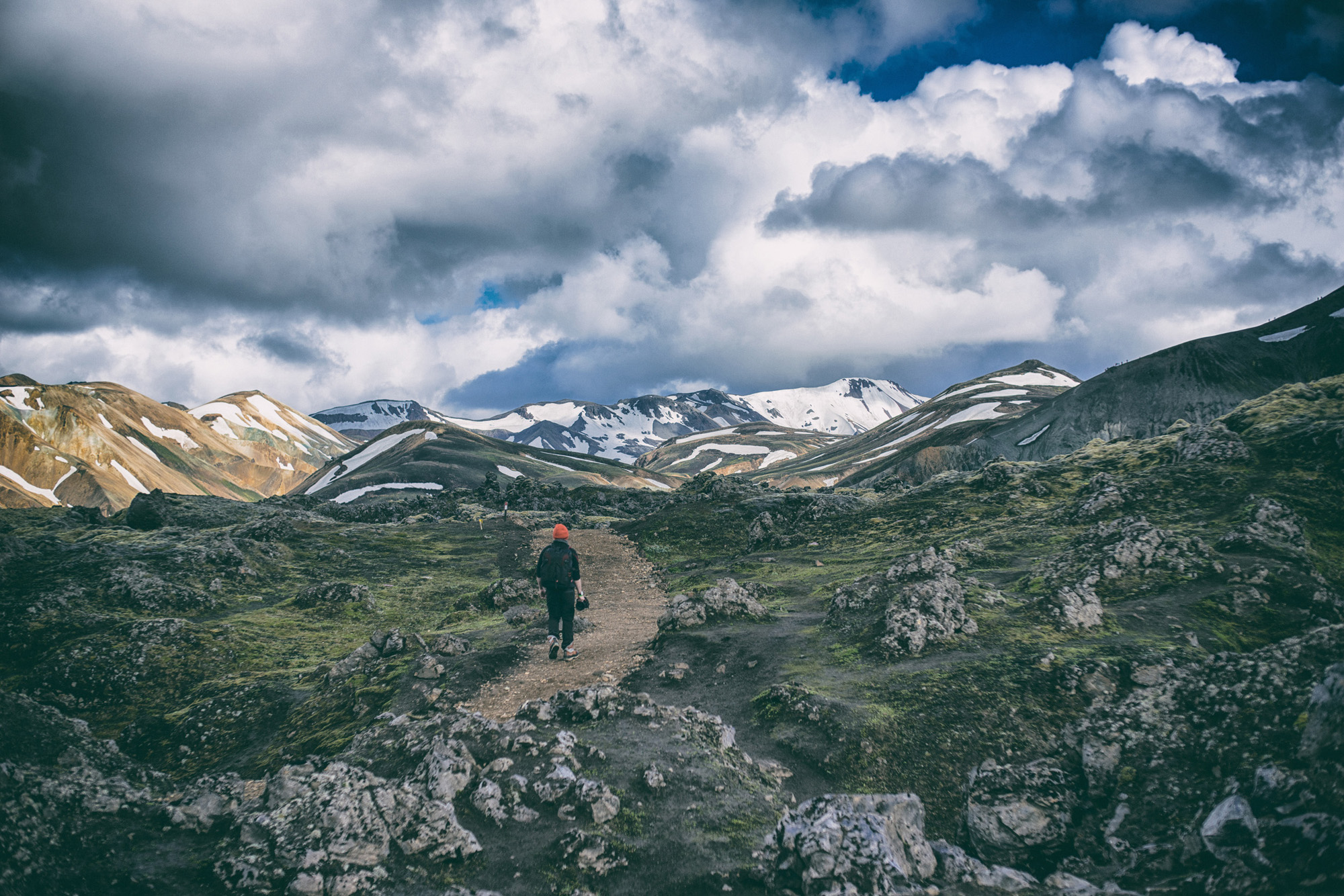 Lake Myvatn
Lake Myvatn is one of the best reasons to venture to the far north of Iceland. It is located in Mývatn, a lake region near Akureyri and it has an unearthly appearance owing to special types of volcanic craters throughout the lake.
The Earth steams at Hverir and Krafla, a bathing facility that rivals the Blue Lagoon, while seemingly impossible lava formations rise up at Dimmuborgir. Don't miss a dip at the Myvatn Nature Baths: deep blue pools of rich, mineral-filled water.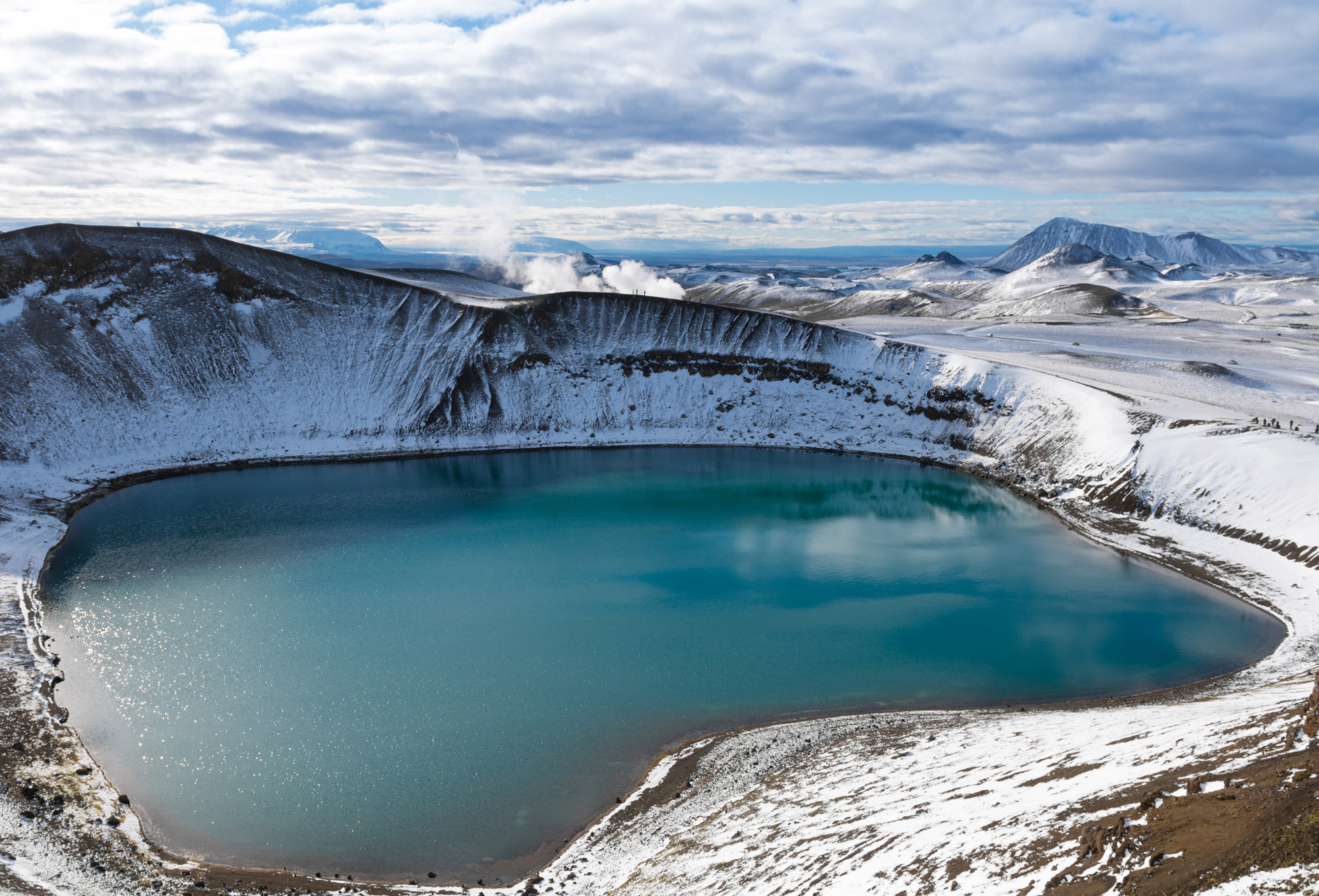 Thingvellir
One of Iceland's top spots and probably most deserving of its hype is the site of the world's first and longest-running parliament, which began around the year 900. No original structures remain today, but the historic significance is still palpable as you walk through the rift valley along the glacial lake.
This National Park and UNESCO World Heritage site is also the place where the North-American and European continental shelf plates are being torn apart.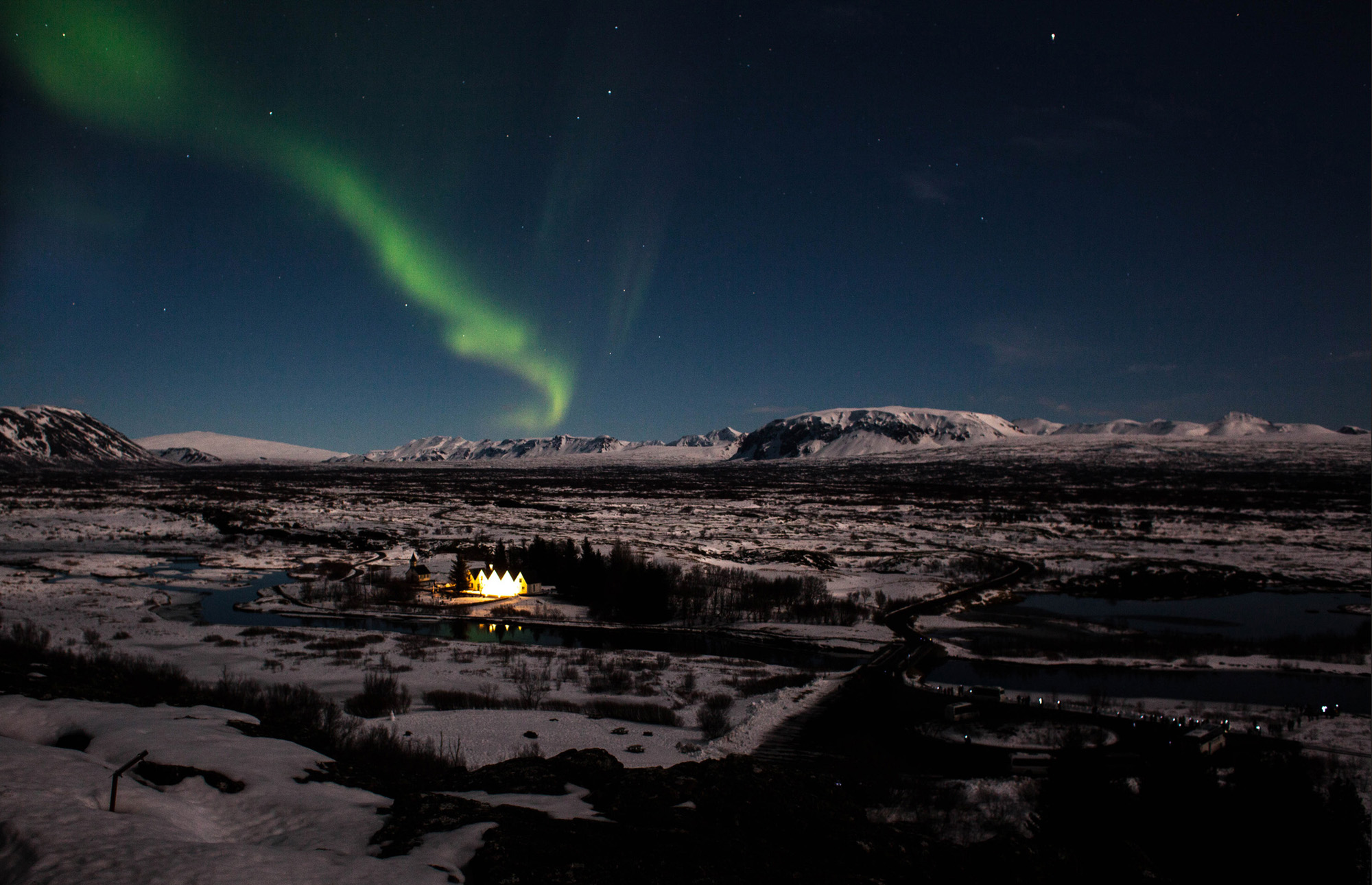 The Gullfoss Waterfall
With a name literally meaning The Golden Waterfall, it is an iconic waterfall of Iceland offering a spectacular view of the forces and beauty of untouched nature. It is located in South Iceland on the Hvítá River which is fed by Iceland´s second biggest glacier, the Langjökull.
The water plummets down 32 meters in two stages into a rugged canyon which walls reach up to 70 meters in height. On a sunny day, a shimmering rainbow can be seen over the falls.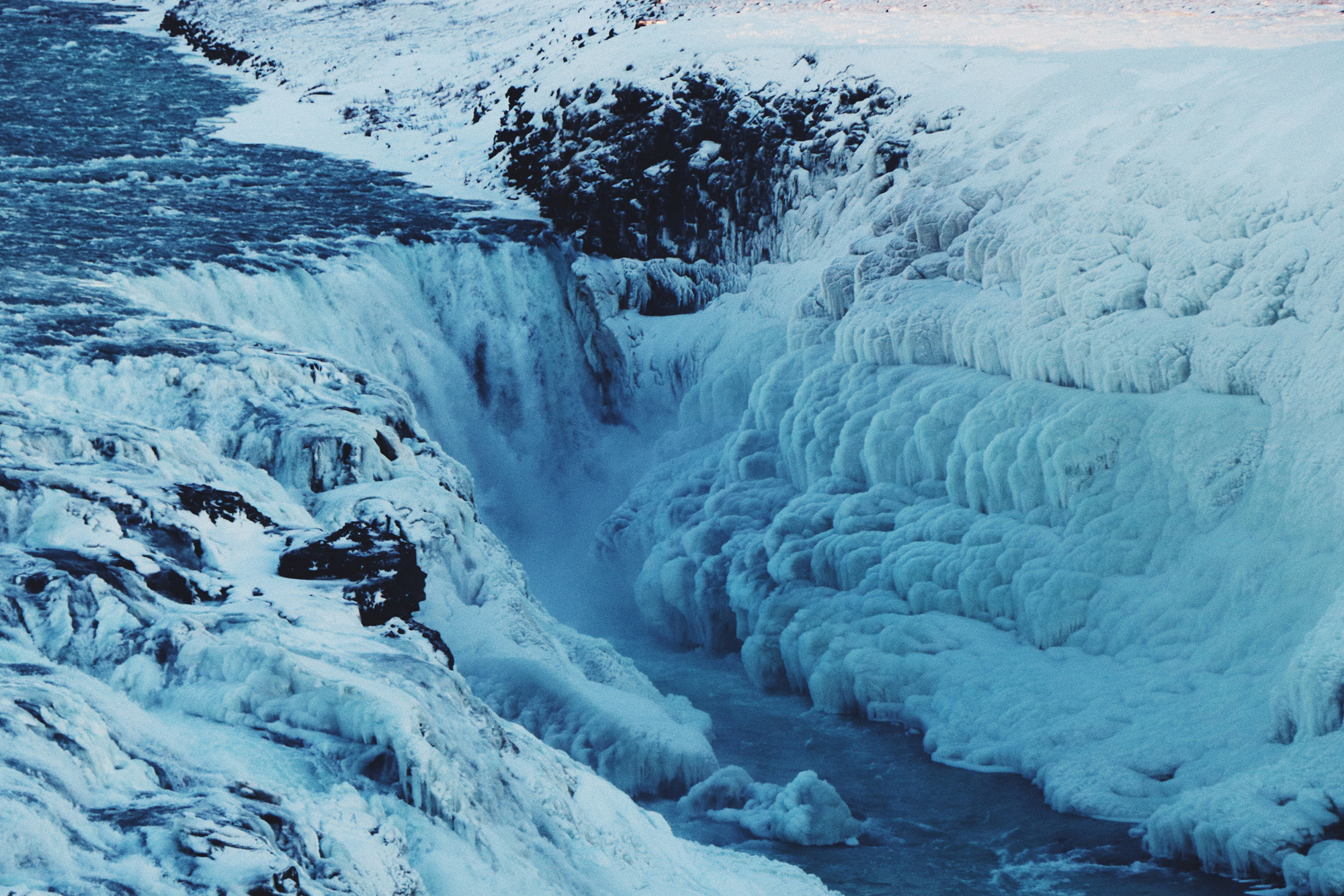 Settlement Centre
Iceland's elaborate history is well documented in its collection of Sagas, many of which are available for purchase at almost any bookstore across the country. Supposing you don't want to carry a giant tome on your flight home but you're still interested to learn the story of Iceland's colonization, stop by the Settlement Centre in Borgarnes.
The story is told through beautiful woodcuts and a captivating audio guide. A second exhibit, told in a similar fashion, recounts the story of anti-hero Egill Skallagrimsson, a notorious Viking poet and warrior.
Thorsmork & Laugavegurinn
Iceland's most famous multi-day hike, the 49-mile Laugavegurinn Trail, traditionally ends in Thorsmork (Thor's Woods) and a bowl of hot soup with bread from the Volcano Huts.
Thorsmork and the adjacent Godaland (Land of the Gods) is considered by many locals to be the most beautiful place in Iceland. This fertile valley is sheltered from the brutal Arctic winds by several brooding glaciers, creating an ethereal floodplain of volcanic stone and chilly rivers.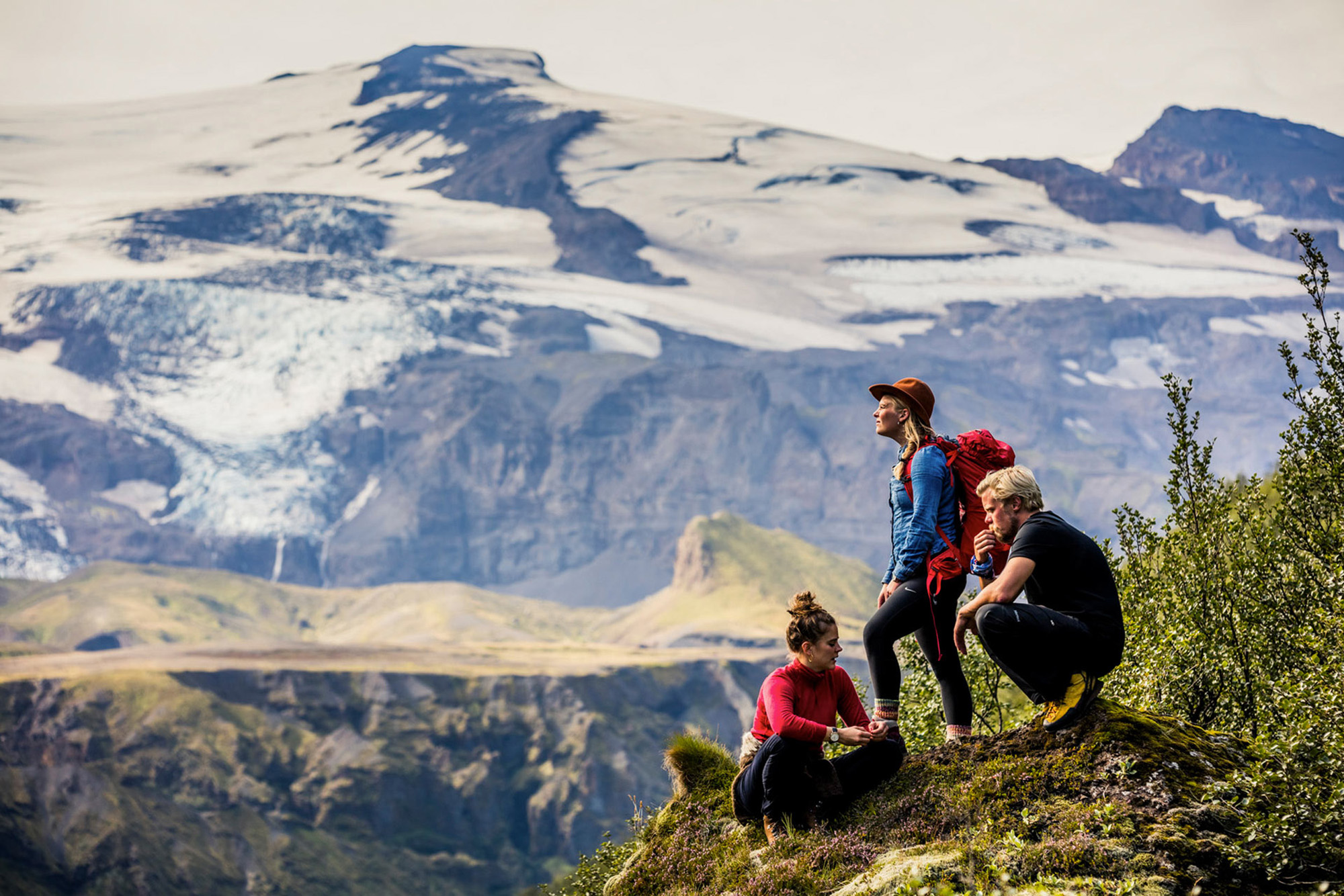 Whale Watching
Considered one of the best places in the world to see pods of humpbacks plying the waters, Husavik, in northern Iceland, is the island's self-appointed capital of whale watching.
Visitors will find a museum dedicated to the mammoth marine creature, and there are two excellent operators that run offshore tours during the warmer months of the year (from April to October).
Husavik is also an important research station for biologists studying the communication patterns of whales.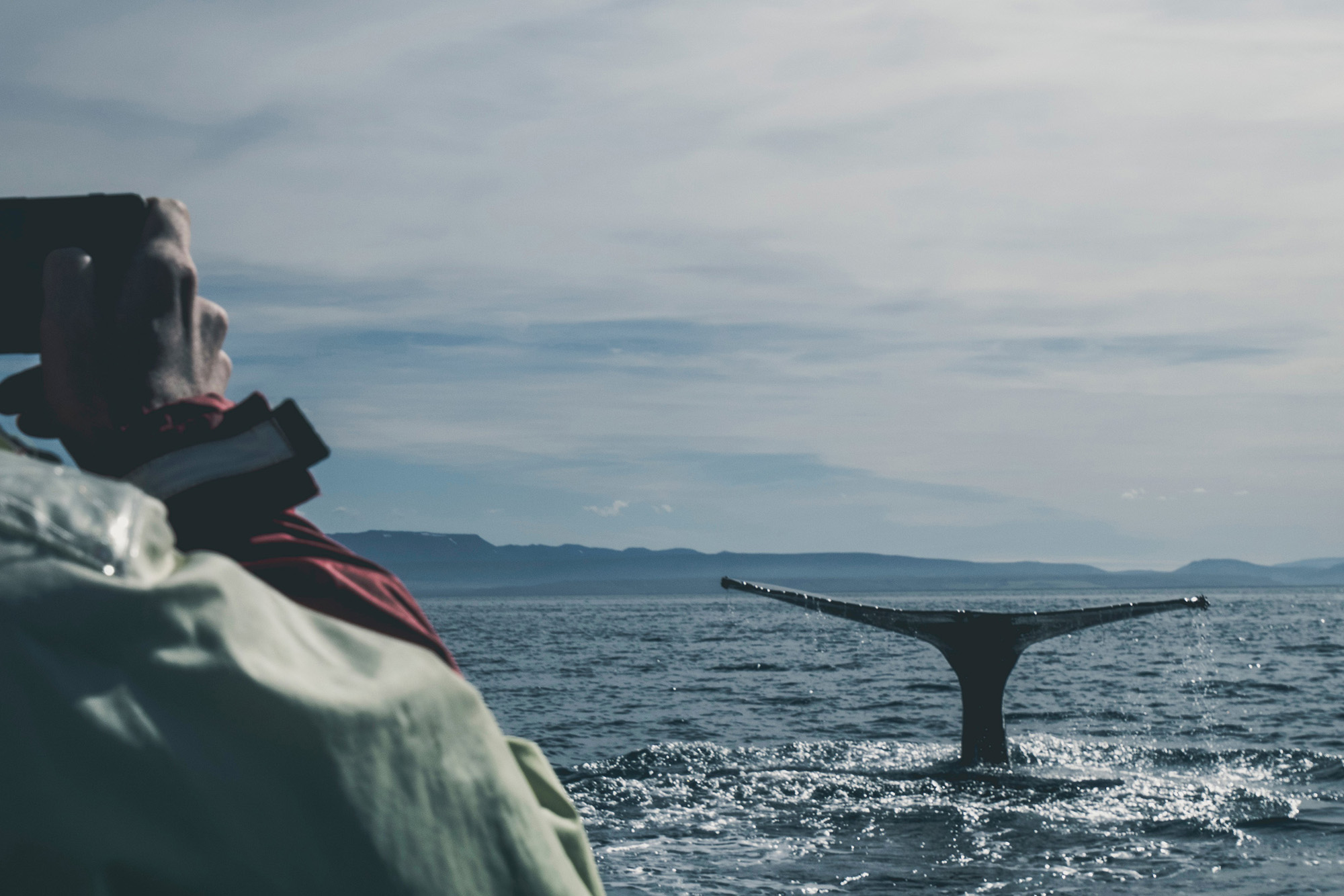 Wolfare- Travelling has never been easier  
2. Transport: flights, trains, buses, metro, taxi, etc.
Plane
Reykjavik Airport in downtown Reykjavik (REK) serves ONLY domestic flights and international flights to Greenland and the Faroe Islands.
If you are coming from elsewhere you will be landing at Keflavik International Airport (KEF), located near Keflavík in the southwest of the country about 40 km from Reykjavík, but airport transfer bus services run between the airport and Reykjavík bus terminal.
Nonstop flights on Icelandair are available at the best value from the U.S. and Canada.
WOW Air, is a new Icelandic low-cost airline which operates flights from KEF to 14 European destinations: Alicante, Amsterdam, Lyon, Salzburg, Zurich, Paris, Stuttgart, Dusseldorf, Berlin, London, Vilnius, Warsaw, Paris, Milan, Dublin, Barcelona, Stockholm, and Copenhagen.
Other carriers flying to Iceland are EasyJet, Germanwings, SAS, Niki, Air Berlin, Austrian Airlines and Atlantic Airways.
Iceland is NOT in the EU. This means passengers arriving from outside Iceland whose final destination is Iceland or who have to recheck baggage will have to go through customs controls at the port of entry (usually at Keflavík), regardless of place of origin
Aircraft in Iceland are like buses or trains elsewhere - they're the main form of internal travel other than the roads. Be warned though, that the ride can be a bit bumpy if you're entering one of the fjords.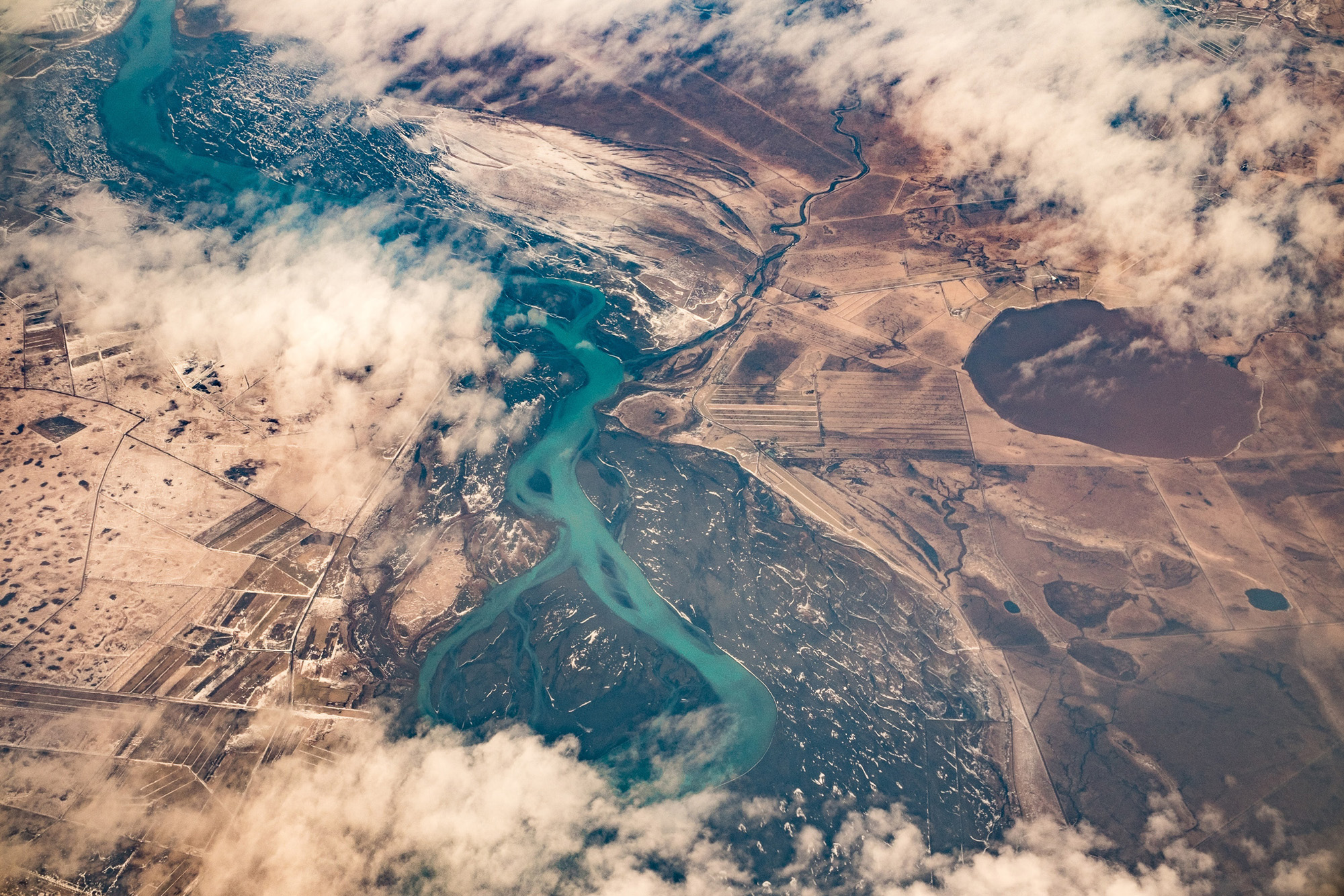 Car
The most flexible way to travel around Iceland is by car. However, renting a car in the country is fairly expensive.
Driving in Iceland is on the right side of the road and headlights and seat belts for all passengers must be on at all times.
There is one main highway, Route 1-Ring Road, that encircles the country, but most mountain roads are closed until the end of June, or even longer because of wet and muddy conditions which make them totally impassable.
The roads in Iceland are of a medium to low quality, typically made from slightly rough black basalt. Crossing rivers can be very dangerous, particularly if it has been raining, and should be done with great caution.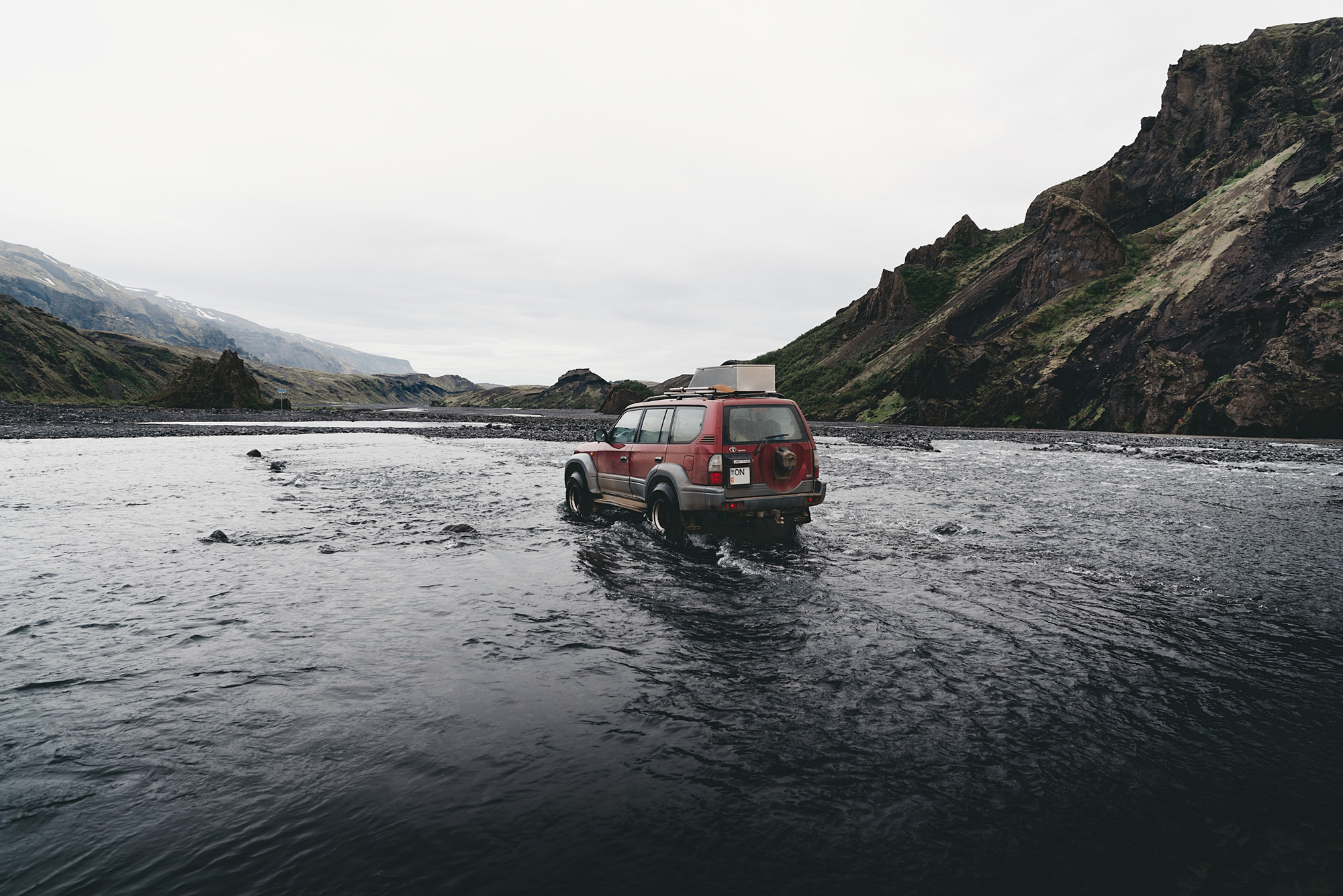 Bus
BSI is the long-distance bus station in Reykjavik from where you can take scheduled buses by various companies. Be advised that long distance bus travel in Iceland is quite expensive, sometimes more expensive than flying. Besides, very few routes are served more than once a day.
3. Accommodation: possibilities, rating
The hotels around the island are usually fairly basic but they are very clean and well maintained, light and airy. They can be expensive though.
Fosshotels is a chain of 10 hotels located throughout Iceland, close to the island's most treasured nature spots and major cities. The accommodation in Fosshotel hotels is diverse and Scandinavian breakfast buffet and internet is always free of charge.
For the more adventurous traveller, guesthouses are the best bet, for they are between hotels and hostels in prices and services. Guesthouses will usually have more space than a hostel with a shared bathroom that is cleaner and less crowded.
Icelandic Farm Holidays is a vast network of rural accommodation all around Iceland including guesthouses, bed and breakfasts, country hotels, self-catering cottages, apartments and traditional farms. Most are within easy reach of key routes and popular holiday attractions.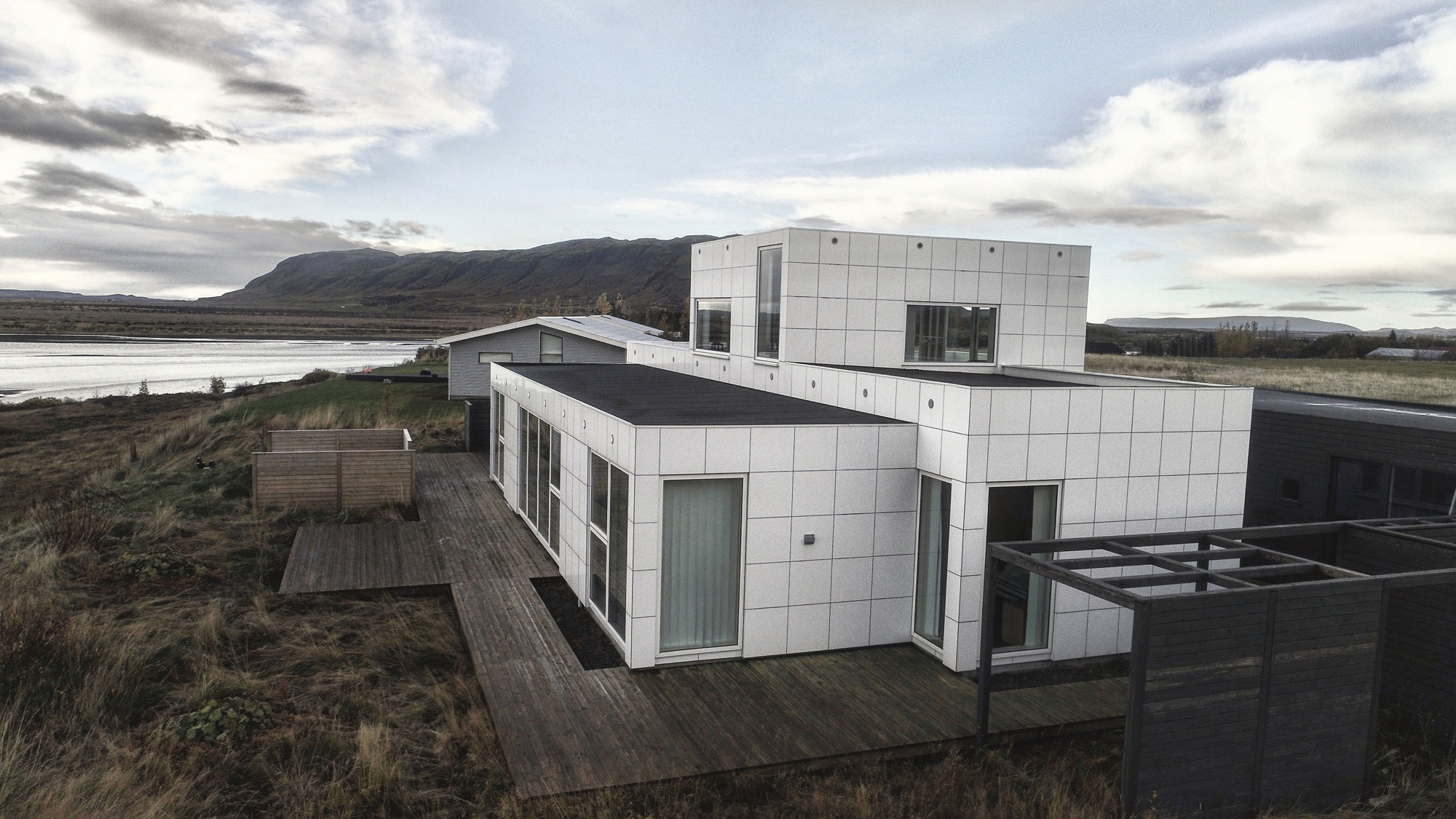 Iceland has many hostels throughout the entire country. 37 of them belong to Hostelling International Iceland. Bring your bedlinen or sleeping bag to avoid extra costs. Also, it is advisable to book ahead especially for hostels in more remote locations during busy periods such as the summer.
If you're travelling on a budget, camping is your best bet. They range from fully-equipped (hot showers, washing machines, cooking facilities) to farmers' fields with a cold-water tap.
Trekkers will need to use some of the mountain huts, either government or privately-run. These range from dormitory accommodation to fully-staffed facilities. Booking ahead is likely to be necessary at popular times of the year.
4. Traditional food and meals: what, where
Icelandic cuisine has changed a lot in the last few decades from involving mainly lamb or fish in some form or other, as the popularity of other types of food has increased.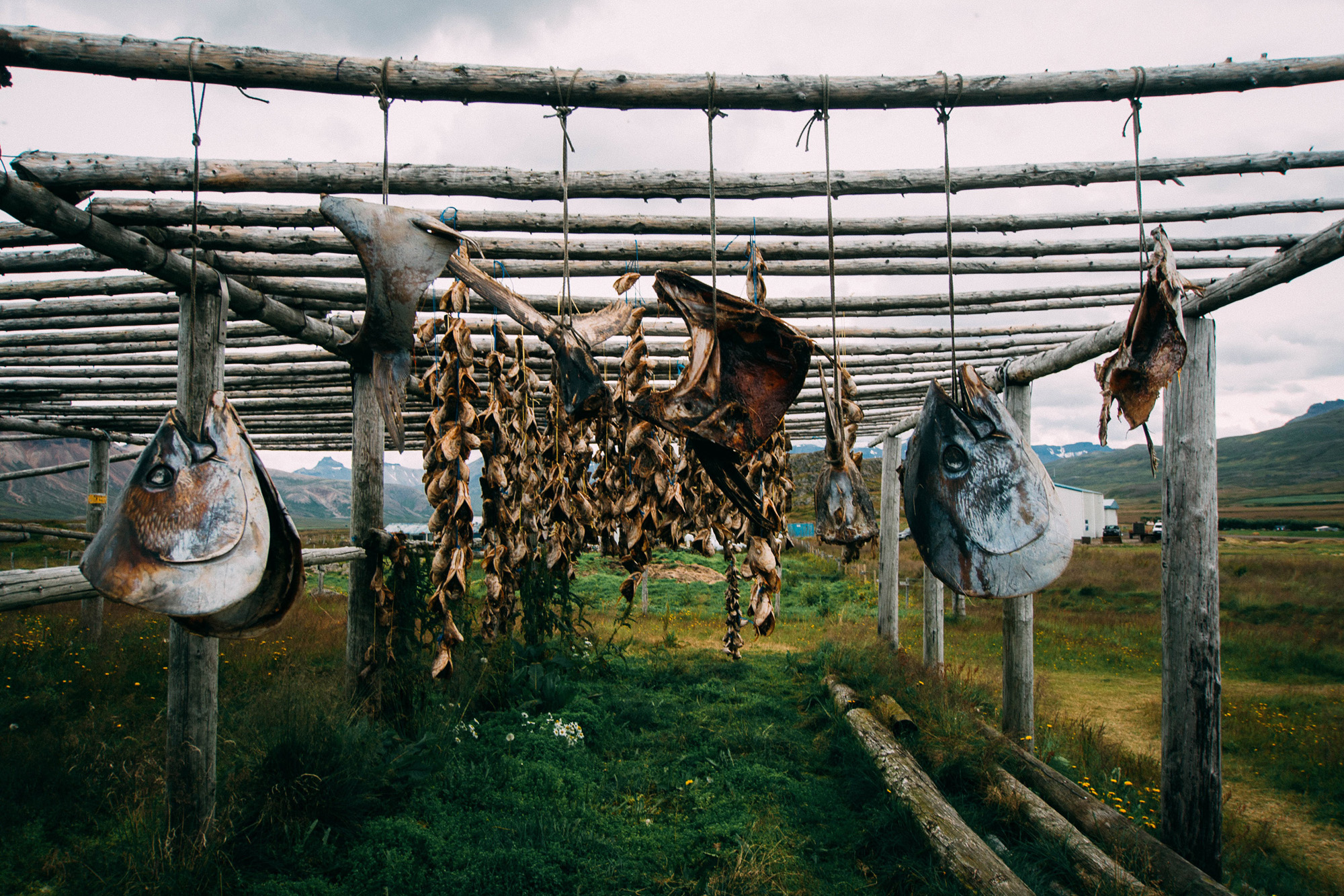 It is also famous for its whale meat and is one of the few places in the world where it is possible to eat a Minke whale. The common assumption is that whale meat is a traditional dish in Iceland, and while it is available in restaurants this is generally for the tourist experience.
Distinctively Icelandic foods include all variety of fish. One of the most popular fish meals is harðfiskur, dried fish pieces eaten as a snack with butter, but also good with coleslaw.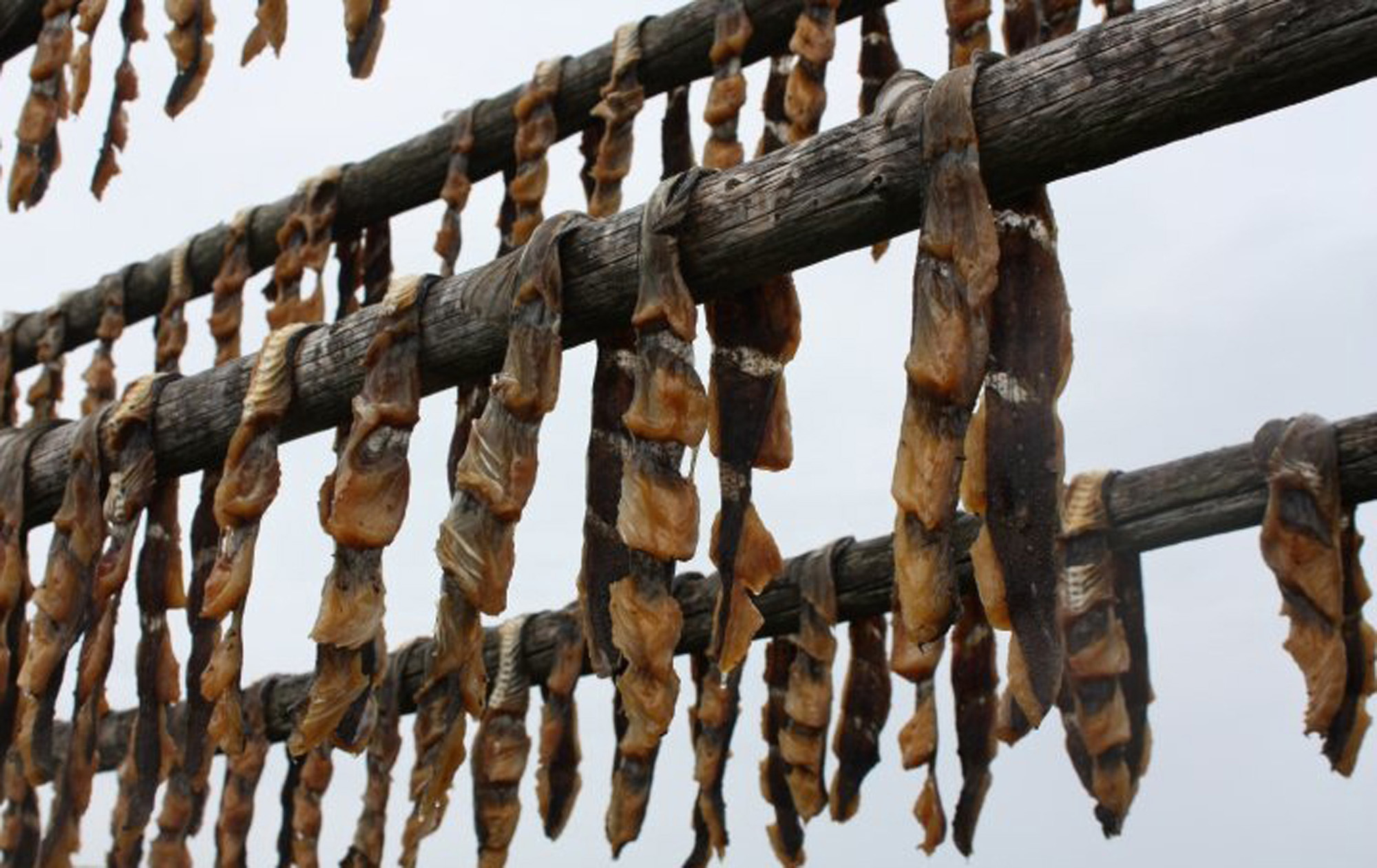 Lamb meat is also very popular. Few of the traditional dishes include hangikjöt, smoked lamb, svið, a singed sheep's head and Slátur. This dish consists of lifrarpylsa, a sausage made from the offal of sheep, and blóðmör which is similar to lyfrapylsa only with the sheep's blood mixed into it.
A traditional dessert is skyr, a yoghurt-like dairy product available in flavoured and unflavoured varieties all over the country. It is low in fat and high in protein.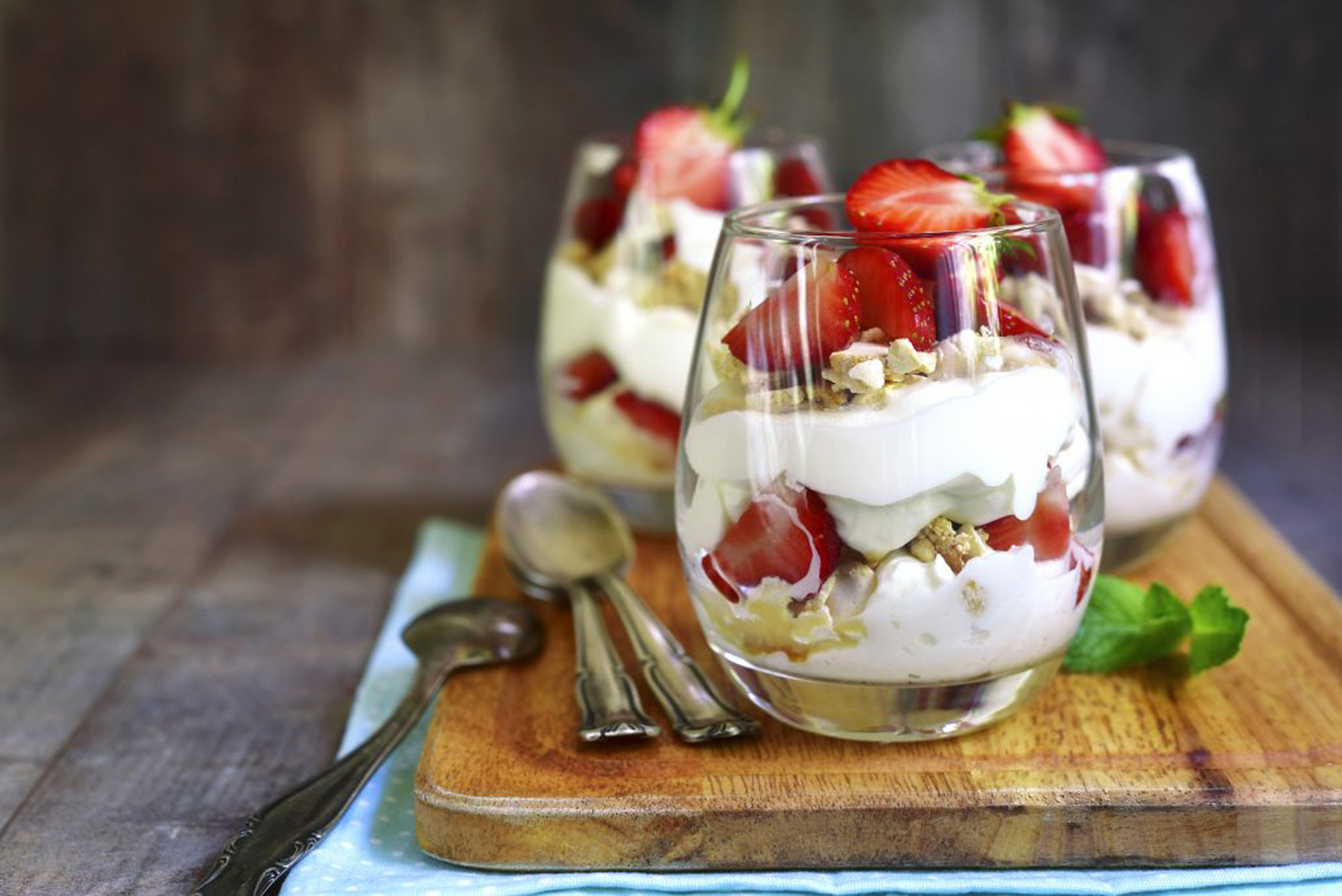 During the Þorri season (late January - early February) many Icelanders enjoy Þorramatur, a selection of traditional Icelandic cuisine which usually contain the following: hákarl (putrefied shark cubes), Sviðasulta (brawn [head cheese] made from svið), Lundabaggi (Sheep's fat) and hrútspungar (pickled ram's testicles).
Þorramatur is usually served at gatherings known as Þorrablót. If you find yourself invited to a Þorrablót do not be afraid to (politely) refuse some of the more unpalatable delicacies, as many Icelanders chose to do so as well.
5. Visas and licences
Iceland is a member of the Schengen Agreement.
There are no border controls between countries that have signed and implemented this treaty but be careful: not all EU members have signed the Schengen treaty, and not all Schengen members are part of the European Union.
This means that there may be spot customs checks but no immigration checks or you may have to clear immigration but not customs.
6. Vaccinations
Make sure you are up-to-date on routine vaccines before every trip. These vaccines include measles-mumps-rubella vaccine, diphtheria-tetanus-pertussis vaccine, varicella (chickenpox) vaccine, polio vaccine, and your yearly flu shot.
Wolfare- Travelling has never been easier  
7. Healthcare
The medical facilities in Iceland are good and available free to European Union citizens with a valid EHIC form or its replacement ID card. Scandinavian citizens must show a valid passport and medical insurance to be treated.
Iceland holds the European record for a number of people with chlamydia (STD), so use a condom!
However, the water quality in Iceland is excellent and tap water is always drinkable. The hygiene in public kitchens is very good, and food poisoning rarely happens to tourists
8. Required equipment: what do you need to pack
The biggest threat to your health is likely to be accidental injury or bad weather. Always make sure you have more than adequately warm and waterproof clothing. Selection of appropriate clothing is especially important in Iceland and can even be a matter of life and death.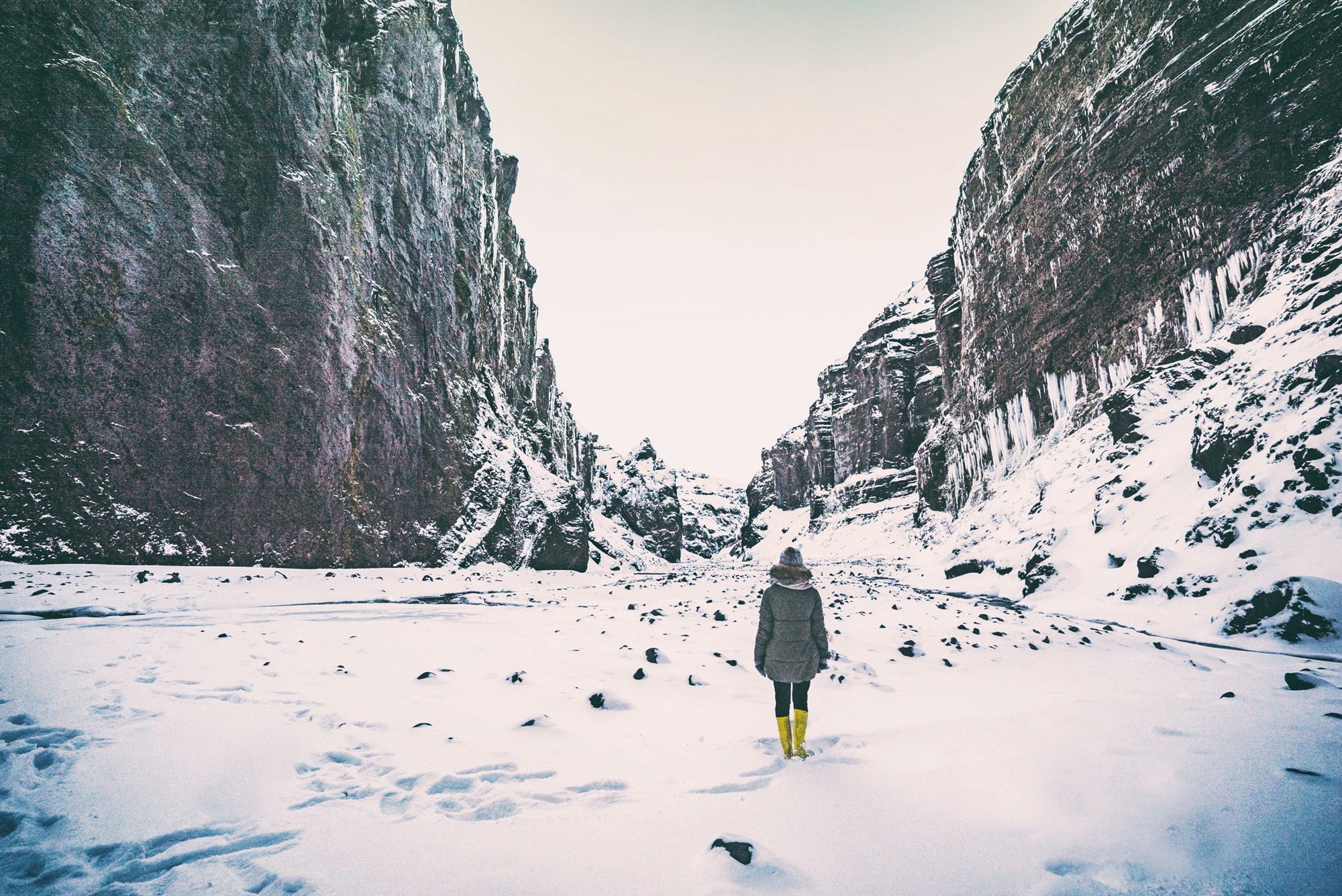 9. Insurance: in case it is necessary
Although Iceland is a very safe place to travel, a travel insurance policy to cover theft, loss and medical problems is strongly recommended.
Always check the policy's small print to see if it covers any potentially dangerous sporting activities you might be considering, such as hiking, diving, horse riding, skiing or snowmobiling.
10. Weather conditions
Despite its name, Iceland has surprisingly mild winters for a country at that latitude owing to the warming effect of the Atlantic Gulf Stream.
Iceland enjoys a maritime temperate climate and the average temperature in winter is around 0°C, although the wind chill makes it feel a lot colder.
Iceland is the kind of place where it's not unusual to get rained on and sunburned at the same time. The summers are cooler and more temperate than elsewhere at the same latitude and the temperature rarely exceeds 20°C.
11. Dangerous places
The greatest dangers to tourists in Iceland are found in nature. Always do what the signs tell you to do. If there are no signs, use common sense.
For example, do not approach a glacier front, big waves on the coast, or a big waterfall unless you know what you're doing, and do not walk on glaciers without proper training and equipment.
Iceland is a volcanically active country and you can get caught in an eruption, but chances of that are extremely low.
When hiking or skiing, be prepared for a sudden shift in the weather, as these can happen very quickly in Iceland. If unsure about conditions, ask locals or go on a guided tour.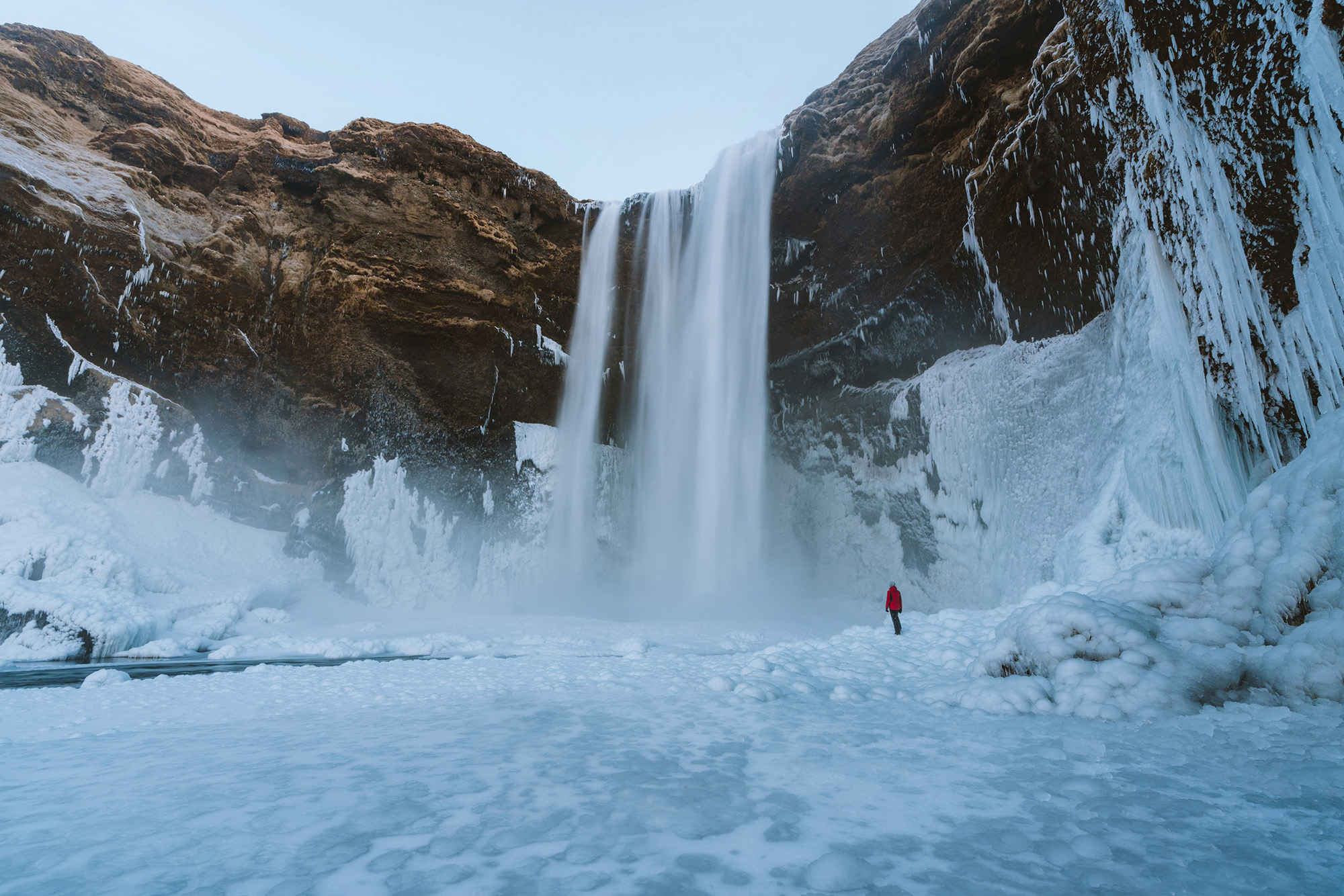 Icelanders are taught to respect nature's power and take care of themselves outdoors in the wilderness from childhood, so you usually won't find fences or warning signs even at the most dangerous places.
Driving around Iceland can be difficult or even dangerous. Inform yourself of local conditions and make sure your vehicle and driving skills are up to the task
12. The political situation, safety and criminality in the country
Iceland is one of the safest places in the world, so there is almost no chance of getting robbed or harassed. This, however, excludes Reykjavík, which has recently begun to suffer instances of petty theft and night-time violence. Use common sense when sampling the night life and be alert.
The Icelandic Narcotics Police has a very strict policy on drugs.
For the protection of children, Iceland has a strictly enforced nationwide curfew. Children aged 12 or lower are not allowed to wander outside alone after 20:00, they must be accompanied by a responsible adult. Minors aged between 13 and 16 cannot wander outside alone after 22:00 unless they are on their way home or from a recognized event organized by a school, sports organization or youth club.
13. Additional information: brief and concise
Some Icelanders believe in the hidden people, called huldufólk, and a few claim to have seen them. They are analogous to elves but are often considered separate. This is an ancient Icelandic belief and most Icelanders respect the tradition.
Tipping is not expected in Iceland.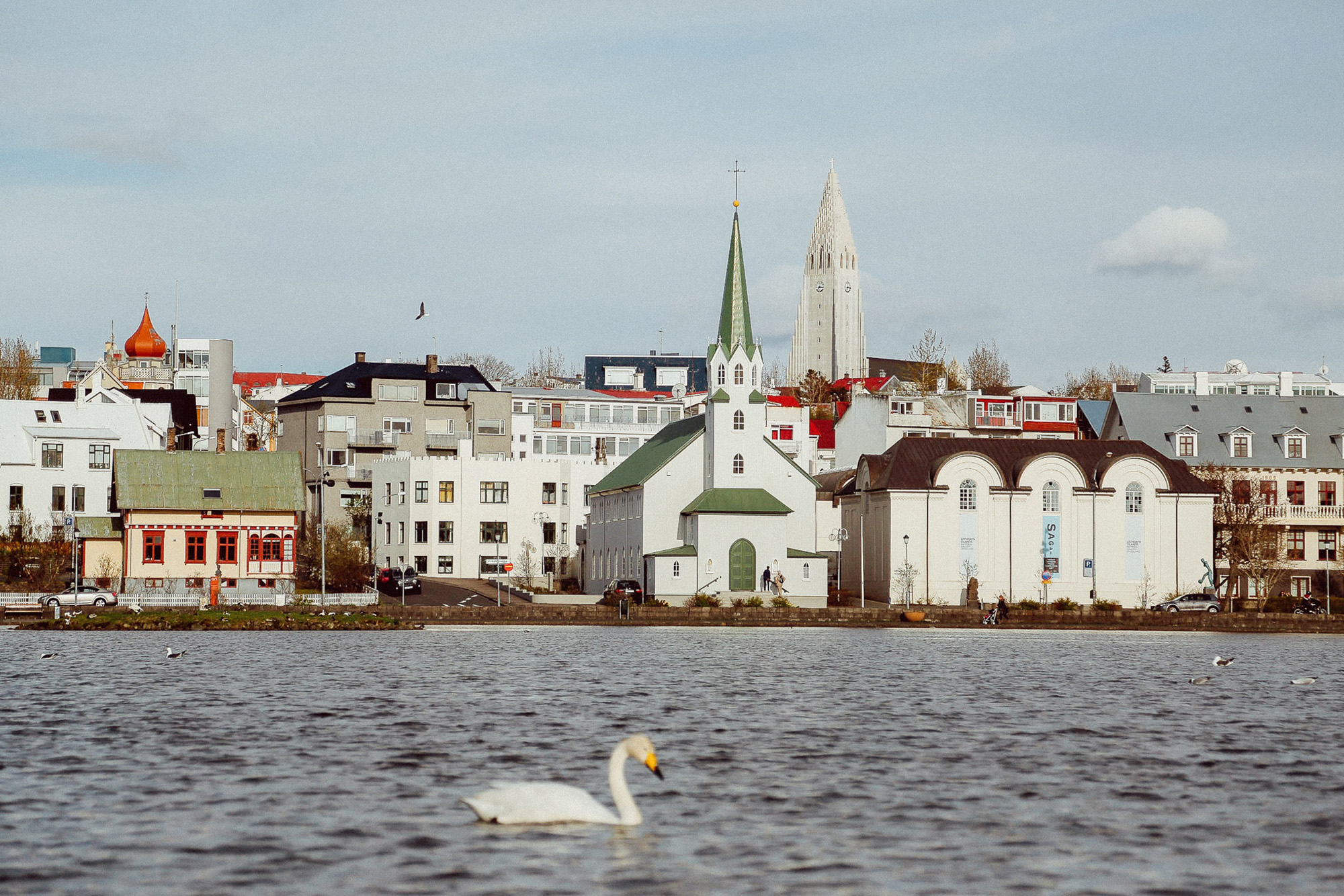 Iceland is one of only a few countries with an active whaling industry. If you have an anti-whaling position and voice your conviction, you may receive a rebuttal from Icelanders who have strong pro-whaling convictions.
14. Main Facts
Capital city
Reykjavík
Currency
Icelandic króna (ISK)
Official language
Icelandic
Calling code +.
+354
Area: km²
102,775 km2
Time Zone
WET (UTC+0)
Drivers: right or left side
Right
Religion
Church of Iceland